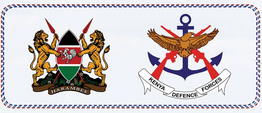 KDF National Development projects
Ministry of Defence - Kenya © 2023. All Rights Reserved. Terms of Use and Privacy Policy  
Your version of Internet Explorer is out of date. It has known security flaws and can cause issues displaying content on this page, and other websites.
Learn how to update your browser
Organization
Quality of Life
Army Worldwide
Press Releases
Soldier Features
Publications
Under Secretary
Chief of Staff
Vice Chief of Staff
Sergeant Major of the Army
Official U.S. Army Facebook
Official U.S. Army Twitter
Official U.S. Army Youtube
Official U.S. Army Instagram
Official U.S. Army Flickr
Official U.S. Army LinkedIn
Public Affairs
Social Media Guide
US Africa Command's Exercise Justified Accord 2023 begins in Kenya
By Capt. Joe Legros February 9, 2023
Share on Twitter
Share on Facebook
Share on Reddit
Share on LinkedIn
Share via Email
Back to  U.S. Army Southern European Task Force, Africa
NAIROBI, Kenya — Justified Accord is U.S. Africa Command 's largest exercise in East Africa. Led by U.S. Army Southern European Task Force, Africa (SETAF-AF) , this multinational exercise brings together more than 20 countries from four continents to increase partner readiness for peacekeeping missions, crisis response and humanitarian assistance.​​
Justified Accord is U.S. Africa Command's largest exercise in East Africa. Led by U.S. Army Southern European Task Force, Africa (SETAF-AF), this multi-national exercise brings together more than 20 countries from 3 continents to increase partner readiness for peacekeeping missions, crisis response and humanitarian assistance.​
From Feb. 13-23, approximately 1,000 participants will take part in various events, primarily based in Nairobi and Isiolo, Kenya, with spoke locations in Uganda, Djibouti and Somalia.
JA23 features an African Union Staff Officer Course, a multinational live-fire field training exercise, humanitarian assistance projects, as well as defensive cyber exercises. This is the first year cyber has been incorporated into the exercise series.
"Justified Accord showcases the desire of U.S. and partner nations to increase readiness and interoperability when it comes to regional security and crisis response," said Mr. F. Austin Blessard, SETAF-AF lead exercise planner for JA23.
Several U.S. Army forward-deployed units will participate in the exercise, including the 173rd Airborne Brigade , 2nd Security Forces Assistance Brigade, the 720th Explosive Ordnance Disposal Detachment and the 352nd Civil Affairs Command.
Additionally, the National Guard Bureau's State Partnership Program will be featured throughout JA23.
Soldiers from the Massachusetts National Guard share an SPP relationship with the Kenyan Defence Forces and are tasked with providing logistical and sustainment support for exercise participants.
"We're extremely grateful for our hosts in Kenya, Uganda, Djibouti and Somalia," said U.S. Army Brig. Gen. Patrick Thibodeau, deputy commanding general of SETAF-AF. "It's exciting to witness the military readiness and capabilities of a truly multinational force, all showcased right here in East Africa at Justified Accord."
About SETAF-AF
U.S. Army Southern European Task Force, Africa (SETAF-AF) is responsible for achieving  U.S. Africa Command  and U.S. Army Campaign Plan objectives while conducting all U.S. Army operations, exercises and security cooperation on the African continent.
Follow SETAF-AF on:   Facebook ,  Twitter ,  Instagram ,  YouTube  &  DVIDS
RELATED STORIES
August 10, 2022 Army CIO speaks at Army Europe and Africa 2022 Cybersecurity Summit
March 31, 2022 Army announces Global Defender 22
September 28, 2016 U.S. Army STAND-TO! | Global Landpower Network in Africa
Social Sharing
United States Africa Command
Partnerships
FOIA Requests
U.S., Kenya forces enhance partnership through integrated training
The u.s. army soldiers, assigned to c company, 1-102nd infantry regiment (mountain), task force iron gray, cjtf-hoa, most recently completed urban rifle marksmanship training with rangers assigned to the kenya defence forces, in manda bay, kenya, oct. 2, 2021..
For several months, U.S. Army Soldiers from Combined Joint Task Force – Horn of Africa, have trained alongside Kenya Defence Forces to improve Soldier skills while building partner capacity necessary to counter violent extremists and address other security and stability threats in the region.
The U.S. Army Soldiers, assigned to C Company, 1-102nd Infantry Regiment (Mountain), Task Force Iron Gray, CJTF-HOA, most recently completed urban rifle marksmanship training with Rangers assigned to the KDF, in Manda Bay, Kenya, Oct. 2, 2021.
"The training consisted of zeroing weapons and conducting the urban rifle marksmanship table of fire," said U.S. Army Sgt. Alexander Poling, 1st Platoon squad leader, who instructed the integrated marksmanship training. "The table of fire consists of advanced marksmanship skills such as quickly engaging a target and walking while shooting targets. The goal of the training is to teach more advanced marksmanship tactics and develop a Soldier's ability to move and shoot in combat with quick reaction time."
In August, Ranger instructors with the KDF integrated U.S. Army Soldiers from C Co. into their jungle warfare techniques training. The training consisted of jungle survivability, movement techniques in jungle terrain, how to mitigate wildlife and environmental hazards, and the tactics, techniques and procedures of violent extremist organizations in the area of operations.
"Over the course of a few days, the Kenya Defence Forces Ranger instructors took us into the jungle and taught us tactics on operating in their environment and how to best conduct patrols in this region," Poling said.
In addition to the urban rifle marksmanship and jungle warfare training, C Co. Soldiers and KDF conducted non-combat skills training. Soldiers with C Co.'s logistics team conducted wheeled mechanic sustainment training and armorer training, while company medics conducted multiple iterations of tactical combat casualty care training, and the company's communication specialist instructed multiple classes on the basics of radio communications. The training was mutually beneficial for U.S. and Kenyan service members alike.
U.S. Army Capt. John Collias, company commander, said that because the KDF are integrated into the defensive posture of Camp Simba, Kenya, having a good working relationship with our allies is key to mission success.
"Working with the Kenya Defence Forces on training events like these builds trust and interoperability," Collias said. "Without a strong relationship with the Kenya Defence Forces, our mission set would be much more difficult."
Training with allied partners not only improves the relationship between the U.S. military and KDF, but also gives U.S. Soldiers a unique view into the culture of Kenya, Collias added. The partnership gives both sets of service members' opportunities to increase leadership skills by training alongside allied country partners, sharing tactics, standard operating procedures, and cultures.
CJTF-HOA, operating from Camp Lemonnier, Djibouti, builds and strengthens partnerships to contribute to security and stability in East Africa. The task force's efforts, as part of a comprehensive whole-of-government approach, aims to increase African partner nations' capacity to maintain a stable environment, with an effective government that provides a degree of economic and social advancement to its citizens.
AMISOM Mandate
AMISOM Background
AMISOM Police
Humanitarian Work
AMISOM Military Component
AMISOM Civilian Component
Brief History
Somali Peace Process
Quick Impact Projects
Electoral Process 2016
Press Statements
Status of Mission Agreement (SOMA)
United Nations Security Council Resolutions
AU Statements & Reports
AMISOM Magazine
AMISOM Videos (News Reports)
AMISOM Videos (Broadcasters)
Focus On Somalia (Digital Multimedia)
Photo Gallery
More Resources
Accreditation of Journalists
Vacancies / Bids
Kenya – KDF
Soldiers of the Kenyan Contingent serving with the African Union Mission in Somalia (AMISOM) stand in front of the black flag of the Al Qaeda-affiliated extremist group Al Shabaab painted on the wall of Kismayo Airport. On 02 October 2012, Kenyan AMISOM troops supporting forces of the Somali National Army and the pro-government Ras Kimboni Brigade moved into and through Kismayo, the hitherto last major urban stronghold of the Al-Qaeda-affiliated extremist group Al Shabaab, on their way to the city's airport without a shot being fired following a month long operation to liberate towns and villages across southern Somalia from Afmadow and Kismayo itself. AU-UN IST PHOTO / STUART PRICE.
October 16th 2011, Kenya Defence Forces moved into Southern Somalia to pursue insurgents group Al Shabaab after a series of kidnappings of tourists along the border. One month, later Kenyan government agreed to re-hat its forces under the African Union Mission in Somalia.
The troops from Kenya were later formally integrated into AMISOM on February 22, 2012 after the United Nations Security Council passed Resolution 2036.
AMSOM's Sector 2, which has its headquarters in the port city of Kismayo, is comprised of Lower and Middle Juba. Currently there are 3664 troops from Kenya after they pulled out a battalion when 850 Sierra Leonean troops arrived.
Press Releases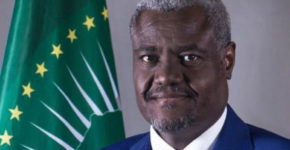 Statement of the Chairperson on the status of AU Special Representative for Somalia

Latest News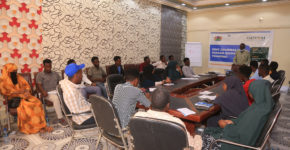 Southwest State journalists trained on advancing human rights and peace building

Stay connected
Quick Links
Vacancies/Bids
AMISOM Tenders
Kenya: President Kenyatta Unveils Mega Public-Private Partnership Military Housing Project
Nairobi — President Uhuru Kenyatta on Wednesday commissioned a mega Public-Private partnership housing project for the Kenya Defence Forces (KDF) to be rolled out in Nairobi, Nakuru, Laikipia and Mombasa Counties.
Speaking when he presided over the ground breaking ceremony for the first phase of the project that will see 3,500 houses constructed at Roysambu in Nairobi County, the President underlined the Government's focus on improving the welfare of the military by providing decent housing.
"Today marks the first step in the journey of addressing the problem of shortage of houses for our officers in the military. For a long time we have been exploring ways of addressing the housing problem and we are happy that we have now found a solution through construction of the houses under public private partnership," President Kenyatta.
The houses to be developed on a build, lease and transfer (BLT) arrangement will be constructed on KDF land in Roysambu (Nairobi), Kwambuzi in Nanyuki (Laikipia), Nyali (Mombasa) and Gilgil (Nakuru).
The Head of State said he was confident that the housing project will be fast-tracked and completed on schedule and within budget, saying the project is part of the fulfilment of the affordable housing pillar of the Big 4 Agenda.
"I am confident that this project will be implemented according to the set down plan to ensure that within a short time all our officers and their families have decent accommodation," President Kenyatta said.

Sign up for free AllAfrica Newsletters
Get the latest in African news delivered straight to your inbox
By submitting above, you agree to our privacy policy .
Almost finished...
We need to confirm your email address.
To complete the process, please follow the instructions in the email we just sent you.
There was a problem processing your submission. Please try again later.
Apart from housing, President Kenyatta said the Government is also constructing and upgrading military hospitals to serve KDF officers and their dependants across the country.
He cited the recent launch of the construction of a Level 4 hospital at Kahawa Garrison and the upgrading of the Kenya Defence Forces Memorial Hospital in Nairobi as some of the projects intended to boost the welfare and morale of KDF troops besides the provision of modern equipment to enable them execute their mandate effectively.
Speaking at the brief ceremony, Defence CS Eugene Wamalwa said he was pleased that his ministry will be contributing towards the realization of the affordable housing pillar of the Big 4 Agenda through the KDF housing project.
Chief of Defence Forces General Robert Kibochi thanked President Kenyatta for making the dream of providing decent housing to the soldiers a reality.
"I must, on behalf of the entire KDF, thank you Your Excellency for the support and guidance you have given us in terms of reaching this point where we are having to construct over 3,000 houses, in five regions of our country," General Kibochi said.
The CDF assured that within the next five years, the KDF will have developed adequate decent accommodation for all its soldiers.
Read the original article on Capital FM .
Arms and Armies
East Africa
AllAfrica publishes around 500 reports a day from more than 100 news organizations and over 500 other institutions and individuals , representing a diversity of positions on every topic. We publish news and views ranging from vigorous opponents of governments to government publications and spokespersons. Publishers named above each report are responsible for their own content, which AllAfrica does not have the legal right to edit or correct.
Articles and commentaries that identify allAfrica.com as the publisher are produced or commissioned by AllAfrica . To address comments or complaints, please Contact us .
AllAfrica is a voice of, by and about Africa - aggregating, producing and distributing 500 news and information items daily from over 100 African news organizations and our own reporters to an African and global public. We operate from Cape Town, Dakar, Abuja, Johannesburg, Nairobi and Washington DC.
Support our work
Sign up for our newsletter
For Advertisers
© 2023 AllAfrica
Privacy Policy