Arts & Music
English Language Arts
World Language
Social Studies - History
Holidays / Seasonal
Independent Work Packet
Easel by TPT
Google Apps
Interactive resources you can assign in your digital classroom from TPT.
Easel Activities
Easel Assessments
Unlock access to 4 million resources — at no cost to you — with a school-funded subscription..
wwi brochure
All Formats
Resource types, all resource types, results for wwi brochure.
Price (Ascending)
Most Recent
WWI Sales/Travel Brochure Project
Also included in:  WWI: COMPLETE UNIT
WORLD WAR I World History Research Project | Vocabulary Notes Activity Worksheet
Also included in:  SOCIAL STUDIES Projects & Activities | Geography | State, US, and World History
Weapons of WWI Project
World War I "Time Travel Brochure" Worksheet & Webquest
Rags Hero Dog of WWI Veterans Day Read Aloud Lesson Activities
Unit 10 - Asia Bundle
World War I Newspaper Assessment with rubric
Western Front Survival Guide
War Horse - Novel Study Project: Weapons Brochures
TPT empowers educators to teach at their best.
We're Hiring
Help & FAQ
Terms of Service
Trademark & Copyright
Privacy Policy
Student Privacy Policy
Keep in Touch!
Are you getting the free resources, updates, and special offers we send out every week in our teacher newsletter?
World War 1 Brochure Collection
Our Brochures cover a wide range of subjects about World War 1. The Topics include important addresses by VIPs, recruitment, and valuable information for discharged soldiers.
World War I Collections GG Archives
The GG Archives is the work and passion of two people, Paul Gjenvick, a professional archivist, and Evelyne Gjenvick, a curator. Paul earned a Masters of Archival Studies - a terminal degree from Clayton State University in Georgia, where he studied under renowned archivist Richard Pearce-Moses. Our research into the RMS Laconia and SS Bergensfjord, the ships that brought two members of the Gjønvik family from Norway to the United States in the early 20th century, has helped us design our site for other genealogists. The extent of original materials at the GG Archives can be very beneficial when researching your family's migration from Europe.
World War 1 Archives
Primary collections.

Classroom Materials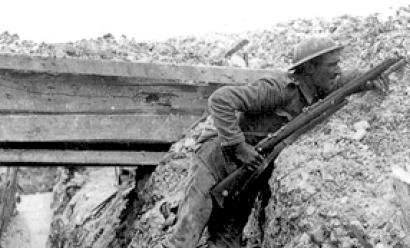 Battle of the Somme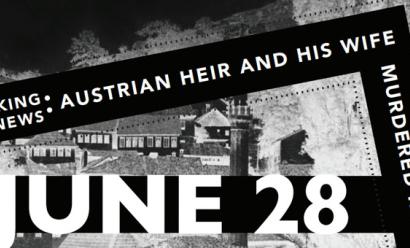 Breaking News: June 28, 1914 Austrian Heir and His Wife Murdered in Bosnian Capital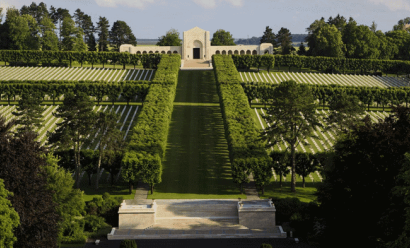 Bringing the Great War Home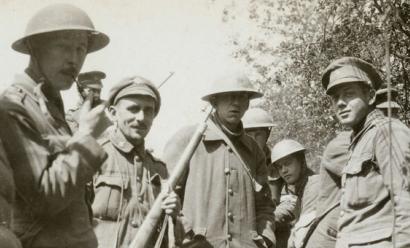 Canada and the First World War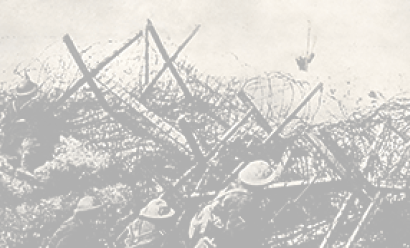 Centennial Countdown to the Great War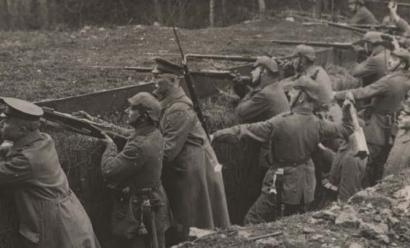 Changing Technology, Changing Tactics
Why is WWI considered the first "modern" war? In this lesson, high school students will consider the advancement in technology and, specifically, adaptations of trench warfare based on technological advances through discussion, primary sources and a hands-on activity.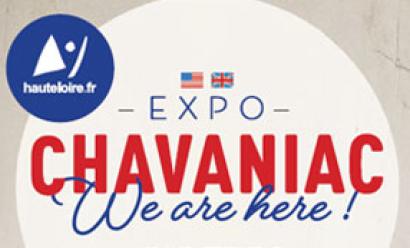 Chavaniac, We are Here!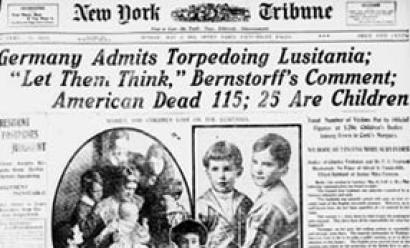 Chronicling America: Historic American Newspapers
Colonial Empires after the War: Decolonization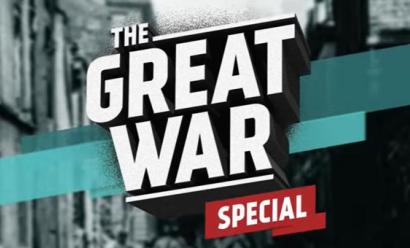 Companions In The Trenches: Animals of World War 1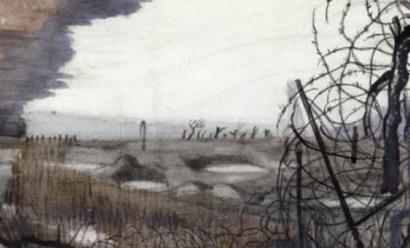 Continuing Conflict: Europe After the First World War
Creating WWI Personas and Writing Postcards from the Front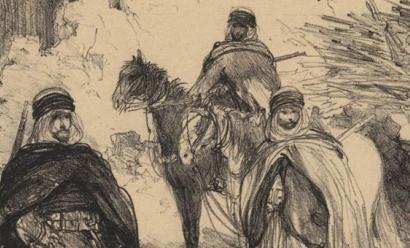 CSI Holy Land: WWI in the Middle East - Analyzing Primary Source Documents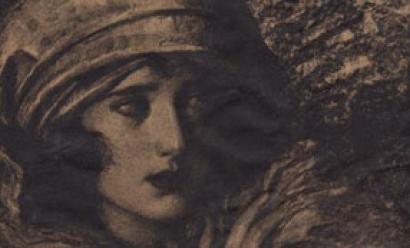 Dangers of the Printed Word: Media and the Armenian Massacres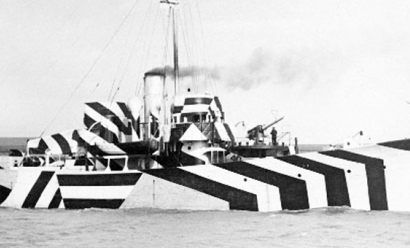 WWI Podcast Series: Dazzle Painting
Your browser does not support JavaScript, or it is currently disabled. This site requires JavaScript support to run properly.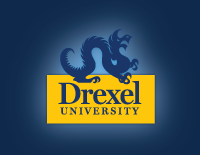 All Programs
Dragons Abroad
Prospect Inquiry
Announcements
Simple Search
Advanced Search
Course Search
Programs : Brochure
Drexel spring break in france & belgium: world war i image & memory (outgoing program), print save .
Locations: Paris, France; Ypres, Belgium
Program Terms: Spring
Restrictions: Drexel applicants only
This program is currently not accepting applications.
Ask A Question
Request Advising
Drexel Spring Break in France & Belgium: World War I Image & Memory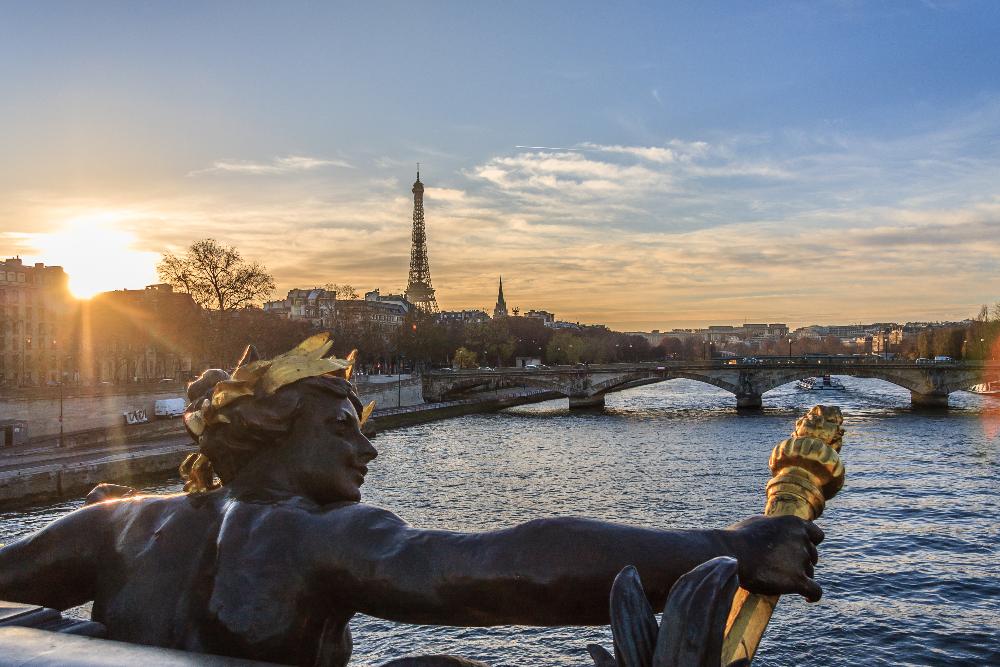 Program Overview
From 1914-1918, World War I raged across the globe, claiming more than 20 million dead, most famously through the deadly trench warfare on the western front through France and Belgium. Even before the war drew to its ambivalent conclusion, contemporaries attempted to find and capture meaning in the destruction, an effort that continued in subsequent generations. In this course, students will study World War I through the ways people have portrayed the war over time, from writings, art, and early video to memorials, cemeteries, and exhibits. We'll travel to northern France and Belgium to visit museums, battle sites, and cemeteries. Students' academic activities will include preparatory reading, journal-writing during the trip, and a final project due after. Specific learning objectives include analytical comparative history, critical reading skills, and multiple research skills.
Credit/registration: Students will be registered for HIST 280 for 4 credits as a part of their spring term course load. Students must leave space for these 4 credits in their credit load, or will otherwise be billed for exceeding the 20 credit term maximum. Pre-requisite: None. All undergraduate majors are welcome to apply for this program, sophomore year and above Instructor : Kathryn Steen, Associate Professor of History, Department of History, CoAS
Program Calendar
Arrival Date: March 25 Departure Date: March 31 *Students may extend their travel independently before or after program dates. During the winter term, students will undertake preliminary research and complete a short paper on a World War I topic of their choice.
Itinerary Overview
Program Fee - $1565
Due 11/15/2022 - $ 500 Due 1/15/2023 - $ 1,065 *All payments are non-refundable unless declined admission or program cancels for unforeseen reasons. Included in Program Fee:
Local transit, train from Paris to Arras
Expert guided tours, entrance fees
Bus from Arras to Ypres
Covid quarantine insurance and emergency medical assistance
Not Included in Program Fee:
Train from Ypres to airport for flight home (itinerary to Brussels will be suggested, but students can choose to extend their travel)
Spending money
Visa cost (if applicable)
COVID test (if required)
More Information
Visa: US citizens do not need a visa to participate in this program, but students of other nationalities should confirm entry requirements.
A recommended flight itinerary will be provided. Students are responsible for booking their own airfare.
Share brochure link:
Archives West Finding Aid
Table of contents, overview of the collection.
Historical Note
Content Description
Restrictions on Use
Preferred citation, arrangement, custodial history, acquisition information, processing note.
Detailed Description of the Collection
Names and Subjects
World War I Pamphlet Collection, 1901-1944 (bulk 1914-1919)
Researchers must use collection in accordance with the policies of Archives and Special Collections, the Maureen and Mike Mansfield Library, and The University of Montana-Missoula.
Historical Note Return to Top
A collection of pamphlets, magazines, booklets and book-length literature, maps, posters, and cartoons dealing with political issues of the First World War.
Content Description Return to Top
This is a collection of materials directly related to and largely produced during World War I, the "Great War." Included are official government publications and items from private organizations such as patriotic societies, pacifist and religious leagues, humanitarian associations and special interest groups. They represent a wide range of opinion from German, Danish, English, French, Swedish, Italian and Spanish sources. According to provenance documents, these pamphlets were used by peace negotiators for the Treaty of Versailles.
Use of the Collection Return to Top
Researchers are responsible for using in accordance with 17 U.S.C. and any other applicable statutes.
[Title of item], World War I Pamphlet Collection, Archives and Special Collections, Maureen and Mike Mansfield Library, The University of Montana-Missoula.
Administrative Information Return to Top
This collection has been organized alphabetically by country of origin or subject and then chronologically when feasible. Although the grouping has been categorized and sorted at the folder level, item-level descriptive information has been drawn from records available in WorldCat.
Note that entries exist for Europe. This part of the collection contains information relating to the Versailles settlement of 1919. Fascist propaganda during the late interwar period is grouped under its source. Atrocity literature has been grouped under the source country of the allegation rather than the subject country; e.g., atrocities alleged by Belgium against Germany would be found under Belgium.
Other propaganda may be found under its source if the subject is primarily of national concern to the originating nation, such as a national issue like the wartime Spanish elections in which Spain's neutrality was a political issue. Because of the peculiar role played by the United States before and after its entry into the war, much of its literature is categorized as Pre-war, Wartime, and Post-war.
These materials were held by the Library of Congress prior to their transfer to The University of Montana in 1975.
The acquistion of the bulk of this collection of duplicate pamphlets and other publications originally acquired by the Library of Congress was facilitated by Montana Senator Lee Metcalf and University of Montana Professor Paul G. Lauren.
The oversized materials in OS 46 were not part of the original acquisition from the Library of Congress, and their custodial history is unknown.
The Martian newspaper was donated by Asa L. Duncan.
The collection has been organized alphabetically by country of origin or subject and then chronologically when practical. The language of the material is currently noted in the title field.
Detailed Description of the Collection Return to Top
Names and subjects return to top, subject terms.
World War, 1914-1918
World War, 1914-1918--Propaganda
Finding aid prepared by Dale Johnson (circa 1976), Jordan Goffin (2008) and Hannah Soukup (2010) and (2014) 2009
About Creative Commons Licenses in Archives West