Global Assessment Report (GAR)
PreventionWeb
Special Events
Global Platform
International Day for Disaster Reduction
World Tsunami Awareness Day
Sendai Framework Monitor
Voluntary Commitments
Documents and publications
Pre-Disaster Recovery Planning Guide for Local Governments
This Guide is designed for local governments to help them to prepare for recovery from future disasters by engaging with the whole community and planning for comprehensive, long-term recovery activities.
Effective pre-disaster planning is an important process that allows a comprehensive and integrated understanding of community objectives. Pre-disaster planning also connects community plans to guide post-disaster decisions and investments. 
This document aids in understanding the key considerations and processes that a local government can use to build a community's recovery capacity and develop a pre-disaster recovery plan. In addition to the planning considerations and associated activities, the guide includes recommendations for local governments and a checklist to help assess recovery capability. 
Please note: Content is displayed as last posted by a PreventionWeb community member or editor. The views expressed therein are not necessarily those of UNDRR, PreventionWeb, or its sponsors. See our terms of use
Pre-Disaster Recovery Planning Toolkit for Local Governments
This toolkit provides sampling of some of the work done by ABAG, by other local, state and federal partners, by other local governments and by academics on the topic of long-term disaster recovery. It includes some conceptual and theoretical work as well as practical tools such as model ordinances.
Checklists and Plans
The following resources are the top resources designed to assist local governments in navigating disaster recovery. They provide concise directions for actions to take to expedite and streamline the recovery process.
Before Disaster Hits: Top Items a Local Government Needs in Place to Launch Effective Community Recovery and Launching Community Recovery When Disaster Strikes
Excerpts from Earthquake Recovery: A Survival Manual for Local Government
Oakland Long-Term Disaster Recovery Plan
Recovery Ordinances and Tools
This section provides practical, usable tools for cities to adopt ordinances and pieces of policy that can speed recovery. Pieces in this section include policy guidance, recommended actions with explicit instructions and model ordinances.
Building code provisions regarding seismic upgrades triggered by repair projects Chapter 5: A Planner's Tool Kit from Planning for Post-Disaster Recovery and Reconstruction
Issuing Building Permits from Earthquake Recovery: A Survival Manual for Local Government
Post Disaster Redevelopment Planning: A Guide for Florida Communities
Funding and Economic Issues
One of the largest questions surrounding recovery is how money will flow, both to fund recovery and to maintain a strong economy. These resources provide case studies from other disaster events on how they managed money flows and economic impacts during their own recovery.
Restoring Regional Economies in the Wake of Disaster
Disaster Recovery Community Development Block Grant Programs – Hurricane Katrina
Cedar Rapids, Iowa Recovery and Reinvestment Coordinating Team Progress Report
The Northridge Earthquake, USA and its Economic and Social Impacts
Disaster Recovery: Past Experiences Offer Insights for Recovering from Hurricanes Ike and Gustav and Other Recent Natural Disasters
One Year Later: The Fiscal Impact of 9/11 on New York City
Recovery Concepts and Frameworks
This section provides fundamental theories and concepts of long-term recovery as distinct from disaster response, with unique players, skills and implications.
National Disaster Recovery Framework
Disaster Resilience: A National Imperative (Executive Summary)
Envirenew Resilience Part 1 Report: Creating Resilient Communities
Case Studies and Additional Thinking
The following pieces provide additional context and case studies that support and expand upon the content above.
The Resilient City: Defining What San Francisco Needs from its Seismic Mitigation Policies
The Resilient City: The Dilemma of Existing Buildings
The Resilient City: Building it Right the First Time
The Resilient City: Lifelines
The Resilient City: Safe Enough to Stay
The Resilient City: The Culture of Preparedness
The Resilient City: The Hub Concept
The Resilient City: Rebuilding our Transportation Infrastructure
Post-Earthquake Housing Recovery: San Antonio/Fruitvale Neighborhoods Design Charrette Recommendations
Reconstruction of New Orleans after Hurricane Katrina: A Research Perspective
The Unified New Orleans Plan: Citywide Strategic Recovery and Rebuilding Plan
Lessons in Community Recovery: Seven Years of Emergency Support Function #14 Long-Term Community Recovery from 2004 to 2011
Planning For Hazards
Search form.
Fluvial Erosion and Deposition
Hazardous Material Release
Extreme Heat
Landslide, Mud/Debris Flow, and Rockfall
Soil Hazards
Wind Hazards
Severe Winter Storm
Comprehensive Plan
Climate Plan
Community Wildfire Protection Plan (CWPP)
Exploratory Scenario Planning
Hazard Mitigation Plan
Parks and Open Space Plan
Pre-Disaster Recovery Planning
Resilience Planning
Community Rating System
Density Bonus
Development Agreement
Transfer of Development Rights (TDRs)
1041 Regulations
Cluster Subdivision
Conservation Easement
Fluvial Hazard Zones
Land Acquisition
Overlay Zoning
Stream Buffers and Setbacks
Stormwater Ordinance
Site-Specific Hazard Assessment
Subdivision and Site Design Standards
Use-Specific Standards
Landscaping Ordinance
Building Code
Capital Improvement Plan
Critical Infrastructure Protection
Wildland-Urban Interface Code (WUI Code)
Application Submittal Requirements
Community Engagement
Funding Strategy for Mitigation Projects
Post-Disaster Building Moratorium
Development Agreement Model and Commentary
Transfer of Development Rights (TDRs) Model and Commentary
1041 Regulations Model and Commentary
Cluster Subdivision Model and Commentary
Overlay Zoning Model and Commentary
Stream Buffers and Setbacks Model and Commentary
Stormwater Ordinance Model and Commentary
Subdivision and Site Design Standards Model and Commentary
Use-Specific Standards Model and Commentary
Application Submittal Requirements Model and Commentary
Post-Disaster Building Moratorium Model and Commentary
Density Bonus Model Code Language and Commentary
Site-specific Hazard Assessment Model Code Language and Commentary
Building Code Model and Commentary
Fluvial Hazard Zone Overlay District
Landscaping Ordinance Model and Commentary
Take Action in Your Community
Planning for Hazards Videos
Video Resources Library
Bibliography
About This Guide
Project Updates
Upcoming Events
You are here
Table of contents.
Description
Mitigating Hazards through Planning
Considering Community Context
Land Use Planning and Regulation in Colorado
How Do I Assess Local Risks from Hazards?
How Do I Apply Risk Assessment Results to Planning?
Overview of Planning Tools and Strategies
Site-Specific Hazard Assessment Model Code Language and Commentary
Preparing the Risk Assessment
Choosing Appropriate Planning Tools and Strategies
Implementing Planning Tools and Strategies
Available Resources
Planning for Hazards Project Team
How it Works
Characteristics of Effective Pre-Disaster Recovery Plans
Implementation
Where It's Been Done
Advantages and Key Talking Points
Pre-disaster recovery planning is an opportunity for communities to consider how they will manage important recovery issues, like how to keep the government and essential services up and running, where to locate temporary housing, how and where they will rebuild, and how to reestablish essential economic activity. Communities can, and should, take steps before being impacted by a disaster to ensure that the aftermath will not become a disastrous and chaotic situation in itself.
Three types of community plans available to local governments are particularly important for helping smooth the road to post-disaster response and recovery:
1. Pre-disaster Recovery Plans help increase the recovery capacity of communities and their governments by creating an organizational framework for decisions and actions taken post-disaster (FEMA 2017). Pre-disaster recovery planning is typically a broad-based, inclusive process that builds upon existing community plans and aligns with other hazards plans and policies. The process of developing a plan helps communities to understand their existing resources and needs, recognize opportunities for long-term hazard mitigation and resilience building, and establish relationships and processes to ensure a faster and more organized recovery process in the event of a disaster. Crucially, pre-disaster recovery plans identify leadership for the recovery process, as well as the key responsibilities for local government agencies and staff. According to FEMA (2017) and the American Planning Association (2014) there are numerous benefits to pre-disaster recovery planning that include:
2. Continuity of Operations Plans (COOP) can be developed to ensure that citizens do not experience significant disruption of services during and following times of emergencies and or disasters. FEMA defines COOPs as: "an effort within individual executive departments and agencies to ensure that Primary Mission Essential Functions (PMEFs) continue to be performed during a wide range of emergencies, including localized acts of nature, accidents and technological or attack-related emergencies" (Continuity of Operations, 2015).
3. Continuity of Government (COG) Plans are similar to a COOP, although their primary focus is to establish defined procedures for allowing a government entity to continue its essential operations following a catastrophic event. COG plans set procedures for preserving facilities, equipment, and records. Many times, a COG plan is part of a more comprehensive COOP.
Pre-Disaster Recovery Plans can lead to a much more organized and efficient approach to a community's post-disaster recovery.
Pre-Disaster Recovery Plans:
Pre-disaster recovery planning is an emerging best-practice for towns, cities, and counties with a goal of building resilience to hazards, especially as some of these communities are facing the same hazards on a continual basis. There are no standard rules or templates for the development or implementation of pre-disaster recovery plans, and communities have developed their plans in different ways.
The most successful plans do share several common characteristics:
First, they take a holistic approach. While each community's pre-disaster recovery plan will look different depending on their needs and priorities, it should consider the full range of potential recovery decisions and actions that will be needed in the event of a disaster. Topics addressed in the plan may include "business resumption and economic redevelopment, housing repair and reconstruction, infrastructure restoration and mitigation, short-term recovery actions that affect long-term redevelopment, sustainable land use, environmental restoration, and financial considerations as well as other long-term recovery issues identified by the community" (Post-Disaster Redevelopment, 2011). Depending on a community's needs and priorities, land use planning tools in this guide, like post-disaster building moratoriums or overlay zones , may be enacted pre-disaster to help shape post-disaster recovery.
Second, pre-disaster recovery plans should be consistent with other community plans, including their comprehensive plan , hazard mitigation plan and/or climate plan . As noted by FEMA (2017), building on and integrating with other community plans avoids "re-inventing the wheel" in pre-disaster recovery plans or creating unnecessary planning conflicts during the recovery period.
Fourth, pre-disaster recovery planning requires broad-based participation by local leadership and government officials. While different offices might take the lead in developing a pre-disaster recovery plan, the process itself requires active participation by diverse participants like planners, emergency managers, key departmental staff, town/city managers, and community leaders. Further, a good pre-disaster recovery plan will make links to regional or county-level actors or resources who may provide additional capacity to a community post-disaster.
Fifth, pre-disaster recovery plans should involve significant community and stakeholder engagement and outreach . Engaging with communities and stakeholders allows recovery planners to understand the existing (and sometimes contradictory) regulatory conditions and differences between communities or populations in their jurisdiction. Leveraging current planning processes and mechanisms, such as hazard mitigation plan updates, resiliency plans and adaptation plans, are great opportunities to engage the public for pre-disaster recovery planning. The Maui County Planning Department, for instance, carried out an  extensive community engagement process that helped shape seven county-wide recommendations at the core of their reconstruction guidelines as well as addressing additional community-specific needs and considerations.
Finally, pre-disaster recovery plans should be flexible and scalable to meet a community's uncertain needs across different types of disasters and recovery processes. Maui County's reconstruction guidelines and protocols, for example, sets forth seven guidelines for recovery that do not have the same force of law as a rule or regulation but are a flexible means to "inform decision makers, set policy, and implement a planning paradigm in the face of uncertainty." Its plan then describes 26 protocols, or instructions on how to implement the guidelines. The result is a streamlined set of recovery actions that are flexible to meet the wide range of hazards that Maui may face while detailed enough to hasten the reconstruction process.
While pre-disaster planning for post-disaster recovery is an emerging best practice, there are useful guides available to Colorado communities. FEMA's Pre-Disaster Recovery Planning Guide for Local Governments and Pre-Disaster Recovery Planning for State Governments define key recovery concepts and lays out a whole-of-community based planning process that aligns with the National Disaster Recovery Framework. The Community Recovery Management Toolkit further provides guidance, case studies, tools and training for post-disaster recovery planning. The American Planning Association provides several important reports and briefing papers that describe the pre- and post-disaster recovery planning process, and highlight successful case studies from across the United States.   
COOPs and COGs : In many communities, COOPs and COGs are developed by Emergency Management staff; however, the planner has an important role to play. For example, planners can help establish continuity of operations procedures for the Planning Department to be included in the COOP.
The Colorado Department of Homeland Security and Emergency Management maintains several helpful resources for developing COOPs, including a COOP Plan Review checklist, a plan template, and links to FEMA training resources.  
In many communities, these types of plans are developed by Emergency Management staff; however, the planner has an important role to play in the development of each of these plans. For example, planners can help establish continuity of operations procedures for the Planning Department to be included in the COOP and there are many planning/land use issues that must be addressed in pre- or post-recovery plans.   
Though the recovery plan could be developed after a disaster to guide recovery decisions, these three highlighted plans should ideally be prepared in advance of a disaster. Making the investment in pre-disaster plans that address post-disaster issues will pay dividends for the communities that take the time and initiative to do the planning. These plans should be regularly revisited, especially following an event that would require activation of such plans.  
In 2014, officials in Douglas County, Colorado adopted the County's first Disaster Recovery Plan. The plan establishes the County's comprehensive framework for managing recovery efforts following a major disaster. The plan aims to "promote mitigation and foster resilient redevelopment and reconstruction" after disasters. As described by Commissioner David Weaver:
" Having been through our own wildfires, floods, and other local emergencies, as well as having witnessed other counties navigate their own incidents, our staff had the foresight to recognize the importance of collaboration among our partners to assemble a recovery plan. " (County adopts Disaster, 2015).
The plan describes how the County will use education, incentives, and regulation to reduce vulnerability to hazards and foster more resilient land use patterns and building practices, while also deferring to existing deliberative plans like the Douglas County Comprehensive Master Plan and Hazard Mitigation Plan. The County had also previously developed a Continuity of Operations Plan that is referenced throughout the Disaster Recovery Plan. This helps emphasize the importance of having both types of plans to facilitate successful disaster preparedness and recovery efforts.
Salt Lake County, Utah completed their disaster recovery framework in 2016 , which will assist the county to achieve a "focused, timely and expeditious recovery from a disaster." The plan addresses risk from natural, technological, and man-made hazards and is designed as a companion document to the Salt Lake County Emergency Operations Plan. The framework describes a flexible and adaptable coordinating structure for disaster recovery roles and responsibilities, and describes capabilities and resources available at the local, regional, state, and federal level. Functionally, the plan is divided into eight recovery areas, corresponding to the state and federal disaster recovery framework.
Maui County, Hawaii developed disaster reconstruction guidelines and protocols to help streamline the repair of homes, businesses, structures, and private property post-disaster while also protecting sensitive environmental and cultural resources. Through pre-disaster recovery planning, the County is able to expedite their rebuilding after disasters without making "arbitrary and capricious decisions" and to incorporate mitigation and adaptation strategies to increase long-term community resilience.
Some of the nation's most progressive pre-disaster recovery planning examples and resources came from the State of Florida's Post-Disaster Redevelopment Planning (PDRP) Initiative (2010). The purpose of the Initiative, which lasted from 2007-2012, was to develop and test guidelines for a planning process to be applied in the pre-disaster environment to ensure the effective and timely implementation of post-disaster policies that result in more sustainable, resilient communities. While the resulting guidebook can certainly be helpful to Colorado communities, the subsequent plans and policies from the initial pilot PDRP communities provide real-world examples for local governments dealing with a variety of post-disaster scenarios. This includes the adoption of some advanced and fairly bold planning strategies designed to disinvest and steer redevelopment from known hazard areas to safer locations as opportunities arise through future disaster events. For instance, Hillsborough County, Florida established the concept of Priority Redevelopment Areas (PRAs) which essentially pre-identifies locations within the community to receive focused and prioritized attention for redevelopment to promote rapid recovery and facilitate the growth of disaster resilient centers of activity. The implementation of this concept would likely rely on the transfer of development rights (TDR) and similar tools as a means of shifting growth and development from one area of a community to another.
Each of these plans can help a community more effectively and efficiently respond to disasters. These plans can inform decision-makers and reduce reactionary decisions (and thus, lead to less confusion) in the post-disaster environment.
Pre-disaster recovery plans allow communities to discuss reconstruction policies and procedures in the less contentious and more deliberative pre-disaster environment.
A pre-disaster recovery plan can strengthen a community's applications for post-disaster funding, as it demonstrates a clear and carefully considered path to recovery. It also helps to ensure more rapid and effective access to state and federal recovery resources.
Pre-disaster recovery planning helps to increase stakeholder and community involvement after a disaster by defining outreach resources and building key relationships.
By engaging in pre-disaster recovery planning, a community can familiarize themselves with state and federal recovery resources and support structures.
Adopting a COOP and COG puts a community in an excellent position to maintain essential leadership and services at the time of a disaster.
Each of these plans requires considerable coordination with multiple government departments, and often partner organizations and community members as well. Once developed, the plans will need to be "exercised" (i.e., routinely tested and communicated) so that everyone understands their roles as defined in these plans.
Keeping COOPs and COGs accurate and updated is imperative. Updates should be conducted consistently and thoroughly.
As for pre-disaster recovery plans, at this time there is no dedicated federal funding source for communities seeking financial assistance in developing their recovery plan. Communities that are updating their hazard mitigation plans with PDM mitigation grant program support, however, may use the planning process to also include pre-disaster recovery planning.  
​ Download PDF
See all PDFs
Administrative Capacity
Planner (lead for recovery plan), emergency manager (lead for COOP/COG), coordination with department heads and executive-level government staff
Recovery plan: Dependent on whether there is a risk assessment or scenario driven analysis that is done to support the plan.
COOP: Minimal / N/A
COG: Minimal / N/A
Regulatory Requirements
Recovery plan: N/A
COOP/COG: National Security Presidential Directive-51 (NSPD-51), Homeland Security Presidential Directive-20 (HSPD-20)
Maintenance
Recovery plan/COOP/COG: Should be annually updated and exercised. Plan effectiveness should be evaluated after any type of event that would require the plans to be put in place or tested.  
Adoption Required
Recovery plan/COOP/COG: Adoption is not required but some sort of official acknowledgement of support of the plans by the local governing body can help give them greater power
Statutory Reference 
See regulatory requirements
Associated Costs
Dependent on the level of effort, type of public outreach, and the type of plan (hard copy, digital, web-based, etc.)
Examples of the Tool
Douglas County  Disaster Recovery Plan
State of Florida  Post-Disaster Redevelopment Planning Initiative
Maui County Post-Disaster Reconstruction Guidelines
Salt Lake County Disaster Recovery Framework
For More Information - COOPs and COGs
COOPs/COGs : National Security Presidential Directive-51/Homeland Security Presidential Directive-20 (NSPD-51/HSPD-20)  
National Continuity Policy Implementation Plan (NCPIP)
FEMA Continuity Resources and Technical Assistance
FEMA Continuity Resource Toolkit
For More Information - Pre-Disaster Recovery Plans
American Planning Association, Recovering Planning Blog
American Planning Association, Planning for Post-Disaster Recovery: Next Generation 
FEMA Community Planning and Capacity Building (CPCG) Recovery Support Function (RSF)
FEMA National Disaster Recovery Framework
FEMA Pre-Disaster Recovery Planning Guide for State Governments
Florida Department of Community Affairs Post-Disaster Redevelopment Planning: A Guide for Florida Communities
Training - Pre-Disaster Recovery Planning
The National Disaster Preparedness Training Center (NDPTC) offers a free, FEMA-certified course on Community Planning for Disaster Recovery (AWR-356). This 8-hour, awareness level class provides facilitated discussions on key concepts for disaster recovery planning including the benefits of pre-disaster recovery planning, its key elements, and the plan development process. Colorado communities can request a delivery of AWR-356 by contacting Andrew Rumbach at the University of Colorado Denver ( [email protected] ) or the National Disaster Preparedness Training Center .
Get Involved
Submit a case study!
Update to Building Code Tool Profile and New Model Code Language and Commentary
CML's article about PFH Guide: Planning for Hazards and Building Community Resilience
PFH Guide Highlighted in Building Resilient States: Profiles in Action
PFH selected for 2017 APA Colorado Community Resiliency Honor Award!
There are no upcoming events
Pre-Disaster Recovery Planning Guide for Local Governments
This item doesn't have any comments
Featured Resources
The Disaster Available Supplies in Hospitals (DASH) Tool
Monkeypox Resources
COVID-19 Resources Page
COVID-19 Workforce Virtual Toolkit
CDC's Coronavirus (COVID-19) Page
ASPR's 2019 Novel Coronavirus Disease Page
Subscribe to the ASPR TRACIE Listserv.
Enter your email address to receive important announcements and updates through the ASPR TRACIE Listserv.
Global Assessment Report (GAR)
PreventionWeb
Special events.
Global Platform
International Day for Disaster Reduction
World Tsunami Awareness Day
Sendai Framework Monitor
Voluntary Commitments
UNDRR Africa
UNDRR Americas
UNDRR Arab States
UNDRR Asia-Pacific
UNDRR Europe
Documents and publications
Guidance note on recovery: pre-disaster recovery planning
This guidance note presents a series of steps to initiate and sustain Pre Disaster Recovery Planning (PDRP) in order to ensure that communities "build back better" following a natural disaster. It offers guidance on developing a planning framework and attempts to present the key steps and considerations at a broad level, to present relevant examples, and to provide recommendations grounded in the experiences of others. It is intended to help government officials working in small communities or across an entire nation, to define and follow a process to pre plan for disaster recovery, and thereby strengthen their own future recovery efforts and outcomes.
The document is the result of a research conducted by the International Recovery Platform (IRP) in consultation with government entities and partners in Japan, the USA, and Latin America who have engaged in PDRP. It is aimed at serving to spark reflection and generate strategies to adapt the PDRP process to the reader's context.
Membership Overview
Join as a Planner
Join as a Student
Join as a Commissioner
Join as an Academic
Join From Outside the U.S.
Membership for Allied Professionals & Citizens
Membership Renewal
Frequently Asked Questions
Knowledge Center
Knowledge Center Overview
Publications
PAS Reports
PAS QuickNotes
Zoning Practice
Applied Research
APA Foresight
Green Communities
Hazards Planning
Planning and Community Health
Research KnowledgeBase
Contributor's Dashboard
Featured Collections
Search All Collections
Topic Based Resources
Autonomous Vehicles (AV)
Climate Change
Disaster Recovery
Infrastructure
Planning Advisory Service
Conferences and Learning
Conferences and learning overview.
National Planning Conference
Policy and Advocacy Conference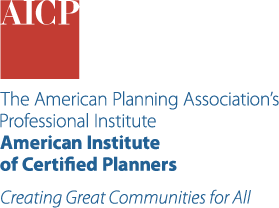 One Path to AICP
Certification Maintenance
Maximize Your Credential
AICP Fellows
Policy and Advocacy
Policy and Advocacy Overview
Legislative Priorities
Policy Issues
Planners' Advocacy Network
State Government Affairs
Amicus Curiae
Career Center
Career Center Overview
Job Seekers
Advance Your Career
Choosing the Planning Profession
Mentoring at APA
In Your Community
In Your Community Overview
What Is Planning?
Great Places in America
National Community Planning Month
National Planning Awards
Planning Home
Consultants
Connect with APA
Connect with APA Overview
Students and New Planners
Member Directory
Awards and Honors
Equity Diversity Inclusion
APA Foundation

APA Foundation Overview
Ways to Give
Community Assistance
Research Agenda
APA Scholarships
Foundation Donors
Planning Ahead for Disaster Recovery
The Federal Emergency Management Agency (FEMA) has recently released the Pre-Disaster Recovery Planning Guide for Local Governments .
This guide provides guidance and tools for local governments to pre-plan for recovery by developing recovery plans that follow a process to engage members of the whole community, develop recovery capabilities across governmental and non-governmental partners, and ultimately create an organizational framework for comprehensive local recovery efforts.
The guide also provides tools for identifying existing recovery resources, establishing recovery roles, creating partnerships and building capabilities that could help local governments increase resilience.
The National Disaster Recovery Framework (NDRF), which is the national framework designed to support effective recovery in disaster-impacted communities, emphasizes principles of preparedness, planning, leadership, sustainability, resilience, and hazard mitigation as integral to successful recovery outcomes. The NDRF itself is a valuable resource for any entity participating in disaster recovery and serves as the basis for this new Guide.
This figure from the Pre-Disaster Recovery Planning Guide for Local Governments outlines the relationship between existing plans and the pre-disaster recovery plan. In addition, the figure explains how these existing plans and the pre-disaster recovery plan are used after a disaster to support the development of post-disaster recovery plans, policies, and projects.
Disaster recovery is much broader and more involved than simply rebuilding infrastructure, housing and the physical environment. Effective recovery must also include the re-establishment of services, economy and tax base; civic and social leadership engagement; increased resilience and reduced risk; and positioning the community to meet the needs of the future.
Preparation efforts, organized by the local government, are critical to ensuring that local leadership, government, and non-governmental organizations (NGOs) and, the wide array of whole community partners, are ready to act quickly to address the complexity of short-term and long-term recovery.
The American Planning Association has been a strong partner with FEMA in supporting communities before and after disasters, as well as, building capabilities for hazard mitigation and recovery planning both at the national and chapter level.
FEMA and APA have collaborated on key guidance, including Planning Advisory Service (PAS) reports Hazard Mitigation: Integrating Best Practices into Planning and Planning for Post-Disaster Recovery: Next Generation .
Key elements of the APA collaboration, including the PAS reports and the APA Model Recovery Ordinance, are emphasized in the FEMA Guide. FEMA and federal partners have worked with the new APA Hazard Mitigation and Disaster Recovery Planning Division and APA's Community Planning Assistance Teams (CPTA) to support disaster impacted communities.
Effective pre-disaster planning is an important process that allows a comprehensive and integrated understanding of community objectives applicable in the post even period. Pre-disaster planning also connects community plans to guide post-disaster decisions and investments.
The FEMA Community Planning and Capacity Building Branch developed the Pre-Disaster Recovery Planning Guide for Local Governments as a component of the National Disaster Recovery Framework (NDRF), and is the second in a series of three. The Pre-Disaster Recovery Planning Guide for states was released in early 2017 and a guide for tribes is in development.
For any questions regarding this guide, please contact [email protected] .
Top image: FEMA trailer construction. Photo courtesy FEMA.
About the Author
May 2, 2017, by matt campbell.
Conferences & Learning
Conferences & Learning Overview
Get Certified!
Privacy Policy
Conditions of Use
American Planning Association 205 N. Michigan Ave., Suite 1200 Chicago, IL 60601-5927
Phone : 312-431-9100 Fax : 312-786-6700