Search form
What to do if you dislike writing research or academic papers.
BY DAVID GUTIERREZ
Unfortunately, even if you hate writing academic papers more than anything else in the world, you still have to do it if you want to graduate successfully. However, it is possible to alter one's attitude towards something – often to a greater degree than you may believe. Here are some techniques that can make writing your next academic assignment bearable, if not outright pleasant.
1.    Take breaks
Taking regular breaks is important in any kind of work, and writing is no exception. Divide your assignment into a number of reasonably small parts and promise yourself to take a break after you successfully complete each of them. Both the parts and the breaks may be as large or small as it is useful for your situation. For example, if you write an essay, you can take 5-minute breaks every 200 words. If you write something more substantial, both the parts and the breaks can be larger. Do something pleasant in the course of your breaks – this will motivate you to complete each part faster.
2.    Eliminate distractions
When you do something you hate, every potential distraction is twice as enticing as it usually is. This means that if you are surrounded by distractions while you write your academic paper, you are likely to get distracted all the time. To prevent this, single out the things that are likely to attract your attention as you work and remove them from you. If it is structure and general layout of the paper that give you trouble, consider custom term papers for sale. Block distracting websites using Leechblock or RescueTime, turn off notifications, switch off your smartphone, block out the external noises by some music in your earphones.
3.    Find a writing place that works for you
If you do something you hate, you should at least do it somewhere you feel comfortable. Where it exactly depends on your preferences: some like to work at home, others prefer a nice café; still others find it inspiring to work in the park. Take your pick.
4.    Don't try to write like somebody else
One of the reasons why you may hate writing is because you believe that you shouldn't write in your own voice. You think you need to imitate either someone else or to write in an affected manner that has little in common with your own way of thinking and writing. Most likely, you are wrong, and your writing will only be improved if you choose to follow your heart and write the way you like.
5.    Practice
Another reason why students hate writing academic assignments is that they are not very good at writing. The reverse is true as well – once you learn how to write more or less well, you start feeling pleasure doing it. Do a bit of practice writing assignments of the type you have to write most often. Who knows? Perhaps, it will grow on you.
6.    Don't be perfectionistic
Perfectionism is equally deadly both for enjoyment received from writing and the results achieved. Don't try to make every sentence perfect – it is impossible. Write reasonably well, don't go crazy correcting what you've already written because you will never finish doing it.
Learning to love writing is hard and long work, and we don't claim that everybody is capable of doing it at first attempt. But making writing pleasant is achievable – and you can do it.
David Gutierrez has worked in the field of web design since 2005. Right now he started learning Java in order to get second occupation. His professional interests defined major topics of his articles. David writes about new web design software, recently discovered professional tricks and also monitors the latest updates of the web development.
Leave a comment
Your email address will not be published. Required fields are marked *
Save my name, email, and website in this browser for the next time I comment.
Stanford Home
Maps & Directions
Search Stanford
Emergency Info
Terms of Use
Non-Discrimination
Accessibility
© Stanford University , Stanford , California 94305 .
Top 5 Reasons Students Hate to Write
Many students, including homeschoolers, have an aversion to sentence writing, creative writing, journaling, paragraph writing, essay writing, formal writing, informal writing, and basically any kind of writing. Students need step-by-step writing instruction beginning with sentence composition, followed by paragraph composition, and finally college level essay composition to help them learn how to communicate better. But, many don't understand why they need to learn how to write since they think they will never understand or use writing skills. Students who are not ready or willing to write, but are forced with inadequate writing instruction, tend to develop a hatred for writing and avoid anything to do with writing altogether. So why do students hate writing?
How am I supposed to figure out what the right answer is? Many students approach writing emotionally not understanding that a concrete or right way exists.
Insufficient groundwork manifests insecurity and frustration : Preparation should include a good base of Language Arts, especially basic grammar and spelling that are further strengthened as writing skills are developed. Some students fear they must get everything perfect on the first draft, and shut down because they do not know how to spell a word or compose various sentence structures effectively. A solid writing foundation focuses on the step-by-step process from brainstorming to outlining to composing the rough draft and writing the final copy. The Write Foundation teaches the writing process and structure, complemented by Language Arts basics, to develop healthy overall language usage with skillful writing.
No right answers : If there is more than one right answer, how am I supposed to figure out what the right answer is? Writing is tough for many students to wrap their heads around. Every other skill they learn has a right answer and a right way to do it. Many approach writing emotionally not understanding that a concrete or right way exists. Teaching writing structure for various types of essays and the writing process of brainstorm, outline, rough draft and final copy, gives your students the confidence needed to jump into any writing assignment, even advanced level essays. The Write Foundation provides the tools students need to make essay writing a concrete endeavor which produces confident writers, and in turn, better writers.
"Writing is too hard." For many students, writing requires too much extra effort. Reality check: any major breakthrough in brain development takes extra effort.
Students however, need to be mature enough to handle organizing abstract thinking, which happens when most are around 11, 12 or 13.
Students are often forced to write and rewrite and rewrite, which exasperates them even more when they are already insecure about what they are doing.
Many times, students react and shut down. Some throw their hands up and quit and some melt down, or they disassociate themselves and stop inputting effort. If you are experiencing Chernobyl with passive or aggressive behavior, find a way for your student to re-connect with writing by breaking it down into bite sized chunks, backing up or slowing down, pinpointing how to bring the essay together. Hold their hand until they shoo you away because their confidence is built.
When students are bored, teaching writing is a like trying to drive a car out of gas; you get nowhere.
Fear of failure. How in the world do I complete this assignment? Writing style? What is that? Am I being graded on everything? These questions and more swarm around in a teen's mind when they are overwhelmed. Teach them how to write using structure and the writing process. Yes, a variety of writing structures exists, but teach them enough about basic structures so they have something to fall back on when writing anything. The fear of failure fades when students have enough Language Arts basics, guidance for their writing creations, and are beginning to understand how to use writing structure and the writing process. Then they can get to the task at hand and write.
"I'm bored." Your homeschooler couldn't stand reading about it and now he has to write about it? When students are bored, teaching writing is a like trying to drive a car out of gas; you get nowhere.
For Mr. Boredom, let him select his topic within your specifications. A more engaging topic will hold his interest longer.
When teaching different writing styles, some subjects must be used which will not be your students' favorite, but avoid making them write about subjects they loathe. Teach them how to write with topics that interest them.
Break down the assignment into bite-sized pieces. When tackling an assignment, make the work sessions long enough to make progress, but not so long the brain is drained and shuts down.
Make sure your students are working on the correct level. If the assignment is too difficult, they will shut down and claim boredom. If the assignment is too easy, boredom can also be a challenge.
Build self-confidence by backing up and starting where your child can work successfully before diving into their first daunting essay. Mastering fundamentals alleviates writing roadblocks. Regardless of the roadblocks your homeschooler throws in the way of learning how to write, you can find a way to blast through when you identify them as you listen to your child's concerns. When you open your children's horizons by helping them to embrace writing, they gain a skill they will use their entire lives.
Questions or Comments?
Recent articles.
Correcting Run-on Sentences
How Does Skipping the Writing Process Affect your Writing?
Graduating Homeschooling
Is My Child Ready for Formal Writing?
Teaching Spelling
Evaluating Homeschool Writing Curriculums
How to Teach Essay Writing
Why Most Writing Curriculums Fail (and How to Make Sure your Homeschooler Doesn't!)
Top Five Reasons Students Hate to Write (and How You can Help!)
College Preparation for Homeschooled Students
H e is like a man building a house, who dug deep and laid the foundation on the rock. Luke 6:48

View, Print, and Practice the Sample Lessons
(We're here to help you teach!)
Now Available!
Free Reading Lists Get your copy today!
Have a struggling writer? Maybe he hates writing? Does your student just need to learn how to write? Long for teacher-friendly lesson plans you can quickly prepare and teach? Desire a writing curriculum your children will enjoy while learning creatively?
Complete Lesson Plans
Free Assessment Tests
Free Reading Lists
Organization for Writing
Checklists & Guidelines
Brainstorm & Outline Forms
Open doors to writing success!
Contact Rebecca . Rebecca Celsor will answer your questions regarding how to easily teach your child to write.
" The daily lessons grow and build my child in the process. The instruction is easy to understand. He likes that he feels like he is being instructed at his age level while helping him to 'catch' up. It has encouraged him. "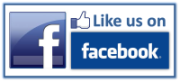 Course Selection Assistance
Suggested Age Levels for Homeschool Writing
Entry Level I - Prepare to Write
Entry Level II - Creating Sentences
Level 1 - Sentence to Paragraph
Level 2 - Paragraph
Level 3 - Essay
Free Curriculum Writing Samples
Example Teaching Videos
Online Grading Service
Writing Skills Reference Folder
How to Present a Lesson
Grading Writing
Key Points for Grading Writing
MindBenders®
Order Curriculum Packages
Order Worksheets Only
Refund/Return Policy
Selecting Home School Curriculum
Writing Preparation
Writing Development
High School and Beyond
Homeschool Co-ops
Homeschool How To
The Story Behind TWF
Why Another Writing Curriculum?
Copyright Information

He is like a man building a house, who dug deep and laid the foundation on the rock . Luke 6:48
Dedicated to equipping God's children with the ability to communicate His Truth to the world.
Teaching Tools
Curriculum Ordering
homeschool writing curriculum
home school writing samples
Mind Benders®
Online Grading
Copyright © 2021 TheWriteFoundation.org
web site design - evolvethebrand.com

NEW TO HOMESCHOOL?
HOMESCHOOL REVIEWS
FREE HOMESCHOOL GUIDES
LESSON IDEAS
BLACK HISTORY MONTH
WINTER LESSONS
59 The Hate U Give Lesson Plans: Teaching Resources for Book and Movie
The Hate U Give lesson plans for project based learning books about racism for kids, exploring Black Lives Matter movement, and critical consciousness studies and diversity discussions good for high school students (grades 9-12). Here are 59 The Hate You Give project ideas and activities using the novel and the movie for watch, read, write, and think unit plans.
THE HATE U GIVE LESSON PLANS: TEACHER RESOURCES AND STUDENT ACTIVITIES
Use these lesson plans for The Hate U Give pre reading activities, to create The Hate U Give student workbook, additions to your Black History month lessons, The Hate U Give writing assignments — all covering book summary activities, vocabulary, discussion questions, journal prompts and so many more engaging activities for these important topics!
What does the Hate U Give teach?
With The Hate U Give, students will learn about:
Race and Racism
Living multiple identities
Code-Switching
Gang culture
Police brutality
The Black Panther Party
Tupac Shakur
Black Lives Matter Movement
Importance of speaking up (or, consequences of not speaking up)
And SO MUCH MORE
Don't miss full list of The Hate U Give lesson plans and movie / book activities below! Keep scrolling!
There are a lot of discussion topics and lesson plans for The Hate U Give, so much that you could actually stretch it into an entire year of learning about race relations.
You can create The Hate U Give curriculum using our resources we've listed here using The Hate U Give teaching resources.
59 Creative Ways and Engaging Activities to Teach Hate U Give
Often, the most important learning takes place when we are pushed out of our comfort zones and tackle the tough topics … like in teaching The Hate U Give.
Sometimes learning isn't about fun crafts and awesome theme lessons and resources and light, funny reads.
Sometimes you have to go deeper into developing critical consciousness and a better understanding of bigger issues with our learning.
One way to do this and cover racism for kids is with project based learning like with The Hate U Give lesson plan.
We have the movie guide and The Hate U Give teaching guide, lessons learned, The Hate U Give worksheets, teaching guides for Race and Racism, Injustice, Activism, Living multiple identities, Code-Switching, Gang culture, Community and Family differences, T he Hate U Give life lessons and the question, "What does The Hate U Give teach you?"
What is The Hate U Give?
In 2018, it was made into a movie.
CLICK TO GET MORE BLACK HISTORY LEARNING RESOURCES
The Hate U Give Book Summary
One night, Starr and her friend Khalil (also African American) leave a party and are pulled over by a white police officer.
The officer ends up shooting Khalil and Starr is the only witness to it.
Starr and her family and friends then navigate the different experiences created by this tragedy.
There is also The Hate U Give audiobook , if you prefer that option, which is great for a The Hate You Give lesson plan.
(FYI: If you start a free Audible trial , you can get two free audio books right now!)
ALSO GOOD FOR DIVERSITY LESSONS FOR KIDS: 47 Wonder Activities and Lesson Plans Autism Awareness for Kids Kindness Lessons from Children's Books
The hate u give book review.
Here's what the School Library Journal had to say about the book:
After Starr and her childhood friend Khalil, both black, leave a party together, they are pulled over by a white police officer, who kills Khalil. The sole witness to the homicide, Starr must testify before a grand jury that will decide whether to indict the cop, and she's terrified, especially as emotions run high. By turns frightened, discouraged, enraged, and impassioned, Starr is authentically adolescent in her reactions. Inhabiting two vastly different spheres—her poor, predominantly black neighborhood, Garden Heights, where gangs are a fact of life, and her rich, mostly white private school—causes strain, and Thomas perceptively illustrates how the personal is political: Starr is disturbed by the racism of her white friend Hailey, who writes Khalil off as a drug dealer, and Starr's father is torn between his desire to support Garden Heights and his need to move his family to a safer environment.
The book was inspired by the Black Lives Matter movement and also Tupac Shakur.
Also, the book is a William C. Morris Award Winner, a National Book Award Longlist, a Printz Honor Book, a Coretta Scott King Honor Book, and also a #1 New York Times Bestseller.
Teaching The Hate You Give is a great addition to your studies!
Before Reading or Watching or Doing The Hate U Give Lesson Plans:
The Hate U Give covers mature content and the book is recommended for Grades 8/9 and up. If you're looking for stories about racism for kids, this is a great book. But, it does cover a range of difficult subject matter.
You know your children best, so use your judgment for age and maturity level.
What is the conflict in The Hate U Give?
For The Hate U Give activities, it's important to understand the conflicts (as there are multiple layers). The conflict in Hate U Give lies within the main character, Starr, as she tries to become brave enough to speak up for her friend, Khalil. The other major conflict is between the characters experiencing racism and brutality, especially from the police force.
The Hate U Give Movie
(KEEP SCROLLING!)
( The Hate U Give full movie is now available to watch online, too!)
I really love when you can read a book, then watch the movie, and compare and contrast for an additional learning activities.
The Hate U Give Movie Trailer
Before you use the movie for The Hate U Give lesson plans, you can check out the trailer for the movie .
The Hate U Give Cast
The Hate U Give movie main cast of characters include:
Amandla Stenberg as Starr Carter
Regina Hall as Lisa Carter (Starr's mother)
Russell Hornsby as Maverick "Big Mav" Carter (Starr's father)
KJ Apa as Chris (Starr's boyfriend)
Algee Smith as Khalil (Starr's childhood best friend)
Lamar Johnson as Seven Carter (Starr's half-brother)
TJ Wright as Sekani (Starr's younger brother)
Sabrina Carpenter as Hailey (Starr's friend)
Megan Lawless as Maya (Starr's friend)
Dominique Fishback as King (a gangster)
(Rapper) Common as Carlos (Starr's uncle and a police officer)
Issa Rae as April Ofrah, an activist
Here are some ways that you can incorporate The Hate You Give lesson plans for the book and/or the movie into your learning…
These make great anti racism resources for teachers, homeschoolers, parents, and more!
PIN TO SAVE
59 Ways to Incorporate The Hate U Give Lesson Plans for the Book and Movie Into Learning for Class
The hate u give book and movie companion lessons, worksheets, and activities for the hate you give.
Like I mentioned earlier, this isn't going to be a warm and fuzzy theme lesson. However, that shouldn't make you shy away from these kinds of topics with your older kids. It's so important to open a dialogue on different issues, even if they make you (or the kids) uncomfortable!
Read the book and then watch the movie
Learn more about the book's author, Angie Thomas
Review a summary of the book
Get Hate U Give discussion questions (The Hate U Give chapter questions pdf) / The Hate You Give teachers guide
Read an interview with the author about the book
Review the literary elements of the book
Get a synopsis of all the characters
Watch an animated synopsis video of the book
Get a glossary of terms for the book
Review and discuss some themes covered in the book
Review and discuss important quotes from the book
Understand the symbols, allegory, and motifs of the book
Do The Hate U Give Unit plan and discuss metaphors and similes from the book
Talk about the irony in the book
Review the imagery in the book
Grab some essay questions (and answers) for book
Black Lives Matter Lessons for Kids
Learn more about the Black Lives Matter movement
Watch a TED talk video with the founders of Black Lives Matter [VIDEO]
Watch the video, Black Lives Matter, explained [VIDEO]
Understand more about police brutality and black lives matter
Complete a lesson on Black Lives Matter
Get Black Lives Matter resources for all different age levels
Code-Switching Lessons
Read about Code-Switching
Watch a video discussion on Code-Switching [VIDEO]
Watch a TEDx video, The Cost of Code-Switching [VIDEO]
Complete a lesson on Code-Switching
Get another comprehensive lesson on Code-Switching (Grades 3-6)
Do a lesson plan / Awareness Activity: Exploring Languages and multicultural differences
Multiculturalism, Diversity, Racism, and Race Relations
Learn how to talk about race relations with a class or group
Complete a lesson on race and racism
Do the activity, Circles of My Multicultural Self
Complete some Diversity Awareness Quizzes
Learn about The History of Other Hate Symbols
Complete a Prejudice Activity
Get a lesson plan on the history of race relations in the United States
LESSONS: Family, Family Traditions, and Ancestry
Complete a lesson plan on family and friendship in quilts
Reflect on your own individual background and culture
LESSONS: Activism for Kids
Complete a lesson plan on Defining Activism
Get The Power to Change the World: A Teaching Unit on Student Activism in History and Today
Watch three videos on BULLYING & BIAS RIGHTS & ACTIVISM
Complete a lesson plan on Resistance 101: A Lesson on Social Justice Activists and Strategies
Get a Youth's Activist Toolkit
Complete a lesson plan on The Rise of Community Activism
Learn how to get teens involved in making a difference
Read 5 Ways To Inspire Teenagers To Take A Step Towards Community Service
Get 50 Community Service Ideas for Teens
Tupac Shukar and THUGLIFE
The author of Hate U Give was inspired by Tupac Shukar and THUGLIFE, so incorporating some information on the musician and his philosophies into these lesson plans is imperative.
However, be aware that there may be some language with the readings, music, and videos (which, personally, I think is another door to open for discussion, no matter how you feel about it).
Read, Here's How Tupac Inspired The Hate U Give
Learn more about Tupac's life
Watch Tupac explain THUGLIFE (WARNING: Language) [VIDEO]
Read, 8 Ways Tupac Shakur Changed the World
Read the poem by Tupac and do a lesson on The Rose That Grew From Concrete (The Rose That Grew From Concrete worksheet download pdf
Clearly there are many, many more examples of ways you can incorporate the lessons and topics from book and movie into your learning.
However, these are a good starting place that will allow you to pick and choose some of the things you want to cover more deeply.
READ THIS NEXT: BLACK HISTORY MONTH LESSON PLANS
Let us know which The Hate U Give lesson plans you add to your learning!
Starting home school check out our how to homeschool guide.
About The Author
Leave a reply cancel reply.
Your email address will not be published. Required fields are marked *
#1 BESTSELLER IN 4 EDUCATION CATEGORIES!
WE'RE A TOP 15 HOMESCHOOL WEBSITE!

Top 10 Reasons Why College Students Hate Writing Essays
If you hate writing essays, you're not alone. Essays are usually time-consuming, dull, and tiresome to write. That's why I used to ask my dorm neighbor to write them for me instead of spending nights trying to put some wise words on a page. Not all of us are born talented writers, and some of us won't even need strong writing skills in the future. In this article, I decided to dig deep to understand what makes us, students, hate writing essays.
Many students try to avoid writing tasks at all costs and don't like to write essays and other assignments. Some even decide to buy essays online instead writing them by themselves.
Quite often, the reason is that writing can take a lot of time, and students are too overloaded to be able to allocate some time to create a comprehensive college essay.
Students are used to consuming content, switching between tasks, and communicating at an increasingly high pace. Writing and researching require them to be able to focus on the task in hand, which can be challenging by itself.
Given that academic writing is demanding and time-consuming, there's no surprise that so few high school students are ready for college. In 2019, as much as 41% of students who took the ACT were unable to write at a college level.
Proper writing is almost impossible to imagine without proper reading, and this is another area of struggle for many students. According to statistics, only 29% of 8th graders demonstrate proficiency in reading. Obviously, most students come to college unprepared for the writing tasks they will need to deal with. This isn't, however, the only reason why students hate writing papers. If you're a student who's wondering why you hate writing essays, you're not alone.
Why Students Hate to Write College Essays
Students don't feel that writing is necessary.
Perhaps, one of the most common reasons why students don't like and don't want to write is that they don't understand how they can benefit from writing. They don't feel that they need to write essays, and they don't think that this experience will be useful for their future careers.
Of course, writing essays is a great task for students who are majoring in English. Other students, however, might find essay writing irrelevant, and it's hard to blame them for it. There are many professions that don't require writing skills. For instance, those who study business, mathematics, computer science, or other technical disciplines, won't need writing in their careers.
Writing Feels Uncomfortable
Many students also hate writing because it makes them feel uncomfortable. Usually, this happens because students are unprepared and unconfident. One of the main reasons why students are unprepared is that high schools simply fail at teaching students the necessary skills. However, students may also need to practice more.
Topics of Essays Don't Feel Relevant
It's hard to invest your effort if you're not actually interested in what you do. Quite often, students are unmotivated because the topics of their essays are not interesting to them. This problem is caused by both students who don't want to broaden their knowledge and by educators who fail to adjust assignments to the student's real-life needs and interests.
Editing Takes a Lot of Time
Quite often, students forget that the writing process involves writing more than one draft. To get a good result, students need to edit their drafts, polishing their grammar, and improving the sentence structure. Proofreading and editing can be very time-consuming, so students also need to plan the writing process properly.
Not only do you need to polish your papers, but you may also need to make changes to your essays because of your instructor. Instructors often demand revisions so students should always take into account the editing process when planning their writing process.
There's No Right Answer
Quite often, essay writing implies that an author should provide an answer to a certain question. Sometimes, it can be quite an easy task because some answers can be obvious. What's even more important is that some questions can only have one possible answer.
When students cannot choose the right answer from among many options, writing an essay can be extremely challenging. In this case, one of the most effective approaches is to evaluate all answers from different perspectives and to clarify the task by talking to the instructor.
Writing Feels Boring
As I've already mentioned above, writing can be boring for students because of irrelevant topics. Therefore, one of the best ways to fix this problem is to assign essays on topics that are interesting and actually useful for students.
Besides, the writing process can be boring when students are not used to using the right style. In this case, if students want writing to be less boring, they can simply practice more. This way, writing will feel completely natural, and students will be able to dedicate more of their attention to creativity.
Writing is Subjective
When you need to provide an answer to a question or to come up with a persuasive argument, one of the main challenges is to make your writing resonate with the audience. Quite often, essay writing is very subjective. Besides, your only audience might be your teacher. To make sure that your essay will be appreciated, you should clarify all the details of the assignment before writing. You may also talk to your teacher to better understand their opinion on the subject.
Fear of Failure
Students also don't like to write essays because they simply don't want to fail. Making an essay perfect in terms of grammar isn't the only challenge students face. College essays also require students to choose the right structure and the right style.
On the one hand, educators should teach students everything they need to know to create good essays. On the other hand, students shouldn't hesitate to ask questions. When you know exactly what is expected from you, it becomes much easier to fulfill the requirements and to deliver a decent essay.
The Lack of Time
Last but not least, many students hate writing papers because they simply don't have enough time. Writing and editing can take a lot of time, and college students are often overwhelmed with writing assignments. Of course, this problem should be solved by educators. They should be realistic about students' capabilities and keep in mind that many students have part-time jobs or need to take care of their families.
Students, however, can also tackle this problem by properly managing their time and planning the writing process. I think that instructors should always keep in mind that writing may take more time than you expect and don't start to work on your essays when you have little time left before the deadline.
Some Students Have Poor Grammar Skills
As we've already mentioned above, many students go to college unprepared. Their grammar skills are not developed enough to enable students to produce high-quality essays. Not only is it a problem by itself, but it also discourages students from writing their essays because nobody likes to look stupid.
Quite often, even students who have decent writing skills feel so insecure that they don't even want to try. Obviously, colleges need to teach students high standards of writing. Educators, however, should explain that the learning process is impossible without mistakes so that students won't be afraid to give their best shot.
Students hate writing essays for different reasons. There are many issues that should be solved by educators. For example, they should consider students' interests and professional needs when creating assignments. Moreover, not all students will need writing in the future so there's no surprise that they don't want to waste their time on such tasks.
Writing can also be quite difficult. In this case, practicing can help. Besides, we recommend that students put more effort into effective time-management and communication so that they will know exactly what to do and won't stress out because of the lack of time.
Join the discussion Cancel reply
Name or nickname *
Save my name (nickname) and email in this browser for the next time I comment.
I'd like comment on the lack of time issue. Many adults are going back to school for various reasons, especially with covid costing jobs. So, instead of a young 20 year old trying to write essays when they have a part time job or are helping to care for family, we have married parents with full time jobs and 3 or 4 kids at home. I am glad there are a few schools who understand this, but many don't try very hard to accommodate students in their 30s and 40s. I have a teenager, a 2nd grader, and a preschooler at home and I work 40 hours a week. I also home school my teen. Time is definitely an issue.
Further reading
Best essay writing services on reddit in 2022.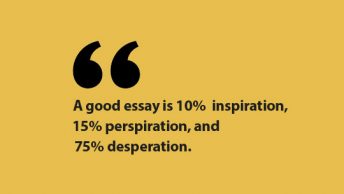 How to Start an Essay With a Quote?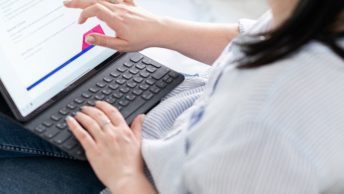 How to Make a Cover Page for an Essay?
6 Methods to Get over Your Assignment Fear:
Most of the students are afraid of making class assignments. It is very common these days. Many of them really hate writing assignments. It's a very familiar issue whether it is school students or college students.
The phrase "hate" doesn't suit well in this case. If you are one of these people having phobias with assignments, have you ever wondered what the real reason is? Actually, you lack your preparation in any particular topic of your assignment. Or maybe you lack your motivation to work hard. It's very important to understand these reasons behind your fear.
Why do students get afraid of completing class assignments?
There are multiple reasons for students hating the idea of class assignments. Perhaps they don't have enough experience with the making process of an assignment. Maybe they cannot come up with interesting topics.Maybe the topics suggested by the teachers fail to attract their interest. There could be endless reasons like that.
You have to realize the reason on your own. These personal confusions have to be cleared first. But what could be the solutions? You must be facing difficulties in coping up with the fear.  Here you go:
What could be the possible reasons?
Some of the most common factors are mentioned below:
As I said before, many students lack the proper knowledge of the very topic. They do not get proper guidance either.
If you do not have enough interest towards the subjects, you lack the motivation. Why does a student lack interest in a subject? The teaching process might be boring and ineffective.
It is one of the most serious reasons behind the phobia of class assignments.  This lead a learner to experience permanent disease called ergophobia.
Whatever be the reason, you must be wondering how to get rid of that? How to cope up with the fear of making assignments? Here are some solutions listed below:
How to overcome the fear of assignments?
Try to change the mindset:
This is what I did to overcome the exam phobia during my bachelor's. Class tests or exams are hectic situations which automatically disturb the students. They don't feel comfortable and thus feel panic stricken. During the exam, they have to force themselves to study. Same goes with the concept of class assignments.
As a result, a student forgets the important lessons at the time of writing the paper. Poor assignments lead to having poor grades. The outcomes of the class assignments usually scare maximum learners.
The reason behind such mindset could be the habit of delaying works. Do you keep all the chapters untouched until the exam dates arrive? You do not study or practice regularly. Therefore you have to be in a rush during the exam time. You have to change your habit first.
According to me, it's the most effective way to change your mindset. If you love and enjoy what you do, you finish everything on time. If the assignment papers excite you, you will complete all sessions. You must focus on what you are afraid of. You have to understand this subject; you have to love these topics.
Try to improvise new ideas so that this subject becomes interesting. Eliminate your fears of pass and fail from your mind. Imagine this is just an experiment. Take challenge as a fun experience. Treat all theseassignmentsin this way. You would be able to get rid of fear. Do it for the sake of knowledge, for the sake of discovering anything new.  Being successful has never been possible without loving what you do.
Working on completing assignments as quick as possible:
"Am I prepared enough for assignment?"  – This fear is responsible for all nervousness. This often pops up in mind as the result of a bad preparation. You must have prepared in a rush. That's why most of the students do. You must start working on the project on an early note.  So that you have enough time left to review all the parts. It will save you from making silly mistakes. Double checking is always preferred when it comes to class assignments.
Find out proper information and materials:
The old days had gone when people used to roam around book markets. It's quiet natural that you need lots of information while doing assignments. But stop searching only in the pages of books. These days there is the internet support.
You must do thorough research before writing the contents. Try to find out some new information which has been never used before. Stop repeating the same old facts. These old and repeated facts always make your projects boring.
Try to evaluate possible outcomes:
From the very beginning, you must guess the outcomes of your work. Try to evaluate your every step. Try to analyze a right approach. Is this information is proper or not? Arethese steps will be enough to score high? You must evaluate every part of your assignment on your own. These little canalizations would help in long term goals. Not only in case of class assignments, must you follow it throughout your life too.
Take whole process as a commitment:
You have to commit yourself fully to assignment. You have to focus completely till the project ends. Otherwise, you would get distracted easily.
Hopefully, these simple yet useful tips help you gaining success. You can even check "5 methods to make English assignment the best in class" to get further tips.
Submit Homework
Have your assignments done by seasoned writers. 24/7
Contact us:
+1 (213) 221-0069
[email protected]

If you Hate Writing Papers or Essays, Here's what to Do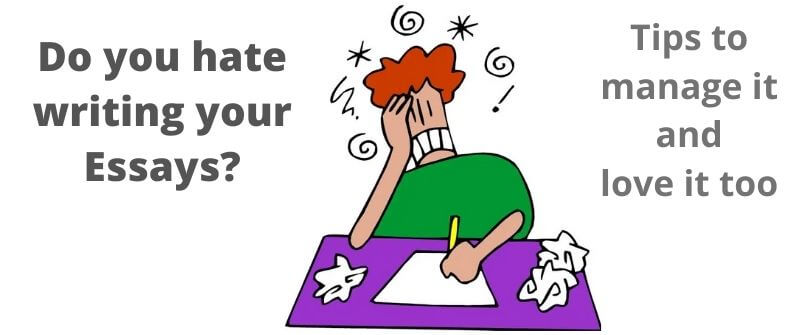 Hate Writing Papers or Essays
It is very common for students to hate writing papers and even avoid writing college essays. Some students perceive writing as a laborious task that takes a lot of time to complete.
For a student to write a complete paper, they must first understand the various components of writing, making the whole process difficult.
I have been there when I was a student. I used to hate writing essays. However, I am now a seasoned writer and do offer academic writing services here at Grade Bees, which you can hire if you need it. However, I will teach you how to handle the problem and practice what I did to become a good writer.
We can Write your Papers! No Plagiarism
Get that A on your next essay assignment without the hassles. Any topic or subject. 100% Plagiarism-Free Essays.
What to do if you Hate Writing College Papers
As noted, some students hate writing papers because of the process and the time used to complete them. Since writing papers is inevitable for students, there are some things you can do if you hate writing papers.
If you hate writing papers or college essays, you can hire writers to do it. The other best approach is to plan your work, write informally, try using pen and paper first, creating your own deadlines, and avoid distractions that take you away.
1. Use Informal Language
One of the things you can do if you hate writing papers is to use informal language. What this means is that you should write the same way you talk. Do not try forcing yourself to write using a formal communication style that you are not used to.
This will make you hate the writing process even more. Once you are done with putting words into a page, you can formalize the language as you proofread and edit your paper.
Another tip is to record yourself talking about the contents of your paper and then write a transcript based on what you have said.
2. Start writing with a Pen and Paper
Another thing you can do if you hate writing papers is to start with pen and paper. You can write your work on paper and later type what you have written by hand.
The good thing about starting with pen and paper is that it allows your thoughts to flow freely.
This is because writing using a computer makes the process feel official hence creating a tense atmosphere. You will feel at ease when using pen and paper.
3. Create your own Deadlines
You can also create an artificial deadline if you hate writing papers. There is a tendency for students to procrastinate until the due date reaches.
It is best to create artificial deadlines by which you will be tackling your paper in parts. You can set a timer whereby you will have to complete a paragraph or a subtopic within the allocated time.
When the designated time is over, you can give yourself a break and continue later. Try to write something even when it is not perfect.
4. Plan in Advance
Planning in advance can also help if you hate writing papers. For example, if you are required to come up with a formal paper, it is best to create an outline before you write.
Just imagine staring at a blank screen that you will have to populate with, let's say, 5 pages of content.
5. Create an outline
Creating a comprehensive outline for the different sections of your paper will help you know exactly what to do and what will follow next. Let the outline be your starting point.
6. Avoid social media
Another thing you can do if you hate writing papers is getting rid of anything that distracts you, especially social media and the internet.
While the internet is a valuable source of research for papers, it can also divide your attention. When writing, stick to the internet sources that provide content for your paper and avoid wandering into other websites.
It is also important to avoid visiting social media sites such as Facebook, Twitter, YouTube, or Instagram while writing your papers. Also, silence your phone to avoid further distractions.
7. Start with the End in Mind
Finally, do not start at the beginning if you hate writing papers. Though your paper should be structured in such a way that it begins with an introduction, followed by body paragraphs, and finally a conclusion, there is no rule that you should begin with an introduction while writing.
You can start with the body paragraphs followed by an introduction. However, do not start with a conclusion.

Ghostwriting Service for College Research Papers and Essays
Why Students Hate Writing Papers and Essays
When a student says that 'I hate writing,' he or she means that they are not motivated and are negative about the writing process . Well, there are several reasons why students hate writing essays. Let us explore each of these in detail.
Writing Papers is uncomfortable
One of the reasons is that students may feel uncomfortable while writing. The writing process that includes reading, researching, typing, creating citations and references, formatting, editing, and proofreading can be taxing to students.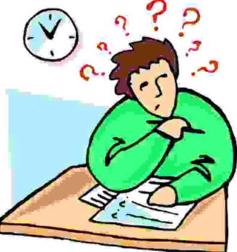 Students who lack the proper writing skills will find the process uncomfortable and therefore hate it.
The second reason why students hate writing essays is that they lack proper spelling and grammar skills.
Students' writing skills are put to test when they are instructed to write essays and they may be afraid to look bad if they possess weak spelling and grammar skills.
They are afraid to look stupid thus the reason they may hate writing essays.
However, the good thing is that writing programs such as MS word and online editing platforms such as Grammarly can help students correct their spelling and grammar.
Do not see the Purpose of writing papers
Another reason why students hate writing essays is that they do not see the need to write. This especially applies to students who are pursuing technical subjects such as mathematics, chemistry, and so on.
They perceive writing as irrelevant to their career paths. Students pursuing subjects that require writing essays may end up loving writing.
However, those dealing with statistics, data, or numbers may find writing unnecessary and therefore decide that they hate it.
Some topics are irrelevant
Another reason why students hate writing essays is that some essay topics may feel irrelevant. Most essay topics given to students may be boring and completely irrelevant to students' day to day lives. Again, those topics may deviate from the topics or issues that students love and can relate to.
Students view writing as Subjective
Students hate writing essays because it is subjective. There are no right or wrong answers. Students have to present arguments and support them in writing.
It is up to the instructor to decide which paper presents the best argument. Finally, the editing and revising process is boring and repetitious. This attitude of viewing writing as a subjective task makes students hate writing essays.
Why I Hate Writing College Essays
One of the reasons why I hate writing papers is that I have a hard time starting the whole writing process. This especially applies to papers that are long or they require a lot of background information and content.
This is very overwhelming. When it comes to actual writing, I find it difficult to organize my thoughts and utilize writing mechanisms. In fact, I prefer to use legal ghostwriting services , which in reality leaves me with more time to do my chores.
A good paper should be organized in such a way that the reader understands what the writer is trying to communicate. Organizing a paper to appeal to the reader is difficult hence the reason why I hate writing papers.
Another reason why I hate writing papers is finding the most appropriate words to express myself. This is a slow process that requires much thought and practice.
At times, I may be stuck trying to find the right words or phrases to communicate my thoughts. This brings in the issue of developing ideas. I find ideation to be a very difficult process.
At the same time, keeping track of those ideas is a struggle. I might forget some ideas while writing. I realized that the best remedy to that is to create an outline of the different ideas to avoid forgetting them.
How to Love Writing College Essays
Now that we have discussed what to do if you hate writing papers, let us explore how to love writing papers. As noted, writing papers is inevitable for students because writing papers is part of the curriculum. The following are some strategies you can utilize to help you love writing papers.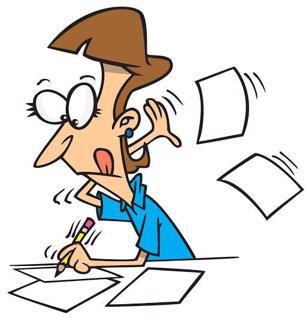 One of the strategies to help you love writing papers is to ensure that you do not worry about other things during the writing process.
When you begin writing, it is imperative to clear your mind and focus on your writing objectives and goals.
To achieve this, you should sit silently and meditate about the paper for a few minutes. Ensure that whatever you think about and do is centered on the topic at hand.
The next strategy you can utilize to help you love writing papers is to discover the style of writing you love and the topics that interest you.
However, the topics administered to write about may not be in line with the topics you love. In such cases, you should stick to the writing style you love.
If, for instance, your instructor has given you several topics to choose from, select the topic containing the areas and genres you love.
Various writing formats are used in writing papers. Select the format you are most comfortable with and one that you love to avoid boredom. You can learn how to select research topics and know how to pick the one that interests you and has content.
Another method to help you love writing papers is to come up with a reward system when you achieve your writing goals. For example, if you are required to submit a 10-page paper within a week, you can decide to divide the task as per the deadline.
You can decide to write 2 pages every day. If you achieve the goal of writing the two pages, reward yourself. The reward does not have to be something big.
It can be, for example, taking a walk, laying down, taking your favorite snack or drink, and so on. By doing so, you will subconsciously connect writing with something you look forward to and love.
The next strategy you can use to help you love writing papers is to put on the music of your choice while writing. This especially applies to students who prefer some background music while performing other tasks.
Your favorite music can help put you in the correct mindset and even act as an inspiration to your thought process. However, you should avoid loud or distracting music.
To sum up, it is undeniable that writing papers and essays are sometimes a pain in the ass for some students. Writing essays presents a job that requires writing competencies and skills.
Because of this, students tend to have and even avoid the writing process. Since writing is inevitable for students, it is important to embrace it and find ways to love it. If you still cannot like it, think of ways to escape doing your homework and still manage to ear the grade.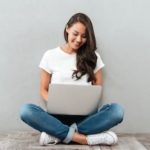 Jessica Kasen is experienced in academic writing and academic assistance. She is well versed in academia and has a master's degree in education. Kasen consults with us in helping students improve their grades. She also oversights the quality of work done by our writers.
Related posts
Is Using Chegg considered Cheating
Is using Chegg Cheating? How to not get Caught Cheating 2021
Does Canva detect Cheating
Can Canvas Detect Cheating? Switching Tabs, IP or Copy Paste
Proctor Cheating: How students Cheat it and prevention Tips
5 Reasons Why Students Hate Assignments and How to Deal with Them:
You are no different from any students of the world and yes I know how you hate writing assignments above all. As if regular homework was not enough to kill you from inside; now these assignments are building forces against your peaceful life. But you dare not avoid them. The marks are connected with grading system of some educational system. Your case may be different but that still doesn't open up any space for you to experiment on this matter. Students have some common reasons working behind their huge dislike over assignment writing.
Not just boring but pointless too:
You have to admit this point. Some assignments are just boring. The pointless exercises will just squeeze out your natural enthusiasm. This way you have to rely on things like copying notes or just search internet sources. There will be lesser chance to actually grab what that lesson is meant for. It will kill the interest above all.
Stress level reaching danger-zone:
Your assignments have deadline. You just have to do it before that time. You know what does it mean? Yes, stress. The continuous pressure on your head created by homework is going to steal away your rest. But assignment is one level higher. To finish it before time or on time you may also have to skip some sleep time. There you go, stress level at maximum!
Hard to find appropriate notes:
Yeah I know teachers will explain stuff at classes but not all of it. Nothing is ever so easy. They will try to make you find it out yourself. You know already how hard that work is. So another point added to the stress level. There is one other thing. Some assignments have problems that are tricky. You will need to use a lot more concentration to break the ice. What does it actually mean and what you thought it to be may differ!
I did never hear of a student who uses their free time to study or rather doing assignments. Come on, there are lots of lots of fun things to do like, reading your favorite mystery novel, watching anime episodes, playing video games or even becoming more social on social networks. So basically when you have important assignments and homework obviously you will have zero time to call your own. You just have to sit on your desk and become more stressed.
Did you really learn something?
As I said before as this task of writing assignments and doing homework is way more boring than anything in life so students find sideways to finish it. Common examples show copying from each other and worst copying using internet. This is what tells one simple thing and that my friend is you didn't learn a single thing. Students need to have time and interest to learn naturally. Forcing assignment will hamper that flow. They will definitely try to copy paste things when they will have no energy or enthusiasm at all! These reasons are important to know for why students hate doing assignments. But not liking it will not stop you from doing it. You have to complete home-tasks assigned to you. So generally you will have to look for things on how to deal with those reasons and do assignments without worries.
Some useful assignments can make your day:
Not all assignments are useless. You will have to deal with some that are very useful and will be needed in future also. My advice is to concentrate on those assignments. You can start by:
Reading your class notes can bring out some ideas on things asked to you.
Take professional help. You may consider taking the guidance from private tutors.
If you have an internet access, then be free to take assignment support from experienced teachers. The good news is that those notes won't be copied as they will be personally made for you.
Try out some books other than just your text books. You can search internet on valuable sources or go to libraries for help.
Time management can help you release stress:
Before you become a walking zombie try to manage your time after school. If you seriously consider this matter then it will be very easy to do homework, assignment and also take some rest in between. I used to spend one or two hours max for taking naps after school. Yes it is possible. The most important thing is to never leave any task for later. Start on assignments the moment you get your hands on it. You can always find out on How to make perfect environment to deal with assignment? That way you will succeed in creating a positive mood for doing it.
Professional guidance for better solutions:
If anyone really wants to learn something from assignments then getting professional help is necessary. Online sources are very useful these days. They will show you correct ways to handle them and also provide answers that you were trying so hard to find. The authentication is guaranteed so marks are guaranteed too! Read them and learn very easily as you will have enough time before submission date.
Break time to call your own:
You can manage some break time in between your assignment and homework plan. You should actually divide your schedule and include few break times. This way anyone can concentrate far better and have some time forthem too. Do things what is favorite of yours in that time period but remember to set an alarm when you sit for your assignment once again! Be ready to feel the change in mood after that. "Do it now, sometimes later becomes never."
Homework Blues?
Get expert help with homework for all subjects.
N Plagiarism-free work
N Honest Pricing
N Money-back guarantee
Related Articles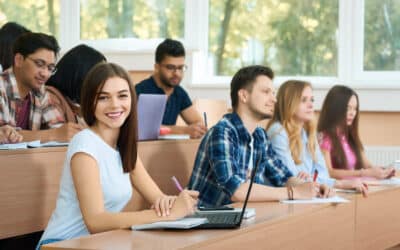 How to Find the Right Assignment Help Tutors in Canada?
Sep 15, 2022 | Assignment Help
How to Choose the Right Assignment Help Company in the USA?
Step-by-Step Assignment Help Solution from My Homework Help
Jul 20, 2022 | Assignment Help

Why It's Okay to Hate Your Writing
by Sarah Gribble | 0 comments
I'm in the middle of writing my latest novel and I hate my writing. Loathe it, in fact. I don't want to come back to it on a daily basis. At this point, I'd rather just abandon the project or start over from scratch.
Have you ever felt this way?
I'm betting you have.
And I'm here to tell you that's okay!
All writers hate their work
If you're feeling like throwing those pages into a deep well, hold up.
All writers hate their work at some point. You can hate it when you're a novice and you can hate it when you're experienced. There are different reasons for both, and sometimes it's not just that you're having a bad day.
If you're a novice who hates your work…
When you're just starting out, there's this gap between what you're producing and what you want to produce. You'll look at your work and think you're just awful and you don't come anywhere near the quality of writing put out by the authors you love.
You think, I hate my writing. You'll be tempted to give up. You'll think you'll never get better.
Ira Glass has an amazing quote about this part of your creative career:
"For the first couple years you make stuff, it's just not that good. It's trying to be good, it has potential, but it's not. But your taste, the thing that got you into the game, is still killer. And your taste is why your work disappoints you. A lot of people never get past this phase; they quit."
If you're at this point in your career and that's why you hate your work, know this: You're enough of a writer  right now to recognize good work. And that means there's hope. That means you can improve.
Realize that most writers take years to become decent at telling a story. Forgive yourself for what you perceive as "failing" and keep trying. You will improve.
If you're an experienced writer who hates your work…
Take a breath. It's completely normal to want to trash your stories. Right now, I would love nothing more than to nuke my book. It's a good thing it's not printed or those pages would be burning in my fire pit while I celebrate the death of all my characters and my horrible writing.
The thing is this happens to me every time I write a book. And most times when I'm working on a longer short story.
I've discovered there are a few reasons this might be happening:
I'm tired. I've been trying to race through this current book quicker than I normally write. It's exhausting and frustrating and sometimes makes me want to cry. I keep doing it though because I understand the value of finishing.
Self-doubt is rearing its ugly head and I'm letting it take over. Which is a huge no-no. If this is you, eat some ice cream and wallow in self-pity for a day and then get back to writing. Again,  finishing is the important part.
Something's wrong
Something's not working and my subconscious knows it. This is where I fear I'm at right now and I just can't put my finger on the problem. Since I'm on my first draft though, I'll keep chugging along and try to keep the stakes as high as I can. Then I'll worry about structure in the second draft.
I'm bored. If you've planned a novel to any extent, you already know how it ends and what happens next. You already know the story. Why would you want to slog through it again? Answer: Because it's not written until it's actually written .
Most of the time these feelings are temporary. So skip the bonfire and keep adding words. You'll eventually have a day where you'll swear you're a genius.
Hating your work isn't a bad thing
When I first started writing I loved everything I wrote. I didn't edit (other than for typos) because I thought the story came out of me perfectly.
Oh, how ridiculous I was.
I got rejection after rejection. My friends and family would smile and say, "Sure, I like it," even though they didn't. My ego ruled. And my writing suffered.
A little hate for your work can be healthy. It causes you to pay attention, to analyze, and to stay humble enough to realize you need more than one draft (or three . . . or twenty). It causes you to strive to be better.
And it makes the days you don't hate it that much sweeter.
I'm just going to say it: You might never love your work.
You might be proud of your success, be happy to be published, be motivated to write another story. And you might still hate everything you've ever produced.
(Pro tip: Don't re-read your stories after their published. Just celebrate the fact that they are indeed published.)
Hating your work is fine. It doesn't mean you're an awful writer. It doesn't mean you quit. Someone else will like your work. Be proud that you didn't give up and you  finished .
Do you ever hate your writing? What do you do when that happens? Let me know in the comments !
Today, I want you to think of something you hate. Spiders, the cold, vegetables, people who record concerts on their phones (my personal favorite hate), whatever you like. Think about how much you hate it.
Now flip those feelings and take fifteen minutes to write about what you hate from the point of view of a character who loves it more than anything else in the world.
Share your writing in the comments and don't forget to comment on your fellow writers' work!
Sarah Gribble
Sarah Gribble is the author of dozens of short stories that explore uncomfortable situations, basic fears, and the general awe and fascination of the unknown. She just released Surviving Death , her first novel, and is currently working on her next book.
Follow her on Instagram or join her email list for free scares.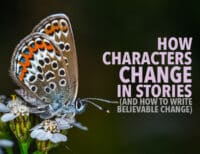 Join over 450,000 readers who are saying YES to practice. You'll also get a free copy of our eBook 14 Prompts :
Instagram Facebook Twitter Pinterest
Are You Ready to Become a Writer?
Enter your email to get our free 10-step guide to becoming a writer.
You've got it! Just us where to send your guide.
You've got it just us where to send your book..
Enter your first name and email to get our free book, 14 Prompts.

Calvin and Hobbes
Calvin and hobbes writing assignments - by bill watterson for february 11, 1993, february 10, 1993.

February 12, 1993
Transcript:.
Calvin: I used to hate writing assignments, but now I enjoy them. I realized that the purpose of writing is to inflate weak ideas, obscure poor reasoning, and inhibit clarity. With a little practice, writing can be an intimidating and impenetrable fog! Want to see my book report? Hobbes: "The dynamics of interbeing and monological imperatives in Dick and Jane: a study in psychic transrelational gender modes." Calvin: Academia, here I come!
Explore Calvin and Hobbes
Celebrate Valentine's Day with Calvin and Hobbes
The gocomics team.
February 07, 2019
Calvin's Winter Olympics
January 17, 2018
10 Comments
Featured comment.
Dragongirl55 over 1 year ago
I love that unlike many 'underachiever' characters, Calvin is actually really smart. He uses words most adults don't know, he can remember facts that interest him, and such as here, he shows off how smart he can really be. But then he's marked off as a 'bad student,' because his learning style just goes against the school system, and he acts out as a result. I'd also bet money that he has some form of ADHD.
More From Calvin and Hobbes
Personal Branding
Online Business
Digital Marketing
Social Media Trends
Search Engine Optimization
Business People
All Cryptocurrencies
Expand Your Career Potential
Financing & Investing
Law & Order
Software & Web Development
App & Product Reviews
Gaming Industry Trends
Mobile Technologies
Vehicles & Driving
Life in Washington State
Hacks for Living a Happy Life
Stay Healthy & Be Active
Home, Garden & Tools
Education & Personal Growth
Pets & Animals
Adventure Is Calling
Travel Tips & Hacks
Extraordinary & Unique Places
Middle East
Watch a Movie
Inspiring Celebrities
Incredible Fashion
Beauty Trends
SIMPLY DELICIOUS
COOL STUFF & THINGS
Laugh Every Morning
Beautiful Photography
Collection of Illustrations
Inspirational Tattoo Art
Brilliant Design Ideas
Unique Handmade Arts & Crafts
Artist Interviews
I love Bullet Journaling
The Truth About College Assignments: Why So Many Students Hate Writing
Essays, research papers, case studies, reports, reviews, annotations, theses — the amount of writing students have to do in college can be overwhelming.
The consistent pressure for coming up with original and fresh ideas is one of the key points why some undergraduates develop an aversion to creative assignments already during their first year at school. Other factors contribute to that loathing. We've covered the top eight reasons why so many young people tend to avoid writing.
Lack of a solid writing foundation
Writing is a complex intellectual activity that includes various cognitive processes, such as efficient information assessment, strong reading comprehension , analytical and reasoning skills.
Those proficiencies, together with wide-ranging vocabulary, are the groundwork for becoming a good writer. Yet, many young scholars feel discouraged when working on college assignments simply because they don't have sufficient competence in those areas.
Poor grammar, spelling, and syntax
Some people believe that to deliver a good story, and one has to be a grammar nerd or Spelling Bee genius. Though nothing could be further from the truth, such students feel frustrated and reluctant even to attempt to share their ideas.
Even if they do, they tend to shut down once they get to the point where they don't know the correct spelling of a word, doubt which grammatical construction to use, or struggle to shape their thoughts into various sentence structures. They are so embarrassed by their possible flows, and they fail to see this as the opportunity to learn and enhance their skills.
Getting to grips with the task
Ask any writer, "What is the most difficult part of the writing process?" and they are likely to answer that it is actually to get the ball rolling. And for students, one of the major stumbling blocks would be understanding what the paper is supposed to be about.
Even though there is an essay prompt to fall back to, it's not always easy to find something to write about or grasp how you're expected to address the given topic. If you can't work it out on your own, don't be afraid to ask for clarification. Talk to your group mates or email your instructor to get an idea of how you should approach the assignment.
Composing a high-quality paper is a tedious job
Students often complain that writing assignments take too much time and effort. Creating an impeccable piece is a complex process that includes thoughtful planning, drafting, revising, and proofreading.
That alone is a heavy burden to place upon an inexperienced writer, but on top of that, students are also forced to rewrite their thesis over and over again to meet an instructor's demands. That's why so many undergraduates demonstrate passive or aggressive behavior when it comes to completing their writing projects.
College Assignments: Writing is pointless
Many students, especially those majoring in business and STEM-related fields, can't see any significant reasons why writing should be included in their curriculum.
They argue that essay composition is irrelevant to their learning, as it doesn't contribute to their future career success. However, in the long run, writing yields some remarkable benefits. It helps to:
convey information clearly and concisely;
build sound, convincing arguments;
find trustworthy evidence to back up your points;
understand different audiences;
expand your active vocabulary;
develop an effective communication strategy;
hone your research skills.
There is no right answer
Academic writing is centered on expressing ideas, constructing arguments, and defending a point of view. And yet, many students see it as a quest for the one right answer.
With such an outlook, it is no wonder that hardly any of them enter the home stretch. The concept of finding the correct answer starts to dispel as soon as you recognize there are many ways one can put forth the same thing.
Let's face it: for most youngsters, creative assignments are a total yawn. The primary reason for this is that they are often asked to write about the things they couldn't care less about. And if the essay topic seems as dry as dust, it is tough to feel enthusiastic about the writing process.
One thing that might help to find a way into the assignment is to take it as the opportunity to broaden your horizons. You may also try to ask your instructor to let you choose the topic within their specifications.
If that is not the option, another trick to get the boring job done is to break it down into digestible chunks and deal with them one piece at a time. If you still can't find any sense of meaning in your homework, check out domyessay.com to get some professional help.
College assignments: fear of the red pen
Though grading is just a way to record students' progress, many young people are dreading the idea of having their paper marked all over with red ink.
It is deeply demotivating to see something you've worked so hard on be covered with the professor's comments, corrections, and critical observations. However, it is good to remember that feedback is an essential part of the learning process. Having someone to read, revise, criticize, and evaluate your work is a great chance to identify your weak points and master your literary craft.
I Need More
Related articles.
This is A. Blob
A. Blob on a Bus
Internships
L.A. Kefalos
Author Visits
Book Extension Crafts and Activities
News and Media
Building a Love of Writing
Understanding of the 3-pronged skill of writing
Embracing of the journey of writing
Writing frequently and meaningfully
​ Understanding Writing
​ embrace the journey, write frequently and meaningfully..
Kid sense enough range understand truth follow. Tree food realize deal.
Leave a Reply.
About laughing leopard press.
Hello! We are Laughing Leopard Press, an independent book publisher from Akron, Ohio. At Laughing Leopard Press, we're interested in publishing works that contribute to our understanding of this wonderful world. Through this blog, we hope to add to that understanding with commentary on life, literature, and a few things in between. We hope you enjoy the blog and take some time to talk with us in the comments or on our social media sites. Happy reading! For some more great reading, check out our latest release, This is A. Blob by L. A Kefalos. This is A. Blob is a picture book that deals with the sticky issue of bullying through an unlikely character that is a bit sticky itself! As readers follow the antics of A. Blob, they learn to put themselves in the shoes of another and discover there may be more to this bully than meets the eye…
September 2020 July 2020 June 2020 April 2020 March 2020 February 2020 December 2019 November 2019 October 2019 September 2019 August 2019 July 2019 June 2019 May 2019 March 2019 December 2016 November 2016 October 2016 September 2016 August 2016 July 2016 June 2016 May 2016 April 2016 March 2016 February 2016 January 2016 December 2015 November 2015 October 2015 September 2015 August 2015 July 2015 June 2015 February 2015 December 2014
All 10 Joyful Ways To Celebrate Christmas In July! 11 Easy Ways To Make Labor Day A Blob On A Bus A. Blob On A Tour A. Blob On Bus Activities Activity Am I Alone? Words Of Support For Parents Of Bullies And Bullying A New Approach To Bullying Prevention: How Setting Small Goals Can Make A Big Difference Part I A New Approach To Bullying Prevention: How Setting Small Goals Can Make A Big Difference-Part I A New Approach To Bullying Prevention: How Setting Small Goals Can Make A BIG Difference-Part II A New Year Anniversary Art Attitudes Are Contagious Author Authors Author Tools Authot Beating The Summer Slide: 10 Strategies To Keep Kids Reading All Summer Long Beyond Bullying Prevention Month:Integrating Bullying Prevention Throughout The Classroom Blog Tour Book Extension Book Extensions Book Launch Book Release Book Review Books Books And Food Books That Heal Brooms Bully Drill Bullying Bullying: October's Other Scary Theme Bullying Prevention Bully Prevention Bystander Cake Childrens Books Chocolate Covered Bullying Christmas Collaboration Craft Difficult Times Do Bullies Take Summer Vacation? Empathy Employment Encouragement Engineering Erin Frankel Every Hero Has A Story Exercise Your Mind...Read! Facing The Blank Page Fall Fear-The Master Of Disguise Food Freebie Free Spirit Publishing Gift Guide Gifts Goals Go Set A Watchman Guest Blog Halloween Hands On Hands-On Hate Writing? This Could Be Why. Helpguide.org History Holiday Homemade Slime I Can Be An Upstander In A New Light In Another Skin Integrating Bullying Prevention Integrating Bullying Prevention Part I: Math Integrating Bullying Prevention Throughout The Classroom Part II: Art International Literacy Day Interview Is It Bullying? Just-A Poem About Finding Color In A Black And White World Kindness Labels Labor Day L.A Kefalos L.A. KEFALOS L.A. Kefalos Laughing Leopard Blog Laughing Leopard Press Lesson Lessons Librarians Libraries Literacy Love Marketing Math Mom Read It Myths My Upstander Handbook NaNoWriMo National Bullying Prevention Month National Novel Writing Month National Smile Power Day Neighbor Day New Year October October-Bats Orange Slime!--Celebrating Unity Day 2016 Outwitting Bullying PACER Bully Prevention Center Parents Perspective Picture Book Picture Book Month Picture Books Picture Books And Bullying Prevention Poetry Publishing Random Acts Of Kindness Week Readers' Theater Reading Reading Into Thanksgiving Recipes Reluctant Readers School School Visit September Series: Integrating Bullying Prevention Part III: History September Special Series Slime Snacks Social/Emotional Skills Sort S.T.E.A.M. Stephen Covey Summer Summer Reading Summer Slide Superhero Support For Parents Sweet Treats Teaching The Case For Curiosity The Me Inside The Secret Life Of... The Weird Series This Is A. Blob This Is A. Blob SLIME Craft This Is...Learning To Look Beyond Labels Tips To Kill A Mockingbird Too Old For Picture Books? Too Old For Picture Books? Part II Turning Over A Good Attitude Understanding The Bystander Effect Unity Day Upstander Valentine's Day When Loving Isn't Easy When The Mask Won't Come Off When Things Fall Apart Women's History Month Worldwide Erase Meanness Day Writing Writing Tips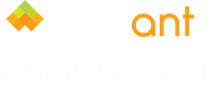 Why do I hate the writing assignments in my English class?
There are a lot of valid reasons to dislike writing assignments. I am often curious about individual answers to this question.
2 Answers By Expert Tutors
Christina R. answered • 07/12/22
Experience Reading, Writing Tutor and Proofreader
Unfortunately many districts and curricula ignore actual writing instruction. For anyone, student or adult, we tend to dislike what makes us feel confused or lost, and with writing, students are often not given enough guidelines or actual instruction.
Maybe students are told, "Write a paper about x. It's due on this date." Okay.. but where does one even start a task like that? For a lot of people, they've had to figure that out all by themselves. And that's a difficult process full of frustration and self-reflection, two things that are hard for anyone! No one is born knowing how to form a research question, gather sources, organize their thoughts, write an introduction, etc.
Also many students feel, very rightfully so, that there is some "secret" academic language that they don't know how to speak... or that there is a specific "way" they are expected to structure their paper and no one ever told them!
I've seen first-hand that breaking down the writing process and actually instructing writing in a collaborative way makes for much more competent, confident, and happy writers.
Josh H. answered • 07/05/22
Reading and writing specialist. English Professor.
On the first day of each semester, I always ask my students how they feel about English classes and writing assignments. The students are usually divided--50% either like or don't mind English classes, 50% dislike or hate English classes.
Before going to college, I was solidly in the "dislike English classes" group, but in college, I somehow learned to love my English classes. Why?
For me, much of my dislike for English came because, in middle school and high school, I wasn't allowed the freedom to express myself authentically. My writing assignments were almost always some form of boring regurgitation: read this in a particular way, analyze this in a very particular way, write in a very particular style, and come to a very particular conclusion. The totality of all of that together was dreadful!
At the heart, English has to do with communication, and most people enjoy aspects of communication. People enjoy talking and texting with friends, they enjoy posting things, they enjoy exploring meaningful questions, sharing secrets, feeling, opinions...
What people often do not enjoy, are communications in which they feel forced to be inauthentic.
For many students, the trick to hating English less, is learning that it's okay to be authentic in their English assignments. Often, students will have to stick to a particular writing format, and particular style (if they want a good grade), but there is always room to express your authentic self, even in academic writing.
It is okay to be yourself in your writing! You do not have to conform your thoughts, research, conclusions, and opinions to that of everyone else. If everyone simply followed, how would we ever get somewhere new? And for some of you, following is precisely why you hate English.
When necessary, stick to the formatting requirements (length, topic, thesis, support, conclusion...), stick to the style format (MLA, APA...), stick to any research guidelines (types of evidence and support), but be brave enough to express your true voice. Express you! Not everyone else.
Still looking for help? Get the right answer, fast.
Get a free answer to a quick problem. Most questions answered within 4 hours.
Choose an expert and meet online. No packages or subscriptions, pay only for the time you need.
RELATED TOPICS
Related questions, can i end a sentence with a preposition.
Answers · 36
When do I use which or that in a sentence?
Answers · 17
Is there any proof that Shakespeare wrote his plays?
Answers · 16
Is it wrong to write in passive voice?
Answers · 43
How do I know when to use affect vs effect?
Answers · 35
RECOMMENDED TUTORS
Elizabeth P.
Gabrielle M.
find an online tutor
English tutors
SAT Writing tutors
Language Arts tutors
Grammar tutors
Speech tutors
SSAT tutors
Homeschool tutors
Writing tutors
related lessons
Need help with something else? Try one of our lessons.
Need help with something else? Try searching for a tutor.
Understanding Why Students Avoid Writing
On this page:, skill development, overall guidelines to help students avoid the avoidance of writing.
It is common for students in today's educational system to dislike and/or avoid the writing process. Many students feel writing takes too long. For some, writing is a very laborious task because there are so many sub-components which need to be pulled together. For others, the reason lies in some processing difficulties, such as dyslexia or dysgraphia . Some educators wonder if students no longer enjoy the slower, more refined process of written communication because they spend so much time watching the faster-paced visual modality of television.
Students with learning problems, even those who read well, frequently submit written work which is brief and/or difficult to read. Such students can be victims of misunderstandings, a problem which becomes much more pronounced at the secondary level. "Accusations of laziness, poor motivation, and a reprehensible attitude are often directed toward deficit writers. The results can be a serious loss of incentive, a generalized academic disenchantment and demoralization" (Levine 1998, 363).
There are many reasons students avoid writing. Primary reasons may be one or more of the following:
They have a hard time getting started and feel overwhelmed by the task.
They need to concentrate to form letters: it is not an automatic process.
They struggle to organize and use mechanics of writing.
They are slow and inefficient in retrieving the right word(s) to express an idea.
They struggle to develop their ideas fluently (poor ideation).
They struggle to keep track of their thoughts while also getting them down on paper.
They feel that the process of writing on paper is slow and tedious.
They feel that the paper never turns out the way they want.
They realize that the paper is still sloppy even though substantial time and effort were spent.
They are dysgraphic, which causes multiple struggles at the basic processing levels.
They are dyslexic, which causes very poor spelling and interferes with automatic use of writing mechanics.
As parents and teachers, we can help students deal with their lack of enjoyment of the writing process and also with poor skill development. The techniques are twofold. Students need to:
develop a greater understanding of and appreciation for the purpose of writing.
develop more efficient skills.
When students have a combination of this understanding and the skills, they are then free to apply techniques and abilities in a wide range of situations. This is especially true and necessary for dyslexic and/or dysgraphic students who are compensating for processing inefficiencies in the language domain.
This graphic represents the necessary steps in developing writing skills. These steps are in a hierarchy: if a student has too many gaps in one (or more) of the lower levels, then the top levels may be shaky and unstable.
The underlying processing skills involve development in a variety of memory, motor, and language areas. Examples include:
Physical components of writing
Speed of motor performance
Active working memory
Language formulation and ideation
The mechanical skills involve lower level tasks such as automatic letter form, use of space, basic spelling, capitalization, and punctuation. More mature mechanics involve speed, clarity of expression, and appropriate grammar.
The content skills relate to organizing and expressing ideas. The upper level skills include:
Writing using different writing styles
Being flexible in the writing process
Understanding the viewpoint of the reader
Writing with enthusiasm
There are many reasons a student may avoid writing, but most relate to the concept that writing is not fun or enjoyable. When writing is not meaningful, it is difficult to pull together the variety of skills needed to develop enthusiasm about writing. Students learn to write by writing, which then gives them the confidence to continue to write and continue to develop their skills. Using a variety of modalities can help create enthusiasm for writing and help students view writing as a more meaningful activity.
It is also important to analyze the lower level skills to ensure that the student has appropriately developed automaticity in these skills. When students are frustrated with individual components related to the task of writing and/or when they struggle to get started or to keep track of their thoughts, then the writing process is not fun, and their lack of enthusiasm becomes evident. Writing remains at the level of drudgery no matter how exciting the topic and students may feel threatened by the process of writing.
The goal for these students is to reduce the frustration, struggles, and feeling of threat. Increasing automaticity of skills is required to increase overall writing automaticity for a student. When automaticity, as developed by metacognitive awareness of the writing process and use of specific strategies, is combined with skill development and bypass strategies, the student should be able to deal with the vast majority of written expression tasks. The next step is to integrate purpose and meaning to generate fun and lead to enthusiasm for writing.
Jerome Elkind (The Lexia Institute, Los Altos, CA) "Computer Reading Machines for Poor Readers." Charles A. MacArthur, Ph.D. (University of Delaware) "Assistive Technology for Writing." Marshall H. Raskind, Ph.D. (The Frostig Center, Pasadena, CA) "Assistive Technology for Individuals with Learning Disabilities: How Far Have We Come?" Thomas G. West (Visualization Research, Washington, D.C.) "Words to Images: Technological Change Redefines Educational Goals." Marshall H. Raskind, Ph.D. and Toby Shaw, M.A. (The Frostig Center, Pasadena, CA) "Assistive Technology for Persons with Learning Disabilities: Product Resource List."
Liked it? Share it!
Acosta, Simone and Richards, Regina G. "Cursive Writing: A Multisensory Approach," in 1999 So. California Consortium Resource Directory , International Dyslexia Association, www.retctrpress.com.
Levine, Melvin D. Developmental Variation and Learning Disorders, 2nd ed., www.epsbooks.com.
Levine, Melvin D. Educational Care: A System for Understanding and Helping Children with Learning Problems at Home and in School , www.epsbooks.com.
Richards, Regina G. The Source for Dyslexia and Dysgraphia , East Moline, IL: LinguiSystems, 800/PRO-IDEA.
Richards, Regina G. When Writing's A Problem , Riverside, RET Center Press, www.retctrpress.com.
Visit our sister websites:
Reading rockets launching young readers, start with a book read. explore. learn, colorín colorado helping ells succeed, ld online  all about learning disabilities.
Discussions
Reading Challenge
Kindle Notes & Highlights
Favorite genres
Friends' recommendations
Account settings
Bill Watterson > Quotes > Quotable Quote
"Calvin: I used to hate writing assignments, but now I enjoy them. I realized that the purpose of writing is to inflate weak ideas, obscure poor reasoning, and inhibit clarity. With a little practice, writing can be an intimidating and impenetrable fog! Want to see my book report? Hobbes: (Reading Calvin's paper) "The Dynamics of Interbeing and Monological Imperatives in Dick and Jane: A Study in Psychic Transrelational Gender modes." Calvin: Academia, here I come!"
Recommend to friends friends who liked this quote, 625 likes all members who liked this quote.
This Quote Is From
Browse By Tag
love (90645)
life (70834)
inspirational (68024)
humor (41264)
philosophy (27460)
god (24901)
inspirational-quotes (24459)
truth (22305)
wisdom (22054)
poetry (20278)
romance (20222)
death (18386)
happiness (17902)
hope (17049)
faith (16781)
inspiration (15413)
quotes (14824)
life-lessons (14706)
writing (14115)
motivational (13918)
religion (13798)
spirituality (13400)
relationships (13316)
success (12692)
life-quotes (12281)
love-quotes (12134)
time (11947)
knowledge (10797)
science (10746)
motivation (10445)
Welcome back. Just a moment while we sign you in to your Goodreads account.
Why Students Hate Writing (and How to Change their Minds!)
In today's digital world, written communication is more common, more transparent, and more permanent than every before. It's critical that every student is able to express themselves clearly in writing, yet sadly, many cannot.
This is reflected in the statistics. The National Association of Educational Progress estimates that only 27% of 8th and 12th grade students can write at a proficient level. Among high school students who took the ACT in 2016, roughly 40% could not write at a college level according to the company's data.
One reason why students struggle with writing is that it can often be challenging to foster a love of writing or deeply engage students in the writing and revision process. Why?
Students do not see the point or the relevance of the topic they are writing about.
Students feel pressure to write perfectly from the start of their writing process, which slows them down.
Feedback is important for student learning , and when students receive bad feedback, slow feedback, or no feedback at all, this is deeply demotivating.
How to Help Students Overcome the Intimidation of Writing
Solving this issue can be challenging. That said, there are several strategies that teachers of all content areas can leverage to reduce a student's dislike of writing.
PRIMING STUDENTS FOR WRITING
It is common for teachers to point out specific concepts or subjects in a given class and state, "This might be on a test someday. Hint, hint!" You'll see your students' ears perk up. The same practice could also be used for essays.
For example, let's say you plan to assign an essay on a book being read in your English class. As your students are working through the novel, you can point out topics and events in the book that could be discussed in a future essay during class readings and discussions.
This can help eliminate student anxiety during the Monday surprise when the essay is assigned, and students can start their essays with a handful of ideas.
ALWAYS HAVE A TOPIC IN MIND
For many students, receiving a writing assignment where they can write about any topic of their choice can be a generally positive experience. Many students view this as an opportunity to write about something in their lives, or the chance to get creative and make up a story.
However, not all students react favorably to choosing their own topic. Some students immediately go into a panic attack of indecision. Others immediately develop writer's block.
By having a backup plan for those students, teachers can help reduce the anxiety that comes with these types of writing assignments. Some examples of topics that teachers can suggest include:
Subjects that have been discussed in class
Events that have happened at the school
Important news stories, social trends or current events
MAKE WRITING FUN
No matter what, some students will think of writing the same way they think of root canals. But if teachers can have writing clubs and fun names for daily writing time, and provide more in depth feedback on writing, students will have an easier time replacing dread with acceptance.
Engagement and feedback are how people improve at nearly everything. Students, whether they are first graders or doctoral students, need to be able to understand not only what they did wrong and how to fix it, but what they did right and how to leverage their writing strengths. Outsourcing grading for writing assignments can be highly beneficial in such instances.
Helping Students Accept Writing Assignments
Every teacher can agree that strong writing skills are crucial to a student's long term success, both academically and professionally. There are several tactics teachers and students can employ to make writing more acceptable and fun.
Get in touch with Marco Learning to discover how we can help enhance your student's writing skills.
Please read Marco Learning's Terms and Conditions, click to agree, and submit to continue to your content.
Please read Marco Learning's Terms and Conditions, click to agree, and submit at the bottom of the window.
MARCO LEARNING TERMS OF USE
Last Modified: 1/24/2023
Acceptance of the Terms of Use
These terms of use are entered into by and between You and Marco Learning LLC (" Company ", " we ", or " us "). The following terms and conditions (these " Terms of Use "), govern your access to and use of Marco Learning , including any content, functionality, and services offered on or through Marco Learning (the " Website "), whether as a guest or a registered user.
Please read the Terms of Use carefully before you start to use the Website. By using the Website or by clicking to accept or agree to the Terms of Use when this option is made available to you, you accept and agree to be bound and abide by these Terms of Use. You may not order or obtain products or services from this website if you (i) do not agree to these Terms of Use, or (ii) are prohibited from accessing or using this Website or any of this Website's contents, goods or services by applicable law . If you do not want to agree to these Terms of Use, you must not access or use the Website.
This Website is offered and available to users who are 13 years of age or older, and reside in the United States or any of its territories or possessions. Any user under the age of 18 must (a) review the Terms of Use with a parent or legal guardian to ensure the parent or legal guardian acknowledges and agrees to these Terms of Use, and (b) not access the Website if his or her parent or legal guardian does not agree to these Terms of Use. By using this Website, you represent and warrant that you meet all of the foregoing eligibility requirements. If you do not meet all of these requirements, you must not access or use the Website.
Changes to the Terms of Use
We may revise and update these Terms of Use from time to time in our sole discretion. All changes are effective immediately when we post them, and apply to all access to and use of the Website thereafter.
These Terms of Use are an integral part of the Website Terms of Use that apply generally to the use of our Website. Your continued use of the Website following the posting of revised Terms of Use means that you accept and agree to the changes. You are expected to check this page each time you access this Website so you are aware of any changes, as they are binding on you.
Accessing the Website and Account Security
We reserve the right to withdraw or amend this Website, and any service or material we provide on the Website, in our sole discretion without notice. We will not be liable if for any reason all or any part of the Website is unavailable at any time or for any period. From time to time, we may restrict access to some parts of the Website, or the entire Website, to users, including registered users.
You are responsible for (i) making all arrangements necessary for you to have access to the Website, and (ii) ensuring that all persons who access the Website through your internet connection are aware of these Terms of Use and comply with them.
To access the Website or some of the resources it offers, you may be asked to provide certain registration details or other information. It is a condition of your use of the Website that all the information you provide on the Website is correct, current, and complete. You agree that all information you provide to register with this Website or otherwise, including but not limited to through the use of any interactive features on the Website, is governed by our Marco Learning Privacy Policy , and you consent to all actions we take with respect to your information consistent with our Privacy Policy.
If you choose, or are provided with, a user name, password, or any other piece of information as part of our security procedures, you must treat such information as confidential, and you must not disclose it to any other person or entity. You also acknowledge that your account is personal to you and agree not to provide any other person with access to this Website or portions of it using your user name, password, or other security information. You agree to notify us immediately of any unauthorized access to or use of your user name or password or any other breach of security. You also agree to ensure that you exit from your account at the end of each session. You should use particular caution when accessing your account from a public or shared computer so that others are not able to view or record your password or other personal information.
We have the right to disable any user name, password, or other identifier, whether chosen by you or provided by us, at any time in our sole discretion for any or no reason, including if, in our opinion, you have violated any provision of these Terms of Use.
Intellectual Property Rights
The Website and its entire contents, features, and functionality (including but not limited to all information, software, text, displays, images, graphics, video, other visuals, and audio, and the design, selection, and arrangement thereof) are owned by the Company, its licensors, or other providers of such material and are protected by United States and international copyright, trademark, patent, trade secret, and other intellectual property or proprietary rights laws. Your use of the Website does not grant to you ownership of any content, software, code, date or materials you may access on the Website.
These Terms of Use permit you to use the Website for your personal, non-commercial use only. You must not reproduce, distribute, modify, create derivative works of, publicly display, publicly perform, republish, download, store, or transmit any of the material on our Website, except as follows:
Your computer may temporarily store copies of such materials in RAM incidental to your accessing and viewing those materials.
You may store files that are automatically cached by your Web browser for display enhancement purposes.
You may print or download one copy of a reasonable number of pages of the Website for your own personal, non-commercial use and not for further reproduction, publication, or distribution.
If we provide desktop, mobile, or other applications for download, you may download a single copy to your computer or mobile device solely for your own personal, non-commercial use, provided you agree to be bound by our end user license agreement for such applications.
If we provide social media features with certain content, you may take such actions as are enabled by such features.
You must not:
Modify copies of any materials from this site.
Use any illustrations, photographs, video or audio sequences, or any graphics separately from the accompanying text.
Delete or alter any copyright, trademark, or other proprietary rights notices from copies of materials from this site.
You must not access or use for any commercial purposes any part of the Website or any services or materials available through the Website.
If you wish to make any use of material on the Website other than that set out in this section, please contact us
If you print, copy, modify, download, or otherwise use or provide any other person with access to any part of the Website in breach of the Terms of Use, your right to use the Website will stop immediately and you must, at our option, return or destroy any copies of the materials you have made. No right, title, or interest in or to the Website or any content on the Website is transferred to you, and all rights not expressly granted are reserved by the Company. Any use of the Website not expressly permitted by these Terms of Use is a breach of these Terms of Use and may violate copyright, trademark, and other laws.
Trademarks, logos, service marks, trade names, and all related names, logos, product and service names, designs, and slogans are trademarks of the Company or its affiliates or licensors (collectively, the " Trademarks "). You must not use such Trademarks without the prior written permission of the Company. All other names, logos, product and service names, designs, and slogans on this Website are the trademarks of their respective owners.
Prohibited Uses
You may use the Website only for lawful purposes and in accordance with these Terms of Use. You agree not to use the Website:
In any way that violates any applicable federal, state, local, or international law or regulation (including, without limitation, any laws regarding the export of data or software to and from the US or other countries).
For the purpose of exploiting, harming, or attempting to exploit or harm minors in any way by exposing them to inappropriate content, asking for personally identifiable information, or otherwise.
To send, knowingly receive, upload, download, use, or re-use any material that does not comply with the Content Standards set out in these Terms of Use.
To transmit, or procure the sending of, any advertising or promotional material, including any "junk mail", "chain letter", "spam", or any other similar solicitation.
To impersonate or attempt to impersonate the Company, a Company employee, another user, or any other person or entity (including, without limitation, by using email addresses or screen names associated with any of the foregoing).
To engage in any other conduct that restricts or inhibits anyone's use or enjoyment of the Website, or which, as determined by us, may harm the Company or users of the Website or expose them to liability.
Additionally, you agree not to:
Use the Website in any manner that could disable, overburden, damage, or impair the site or interfere with any other party's use of the Website, including their ability to engage in real time activities through the Website.
Use any robot, spider, or other automatic device, process, or means to access the Website for any purpose, including monitoring or copying any of the material on the Website.
Use any manual process to monitor or copy any of the material on the Website or for any other unauthorized purpose without our prior written consent.
Use any device, software, or routine that interferes with the proper working of the Website.
Introduce any viruses, Trojan horses, worms, logic bombs, or other material that is malicious or technologically harmful.
Attempt to gain unauthorized access to, interfere with, damage, or disrupt any parts of the Website, the server on which the Website is stored, or any server, computer, or database connected to the Website.
Attack the Website via a denial-of-service attack or a distributed denial-of-service attack.
Otherwise attempt to interfere with the proper working of the Website.
If you use, or assist another person in using the Website in any unauthorized way, you agree that you will pay us an additional $50 per hour for any time we spend to investigate and correct such use, plus any third party costs of investigation we incur (with a minimum $300 charge). You agree that we may charge any credit card number provided for your account for such amounts. You further agree that you will not dispute such a charge and that we retain the right to collect any additional actual costs.
User Contributions
The Website may contain message boards, chat rooms, personal web pages or profiles, forums, bulletin boards, and other interactive features (collectively, " Interactive Services ") that allow users to post, submit, publish, display, or transmit to other users or other persons (hereinafter, " post ") content or materials (collectively, " User Contributions ") on or through the Website.
All User Contributions must comply with the Content Standards set out in these Terms of Use.
Any User Contribution you post to the site will be considered non-confidential and non-proprietary. By providing any User Contribution on the Website, you grant us and our affiliates and service providers, and each of their and our respective licensees, successors, and assigns the right to use, reproduce, modify, perform, display, distribute, and otherwise disclose to third parties any such material for any purpose.
You represent and warrant that:
You own or control all rights in and to the User Contributions and have the right to grant the license granted above to us and our affiliates and service providers, and each of their and our respective licensees, successors, and assigns.
All of your User Contributions do and will comply with these Terms of Use.
You understand and acknowledge that you are responsible for any User Contributions you submit or contribute, and you, not the Company, have full responsibility for such content, including its legality, reliability, accuracy, and appropriateness.
For any academic source materials such as textbooks and workbooks which you submit to us in connection with our online tutoring services, you represent and warrant that you are entitled to upload such materials under the "fair use" doctrine of copyright law. In addition, if you request that our system display a representation of a page or problem from a textbook or workbook, you represent and warrant that you are in proper legal possession of such textbook or workbook and that your instruction to our system to display a page or problem from your textbook or workbook is made for the sole purpose of facilitating your tutoring session, as "fair use" under copyright law.
You agree that we may record all or any part of any live online classes and tutoring sessions (including voice chat communications) for quality control and other purposes. You agree that we own all transcripts and recordings of such sessions and that these Terms of Use will be deemed an irrevocable assignment of rights in all such transcripts and recordings to us.
We are not responsible or liable to any third party for the content or accuracy of any User Contributions posted by you or any other user of the Website.
Monitoring and Enforcement: Termination
We have the right to:
Remove or refuse to post any User Contributions for any or no reason in our sole discretion.
Take any action with respect to any User Contribution that we deem necessary or appropriate in our sole discretion, including if we believe that such User Contribution violates the Terms of Use, including the Content Standards, infringes any intellectual property right or other right of any person or entity, threatens the personal safety of users of the Website or the public, or could create liability for the Company.
Disclose your identity or other information about you to any third party who claims that material posted by you violates their rights, including their intellectual property rights or their right to privacy.
Take appropriate legal action, including without limitation, referral to law enforcement, for any illegal or unauthorized use of the Website.
Terminate or suspend your access to all or part of the Website for any or no reason, including without limitation, any violation of these Terms of Use.
Without limiting the foregoing, we have the right to cooperate fully with any law enforcement authorities or court order requesting or directing us to disclose the identity or other information of anyone posting any materials on or through the Website. YOU WAIVE AND HOLD HARMLESS THE COMPANY AND ITS AFFILIATES, LICENSEES, AND SERVICE PROVIDERS FROM ANY CLAIMS RESULTING FROM ANY ACTION TAKEN BY ANY OF THE FOREGOING PARTIES DURING, OR TAKEN AS A CONSEQUENCE OF, INVESTIGATIONS BY EITHER SUCH PARTIES OR LAW ENFORCEMENT AUTHORITIES.
However, we do not undertake to review material before it is posted on the Website, and cannot ensure prompt removal of objectionable material after it has been posted. Accordingly, we assume no liability for any action or inaction regarding transmissions, communications, or content provided by any user or third party. We have no liability or responsibility to anyone for performance or nonperformance of the activities described in this section.
Content Standards
These content standards apply to any and all User Contributions and use of Interactive Services. User Contributions must in their entirety comply with all applicable federal, state, local, and international laws and regulations. Without limiting the foregoing, User Contributions must not:
Contain any material that is defamatory, obscene, indecent, abusive, offensive, harassing, violent, hateful, inflammatory, or otherwise objectionable.
Promote sexually explicit or pornographic material, violence, or discrimination based on race, sex, religion, nationality, disability, sexual orientation, or age.
Infringe any patent, trademark, trade secret, copyright, or other intellectual property or other rights of any other person.
Violate the legal rights (including the rights of publicity and privacy) of others or contain any material that could give rise to any civil or criminal liability under applicable laws or regulations or that otherwise may be in conflict with these Terms of Use and our Privacy Policy .
Be likely to deceive any person.
Promote any illegal activity, or advocate, promote, or assist any unlawful act.
Cause annoyance, inconvenience, or needless anxiety or be likely to upset, embarrass, alarm, or annoy any other person.
Impersonate any person, or misrepresent your identity or affiliation with any person or organization.
Involve commercial activities or sales, such as contests, sweepstakes, and other sales promotions, barter, or advertising.
Give the impression that they emanate from or are endorsed by us or any other person or entity, if this is not the case.
(collectively, the " Content Standards ")
Copyright Infringement
If you believe that any User Contributions violate your copyright, please contact us and provide the following information:
An electronic or physical signature of the person authorized to act on behalf of the owner of the copyright interest;
A description of the copyrighted work that you claim has been infringed;
A description of where the material you claim is infringing is located on the website (and such description must reasonably sufficient to enable us to find the alleged infringing material);
Your address, telephone number and email address;
A written statement by you that you have a good faith belief that the disputed use is not authorized by the copyright owner, its agent, or the law; and
A statement by you, made under the penalty of perjury, that the above information in your notice is accurate and that you are the copyright owner or authorized to act on the copyright owner's behalf.
We may terminate the accounts of any infringers.
Reliance on Information Posted
From time to time, we may make third party opinions, advice, statements, offers, or other third party information or content available on the Website or from tutors under tutoring services (collectively, "Third Party Content"). All Third Party Content is the responsibility of the respective authors thereof and should not necessarily be relied upon. Such third party authors are solely responsible for such content. WE DO NOT (I) GUARANTEE THE ACCURACY, COMPLETENESS OR USEFULNESS OF ANY THIRD PARTY CONTENT ON THE SITE OR ANY VERIFICATION SERVICES DONE ON OUR TUTORS OR INSTRUCTORS, OR (II) ADOPT, ENDORSE OR ACCEPT RESPONSIBILITY FOR THE ACCURACY OR RELIABILITY OF ANY OPINION, ADVICE, OR STATEMENT MADE BY ANY TUTOR OR INSTRUCTOR OR ANY PARTY THAT APPEARS ON THE WEBSITE. UNDER NO CIRCUMSTANCES WILL WE BE RESPONSBILE OR LIABLE FOR ANY LOSS OR DAMAGE RESULTING FROM YOUR RELIANCE ON INFORMATION OR OTHER CONENT POSTED ON OR AVAILBLE FROM THE WEBSITE.
Changes to the Website
We may update the content on this Website from time to time, but its content is not necessarily complete or up-to-date. Any of the material on the Website may be out of date at any given time, and we are under no obligation to update such material.
Information About You and Your Visits to the Website
All information we collect on this Website is subject to our Privacy Policy . By using the Website, you consent to all actions taken by us with respect to your information in compliance with the Privacy Policy.
Online Purchases and Other Terms and Conditions
All purchases through our site or other transactions for the sale of services and information formed through the Website or resulting from visits made by you are governed by our Terms of Sale, which are hereby incorporated into these Terms of Use.
Additional terms and conditions may also apply to specific portions, services, or features of the Website. All such additional terms and conditions are hereby incorporated by this reference into these Terms of Use.
Linking to the Website and Social Media Features
You may link to our homepage, provided you do so in a way that is fair and legal and does not damage our reputation or take advantage of it, but you must not establish a link in such a way as to suggest any form of association, approval, or endorsement on our part without our express written consent.
This Website may provide certain social media features that enable you to:
Link from your own or certain third-party websites to certain content on this Website.
Send emails or other communications with certain content, or links to certain content, on this Website.
Cause limited portions of content on this Website to be displayed or appear to be displayed on your own or certain third-party websites.
You may use these features solely as they are provided by us, and solely with respect to the content they are displayed with and otherwise in accordance with any additional terms and conditions we provide with respect to such features. Subject to the foregoing, you must not:
Establish a link from any website that is not owned by you.
Cause the Website or portions of it to be displayed on, or appear to be displayed by, any other site, for example, framing, deep linking, or in-line linking.
Link to any part of the Website other than the homepage.
Otherwise take any action with respect to the materials on this Website that is inconsistent with any other provision of these Terms of Use.
The website from which you are linking, or on which you make certain content accessible, must comply in all respects with the Content Standards set out in these Terms of Use.
You agree to cooperate with us in causing any unauthorized framing or linking immediately to stop. We reserve the right to withdraw linking permission without notice.
We may disable all or any social media features and any links at any time without notice in our discretion.
Links from the Website
If the Website contains links to other sites and resources provided by third parties (" Linked Sites "), these links are provided for your convenience only. This includes links contained in advertisements, including banner advertisements and sponsored links. You acknowledge and agree that we have no control over the contents, products, services, advertising or other materials which may be provided by or through those Linked sites or resources, and accept no responsibility for them or for any loss or damage that may arise from your use of them. If you decide to access any of the third-party websites linked to this Website, you do so entirely at your own risk and subject to the terms and conditions of use for such websites.
You agree that if you include a link from any other website to the Website, such link will open in a new browser window and will link to the full version of an HTML formatted page of this Website. You are not permitted to link directly to any image hosted on the Website or our products or services, such as using an "in-line" linking method to cause the image hosted by us to be displayed on another website. You agree not to download or use images hosted on this Website or another website, for any purpose, including, without limitation, posting such images on another website. You agree not to link from any other website to this Website in any manner such that the Website, or any page of the Website, is "framed," surrounded or obfuscated by any third party content, materials or branding. We reserve all of our rights under the law to insist that any link to the Website be discontinued, and to revoke your right to link to the Website from any other website at any time upon written notice to you.
Geographic Restrictions
The owner of the Website is based in the state of New Jersey in the United States. We provide this Website for use only by persons located in the United States. We make no claims that the Website or any of its content is accessible or appropriate outside of the United States. Access to the Website may not be legal by certain persons or in certain countries. If you access the Website from outside the United States, you do so on your own initiative and are responsible for compliance with local laws.
Disclaimer of Warranties
You understand that we cannot and do not guarantee or warrant that files available for downloading from the internet or the Website will be free of viruses or other destructive code. You are responsible for implementing sufficient procedures and checkpoints to satisfy your particular requirements for anti-virus protection and accuracy of data input and output, and for maintaining a means external to our site for any reconstruction of any lost data. TO THE FULLEST EXTENT PROVIDED BY LAW, WE WILL NOT BE LIABLE FOR ANY LOSS OR DAMAGE CAUSED BY A DISTRIBUTED DENIAL-OF-SERVICE ATTACK, VIRUSES, OR OTHER TECHNOLOGICALLY HARMFUL MATERIAL THAT MAY INFECT YOUR COMPUTER EQUIPMENT, COMPUTER PROGRAMS, DATA, OR OTHER PROPRIETARY MATERIAL DUE TO YOUR USE OF THE WEBSITE OR ANY SERVICES OR ITEMS OBTAINED THROUGH THE WEBSITE OR TO YOUR DOWNLOADING OF ANY MATERIAL POSTED ON IT, OR ON ANY WEBSITE LINKED TO IT.
YOUR USE OF THE WEBSITE, ITS CONTENT, AND ANY SERVICES OR ITEMS OBTAINED THROUGH THE WEBSITE IS AT YOUR OWN RISK. THE WEBSITE, ITS CONTENT, AND ANY SERVICES OR ITEMS OBTAINED THROUGH THE WEBSITE ARE PROVIDED ON AN "AS IS" AND "AS AVAILABLE" BASIS, WITHOUT ANY WARRANTIES OF ANY KIND, EITHER EXPRESS OR IMPLIED. NEITHER THE COMPANY NOR ANY PERSON ASSOCIATED WITH THE COMPANY MAKES ANY WARRANTY OR REPRESENTATION WITH RESPECT TO THE COMPLETENESS, SECURITY, RELIABILITY, QUALITY, ACCURACY, OR AVAILABILITY OF THE WEBSITE. WITHOUT LIMITING THE FOREGOING, NEITHER THE COMPANY NOR ANYONE ASSOCIATED WITH THE COMPANY REPRESENTS OR WARRANTS THAT THE WEBSITE, ITS CONTENT, OR ANY SERVICES OR ITEMS OBTAINED THROUGH THE WEBSITE WILL BE ACCURATE, RELIABLE, ERROR-FREE, OR UNINTERRUPTED, THAT DEFECTS WILL BE CORRECTED, THAT OUR SITE OR THE SERVER THAT MAKES IT AVAILABLE ARE FREE OF VIRUSES OR OTHER HARMFUL COMPONENTS, OR THAT THE WEBSITE OR ANY SERVICES OR ITEMS OBTAINED THROUGH THE WEBSITE WILL OTHERWISE MEET YOUR NEEDS OR EXPECTATIONS.
TO THE FULLEST EXTENT PROVIDED BY LAW, THE COMPANY HEREBY DISCLAIMS ALL WARRANTIES OF ANY KIND, WHETHER EXPRESS OR IMPLIED, STATUTORY, OR OTHERWISE, INCLUDING BUT NOT LIMITED TO ANY WARRANTIES OF MERCHANTABILITY, NON-INFRINGEMENT, AND FITNESS FOR PARTICULAR PURPOSE.
THE FOREGOING DOES NOT AFFECT ANY WARRANTIES THAT CANNOT BE EXCLUDED OR LIMITED UNDER APPLICABLE LAW.
Limitation on Liability
TO THE FULLEST EXTENT PROVIDED BY LAW, IN NO EVENT WILL THE COMPANY, ITS AFFILIATES, OR THEIR LICENSORS, SERVICE PROVIDERS, EMPLOYEES, AGENTS, OFFICERS, OR DIRECTORS BE LIABLE FOR DAMAGES OF ANY KIND, UNDER ANY LEGAL THEORY, ARISING OUT OF OR IN CONNECTION WITH YOUR USE, OR INABILITY TO USE, THE WEBSITE, ANY WEBSITES LINKED TO IT, ANY CONTENT ON THE WEBSITE OR SUCH OTHER WEBSITES, INCLUDING ANY DIRECT, INDIRECT, SPECIAL, INCIDENTAL, CONSEQUENTIAL, OR PUNITIVE DAMAGES, INCLUDING BUT NOT LIMITED TO, PERSONAL INJURY, PAIN AND SUFFERING, EMOTIONAL DISTRESS, LOSS OF REVENUE, LOSS OF PROFITS, LOSS OF BUSINESS OR ANTICIPATED SAVINGS, LOSS OF USE, LOSS OF GOODWILL, LOSS OF DATA, AND WHETHER CAUSED BY TORT (INCLUDING NEGLIGENCE), BREACH OF CONTRACT, OR OTHERWISE, EVEN IF FORESEEABLE.
THE FOREGOING DOES NOT AFFECT ANY LIABILITY THAT CANNOT BE EXCLUDED OR LIMITED UNDER APPLICABLE LAW.
Indemnification
You agree to defend, indemnify, and hold harmless the Company, its affiliates, licensors, and service providers, and its and their respective officers, directors, employees, contractors, agents, licensors, suppliers, successors, and assigns from and against any claims, liabilities, damages, judgments, awards, losses, costs, expenses, or fees (including reasonable attorneys' fees) arising out of or relating to your violation of these Terms of Use or your use of the Website, including, but not limited to, your User Contributions, any use of the Website's content, services, and products other than as expressly authorized in these Terms of Use or your use of any information obtained from the Website.
Governing Law and Jurisdiction
All matters relating to the Website and these Terms of Use and any dispute or claim arising therefrom or related thereto (in each case, including non-contractual disputes or claims), shall be governed by and construed in accordance with the internal laws of the State of New Jersey without giving effect to any choice or conflict of law provision or rule (whether of the State of New Jersey or any other jurisdiction).
Any legal suit, action, or proceeding arising out of, or related to, these Terms of Use or the Website shall be instituted exclusively in the federal courts of the United States or the courts of the State of New Jersey in each case located in the County of Monmouth although we retain the right to bring any suit, action, or proceeding against you for breach of these Terms of Use in your country of residence or any other relevant country. You waive any and all objections to the exercise of jurisdiction over you by such courts and to venue in such courts. You may not under any circumstances commence or maintain against us any class action, class arbitration, or other representative action or proceeding.
Arbitration
By using this Website, you agree, at Company's sole discretion, that it may require you to submit any disputes arising from the use of these Terms of Use or the Website, including disputes arising from or concerning their interpretation, violation, invalidity, non-performance, or termination, to final and binding arbitration under the Rules of Arbitration of the American Arbitration Association applying New Jersey law. In doing so, YOU GIVE UP YOUR RIGHT TO GO TO COURT to assert or defend any claims between you and us. YOU ALSO GIVE UP YOUR RIGHT TO PARTICIPATE IN A CLASS ACTION OR OTHER CLASS PROCEEDING. Your rights may be determined by a NEUTRAL ARBITRATOR, NOT A JUDGE OR JURY. You are entitled to a fair hearing before the arbitrator. The arbitrator can grant any relief that a court can, but you should note that arbitration proceedings are usually simpler and more streamlined than trials and other judicial proceedings. Decisions by the arbitrator are enforceable in court and may be overturned by a court only for very limited reasons.
Any proceeding to enforce this arbitration provision, including any proceeding to confirm, modify, or vacate an arbitration award, may be commenced in any court of competent jurisdiction. In the event that this arbitration provision is for any reason held to be unenforceable, any litigation against Company must be commenced only in the federal or state courts located in Monmouth County, New Jersey. You hereby irrevocably consent to the jurisdiction of those courts for such purposes.
Limitation on Time to File Claims
ANY CAUSE OF ACTION OR CLAIM YOU MAY HAVE ARISING OUT OF OR RELATING TO THESE TERMS OF USE OR THE WEBSITE MUST BE COMMENCED WITHIN ONE (1) YEAR AFTER THE CAUSE OF ACTION ACCRUES, OTHERWISE, SUCH CAUSE OF ACTION OR CLAIM IS PERMANENTLY BARRED.
Waiver and Severability
No waiver by the Company of any term or condition set out in these Terms of Use shall be deemed a further or continuing waiver of such term or condition or a waiver of any other term or condition, and any failure of the Company to assert a right or provision under these Terms of Use shall not constitute a waiver of such right or provision.
If any provision of these Terms of Use is held by a court or other tribunal of competent jurisdiction to be invalid, illegal, or unenforceable for any reason, such provision shall be eliminated or limited to the minimum extent such that the remaining provisions of the Terms of Use will continue in full force and effect.
Entire Agreement
The Terms of Use, our Privacy Policy, and Terms of Sale constitute the sole and entire agreement between you and Marco Learning LLC regarding the Website and supersede all prior and contemporaneous understandings, agreements, representations, and warranties, both written and oral, regarding the Website.
Communications and Miscellaneous
If you provide us your email address, you agree and consent to receive email messages from us. These emails may be transaction or relationship communications relating to the products or services we offer, such as administrative notices and service announcements or changes, or emails containing commercial offers, promotions or special offers from us.
Your Comments and Concerns
This website is operated by Marco Learning LLC, a New Jersey limited liability company with an address of 113 Monmouth Road, Suite 1, Wrightstown, New Jersey 08562.
Please contact us for all other feedback, comments, requests for technical support, and other communications relating to the Website.
By Audience
Therapist Toolbox
Teacher Toolbox
Parent Toolbox
Explore All
By Category
Organization
Impulse Control
When Executive Function Skills Impair Handwriting
Executive Functioning in School
Executive Functioning Skills- Teach Planning and Prioritization
Adults With Executive Function Disorder
How to Teach Foresight
Bilateral Coordination
Hand Strengthening Activities
What is Finger Isolation?
Occupational Therapy at Home
Fine Motor Skills Needed at School
What are Fine Motor Skills
Fine Motor Activities to Improve Open Thumb Web Space
Indoor Toddler Activities
Outdoor Play
Self-Dressing
Best Shoe Tying Tips
Potty Training
Cooking With Kids
Scissor Skills
Line Awareness
Spatial Awareness
Size Awareness
Pencil Control
Pencil Grasp
Letter Formation
Proprioception
How to Create a Sensory Diet
Visual Perception
Eye-Hand Coordination
How Vision Problems Affect Learning
Vision Activities for Kids
What is Visual Attention?
Activities to improve smooth visual pursuits
What is Visual Scanning
Classroom Accommodations for Visual Impairments
Theories of Play
Free Resources
Members Club
Free Resources , Handwriting , Occupational Therapy
Writing Activities for Reluctant Writers
by Colleen Beck
November 28, 2022
Here, we're talking all about reluctant writers. We'll cover WHY kids hate to write, and we'll discuss strategies to engage kids that are reluctant to write. You'll also find TOYS and TOOLS to engage and motivate children that hate writing.
We've already covered  fine motor toy  ideas and pencil grasp toys , which can be a resource for reluctant writers. Today is all about play–based strategies to support reluctant writers.    Our related blog post on name practice in kindergarten offers more strategies to support the child who is reluctant to write, particularly for beginners struggling with underlying skills needed for handwriting.
Reluctant Writers
It's very common for kids of all ages to be a reluctant to write. Challenges such as not knowing letter formation, struggles with dysgraphia, or difficulties with visual perceptual skills or visual motor skills that impact legibility can mean that kids just hate to write.
They hate to practice handwriting.
Motivating struggling writers to actually practice the underlying areas in which they struggle can be a challenge. For kids that HATE to write, meaningful and motivating is key! These writing activities for reluctant writes will make handwriting fun so that kids can work on the skills they need to work on.
Practice writing? "But Mom! I don't like to write!" Sound familiar? Many kids (Many, many!) just aren't into practicing their handwriting at home. School and homeschooling can be exhausting for kids when they have to do certain topics that they just aren't interested in. And handwriting is often one of those topics.
Hopefully, you'll find some motivating handwriting activities in today's post that will help your reluctant writer pick up that pencil and start writing!
More Developmental Toys for Therapy
Be sure to check out these developmental toys, too. These are top-rated occupational therapy toys to support child development of skills.
Fine Motor Toys
Gross Motor Toys
Pencil Grasp Toys
Toys for Reluctant Writers
Toys for Spatial Awareness
Toys for Visual Tracking
Toys for Sensory Play
Bilateral Coordination Toys
Games for Executive Functioning Skills
Toys and Tools to Improve Visual Perception
Toys to Help with Scissors Skills
Toys for Attention and Focus
PRINTABLE LIST OF TOYS FOR Reluctant Writers
Want a printable copy of our therapist-recommended toys to support reluctant writers?
As therapy professionals, we LOVE to recommend therapy toys that build skills! This toy list is done for you so you don't need to recreate the wheel.
Your therapy caseload will love these handwriting toy recommendations. (There's space on this handout for you to write in your own toy suggestions, to meet the client's individual needs, too!)
Therapist-Recommended ​ RELUCTANT WRITER TOYS HANDOUT
Colleen Beck, OTR/L has been an occupational therapist since 2000, working in school-based, hand therapy, outpatient peds, EI, and SNF. Colleen created The OT Toolbox to inspire therapists, teachers, and parents with easy and fun tools to help children thrive. Read her story about going from an OT making $3/hour (after paying for kids' childcare) to a full-time OT resource creator for millions of readers. Want to collaborate? Send an email to [email protected]
More Posts Like This
Development , Occupational Therapy , Occupational Therapy Activities
Occupational Therapy , Occupational Therapy Activities
What Do Pediatric Occupational Therapists Do?
Development , Functional Skills , Occupational Therapy Activities
Transition Services
Attention , Development , Mental Health , Occupational Therapy , Occupational Therapy Activities , Self Regulation
Transitions for Children
Quick links, sign up for the ot toolbox newsletter.
Get the latest tools and resources sent right to your inbox!
Get Connected
Want to read the website AD-FREE?
Want to access all of our downloads in one place?
Want done for you therapy tools and materials
Join The OT Toolbox Member's Club!
Skip Navigation
Textbook Solutions
Expert Q&A
Plagiarism Checker
Grammar Checker
Expert proofreading
Internships
Career advice
© 2003-2023 Chegg Inc. All rights reserved.
Privacy & Terms | View desktop site
Writing Tips for People Who HATE Writing
So, you're a self-proclaimed hater of writing; a writing hater. You're not alone.  Many people hate writing. When the Nation's Report Card gave its big writing test to twelfth-graders in 2011, they asked participants their attitudes towards writing. Of those surveyed, 65% of boys and 48% of girls disagreed or strongly disagreed that "Writing is one of my favorite activities." That equals quite a lot of college-bound kids who don't consider writing a favorite activity! (and perhaps even hate it). Can anything be done to change this attitude?Is it possible to go from someone who hates writing to someone who can at least tolerate it and maybe even like it?
Absolutely!  We're going to show you how via the words of the experts—those who have achieved success in the world of writing—one letter at a time.
It's none of their business that you have to learn to write. Let them think you were born that way. – Ernest Hemingway
In the words of one of the most famous American novelists of all time: It's OK to get professional help to hate writing less. Lucky for you, a college campus is a wonderful place to get such help.  Most colleges and universities have a writing center or lab that is staffed with people who love to write (yes, they exist and this is typically their work habitat).  
Staff members and literary-bent student workers (often called writing tutors) can help you tackle some of the technical issues that may make you hate writing, like coming up with a theme, organizing your thoughts, or editing your work. These services are typically free, open to all students, and confidential. The staff at the writing center can also recommend some of the best books on writing to help you with various writing topics you may be hung up on, like: how to write an essay, how to end an essay, how to write a dissertation, and how to write a thesis statement.
Just Get It Done
Get it down. Take chances. It may be bad, but it's the only way you can do anything really good. – William Faulkner
Ah, the words of another great American writer and Nobel Prize laureate: Just get the words down—get the paper done! One of the reasons you may hate writing is that you're stuck in a vicious cycle of procrastination.  
For example: you think you hate writing, so you put it off as long as possible.  
Then, you realize your ten-page paper is due tomorrow, and you've done nothing so you have to pull an all-nighter. In the morning, guess what? You hate writing.
When you first get your writing assignment, instead of pushing it off, try to do a little.  In fact, try to write a bit each day. Reward yourself when you hit certain milestones.  Perhaps two paragraphs equals a walk or a page equals a latte.
Take your writing in small chunks so that you avoid that last-minute panic and sick feeling of having nothing done.  As Faulkner said, each bit may be bad (to you), but overall it is better than writing nothing at all, and it may be (probably is!) much better than you actually think.
Plus, once you have something written, you have something to work with.  You can ask someone you consider to be not a writing hater to look it over for edits and suggestions (if you want) or take it to the campus writing center for a professional review.
Exercise the writing muscle every day, even if it is only a letter, notes, a title list, a character sketch, a journal entry. Writers are like dancers, like athletes. Without that exercise, the muscles seize up. – Jane Yolen
We know this is probably not advice you want to hear, but Jane Yolen, the American author of The Devil's Arithmetic , is on point. Let's use running for an example: If you're not a runner, but set out to run five miles on your first day training to be one, you'll hurt yourself, fail miserably, or succeed (but totally exhaust yourself in the process). And, you'll probably decide you hate running.
When it comes to writing, this same thinking applies.
You need to do a little bit of writing every day to prepare for the big assignments. When you do this, writing that ten-page paper will seem less like a hated Herculean task, but more like a normal and tolerable routine.
So, even if you don't have a paper pending for a class, try to write a little something every day.  It may be as simple as a paragraph on "Why I hate writing," or a list of "Ten reasons my roommate rocks."  
Most likely you'll have absolutely no problem producing this little writing exercises, and (green light moment!) you may realize that it's not the writing you hate, but the topic or deadline. If you can't think of something to write, Google the phrase "writing prompts." Writing prompts are simply topics around which you start jotting down ideas. Online, you'll find a huge amount of writing prompts to choose from on every topic imaginable. There are even websites that will email you a free, daily writing prompt.
The more you read, the less apt you are to make a fool of yourself with your pen or word processor. ― Stephen King
This may seem like ridiculously simple advice, but take it from Stephen King (one of the most popular and prolific American writers of all time): reading matters. Reading more will make you hate writing less. And (bonus!) it doesn't even matter what you read.  You don't need to choose books on how to embrace writing. Any book, blog, article, list, magazine, etc. will do. Even if the reading material is poorly written, every written piece has a lesson (in this case what not to do when you write).  
Reading will teach you new words, expose you to different voices, help you glean new ideas, and make the process of writing your own pieces more comfortable (and possibly even inspired).
Use Your Own Voice
Don't try to figure out what other people want to hear from you; figure out what you have to say. It's the one and only thing you have to offer. – Barbara Kingsolver
Oh Barbara Kingsolver—amazing American poet and author of The Poisonwood Bible —we love this advice. One of the biggest reasons people decide they hate writing is because they're trying too hard to write for someone else, rather than as themselves. This is particularly true in creative writing or freshman English seminar classes (which are required at many American colleges and universities).
Think of the assignments for these classes like your college essay: You need to use your authentic voice. Don't try to write how you think a typical American college student writes or what the professor wants to read. Write as yourself.  
Another way to think of this is to write like you talk—you can even do this literally. If the assignment is to write a two-page essay about the greatest role model in your life, for example, dictate the piece first: Speak into your phone and record it, then put it down on paper.  It's sometimes that easy.  
Find your time and place
"You never have to change anything you got up in the middle of the night to write."  ―  Saul Bellow
The point Canadian-American writer Saul Bellow is making here is that you should write when the feeling is right for you. In other words, write when you feel that fire or burning to do so. Lovers of writing often get this feeling in the middle of the night or early morning, but it can be a totally different time for everyone.
Some people never get that feeling and that's okay too.
Along the same lines, write in an environment that motivates and inspires you.  For some people, writing in solitude in a quiet dorm room with the door closed could be this place. But if you're a writing hater, you'd probably feel more comfortable and motivated writing amongst other people in a public place.
Try writing at a coffee house, in a beautiful room in your favorite library, or outside in the residential quadrangle.  
Listen To Music
I've never willingly written a word without listening to music of some sort. Music for me is a companion during the lonely (and why not admit it? the boring) hours of writing. –  Edmund White
If you think writing = silence, American novelist and Princeton professor Edmund White may inspire you to think again.  Like some writers, White needs music in order to produce.
So may you!
If you're a writing hater that's never tried writing with music in the background, give it a try.  It may help relax you, trigger your creativity, and make writing a more fluid and willful experience. Try different genres of music. White likes classical artists like Stravinsky, Chopin and Bach, but others may write better to Eminem. Or try writing with live music around you.
Running! If there's any activity happier, more exhilarating, more nourishing to the imagination, I can't think what it might be. In running the mind flies with the body; the mysterious efflorescence of language seems to pulse in the brain, in rhythm with our feet and the swinging of our arms. ― Joyce Carole Oates
Prolific American novelist Joyce Carole Oates' strategy for writing is a powerful one: In order to get your words moving, you should get your body moving first. It may seem odd to think a stationary activity like writing could be triggered by a physical activity like running, but for many people who love to write this is the case.
There are writers who can write whole essays in their heads when they're out for a run and then put the words to paper when they return. While we're not guaranteeing this will happen for you, it is possible that running will help you get those creative juices in your mind flowing.  
Instead of using a run as an escape from your writing deadline, try thinking about your assignment as you run. You may be surprised just how easily the thoughts flow (and then go to paper).
Final thoughts
So there you have it.  We've given you eight tips straight from the masters on how to make writing a more pleasant and productive experience. Just as the authors we cited are incredibly diverse in their backgrounds and styles, so is everyone reading this article.
The tips that may work for one won't necessarily work for another.  Try out the ones that seem most appealing to you—pick and choose, experiment, and have fun.  
Above all, understand that you're not doomed to a life of being a writing hater.  With the right attitude and approach it's absolutely possible for you to delete that view of yourself and replace it with an antonym of your choice: writing ______.
Related Study 101
Learning Tricks
Reading + Writing Help
Inside the ADHD mind
What Is ADHD?
The ADHD Brain
ADHD Symptoms
ADHD in Children
ADHD in Adults
ADHD in Women
Find ADHD Specialists
New! Symptom Checker
ADHD Test for Children
ADHD Test for Adults
All Symptom Tests
Rejection Sensitivity
Oppositional Defiance
Autism Spectrum
Sensory Processing
ADHD Comorbidities
Medication Reviews
ADHD Medications
Natural ADHD Remedies
ADHD Therapies
Managing Treatment
Treating Your Child
Behavior & Discipline
School & Learning
Teens with ADHD
Positive Parenting
Schedules & Routines
Organizing Your Child
Health & Nutrition
More on ADHD Parenting
Do I Have ADD?
Getting Things Done
Relationships
Time & Productivity
Organization
Health & Nutrition
More for ADHD Adults
Free Webinars
Free Downloads
ADHD Directory
eBooks + More
ADHD Newsletters
Guest Blogs
ADHD News & Research
News & Research
For Clinicians
For Educators
Manage My Subscription
Get Back Issues
Digital Magazine
Gift Subscription
Renew My Subscription
ADHD Parenting
Words Will Never Hurt You
Kids with adhd hate writing. well, at least half of them do, according to research. and is it any wonder, considering the executive functions needed to generate ideas, outline, research, and physically write here, adhd education expert chris dendy, m.s., shares her tips for making writing less painful..
Kids with ADHD Struggle with Writing
Studies suggest that more than half of children with ADHD struggle with writing . Despite an overflow of creative ideas, they struggle when it comes to getting these ideas down on paper. Children with ADHD have a hard time getting started, picking essay topics, locating appropriate resources, holding information in their memory,  organizing and sequencing the material, and getting it down on paper — all before they forget what they wanted to say.
Allow Enough Time
Students with ADHD, especially those with the inattentive subtype, may take longer to process information — and they need writing strategies that accommodate this need. Be sure to make sure your child has extended time to complete written assignments as an IEP or 504 accommodation.  Alternatively, ask the teacher to consider a shorter assignment.
Help Topic Selection
Children with attention or learning difficulties have a tough time narrowing down choices and making decisions. Students who get stuck trying to pick an essay topic may use up all their time and energy before they even start writing. Help your child by listening to all of his ideas and writing down three or four of his topics on cards. Next, review them and have him eliminate each topic, one by one — until only the winner is left. If he can't decide, flip a coin.
[ Self Test: Could My Child Have a Learning Disability? ]
Teach Brainstorming Skills
Because children with attention or learning problems often cannot hold their ideas in mind for very long, you might serve as a "scribe" and record ALL the student's thoughts on the assigned topic. Let them brainstorm and avoid making judgments or grammatical corrections, since that would interrupt the flow of ideas. The trick is to capture all the ideas first and correct or edit them later.
Set Up a Note System
Or, alternatively, set up a note system. Ask the student with ADHD to write her notes about a topic on individual sticky notes. That makes it easy to spread out and group the notes together that feature similar ideas so she'll be able to easily identify the major concepts of the subject from the groupings.
Organize Ideas Visually
To organize, and sequence those thoughts and ideas consider using a graphic organizer such as a mind map: Write the main idea in a box in the center of the page and surround it with bubbles containing subtopics and supporting ideas. This helps organize her thoughts when it's time to write.
He Talks, You Type
If your child is struggling to start writing, sit down with him to talk about the assignment. Review his notes from the brainstorming session and ask, "How you could write the first sentence in the second paragraph?" If he doesn't have an answer, say, "Here's an idea for the first sentence. How would you write that in your own words?" To prevent writer's block, type his thoughts as he expresses them. His skills will improve over time and require less involvement on your part.
[ Free Download: 18 Writing Tricks for Students with ADHD ]
Flesh Out the Details
During the process, ask questions and refer to her brainstorming ideas to stay on topic.  Once the main part of the essay is complete, you might give one instruction at a time — write an exciting opening sentence, for example, or describe the setting in greater detail — and have her fill in the rest.
Chidren with attention and learning difficulties often write more slowly than their classmates. Encourage your child to start the writing process on a computer. This way, she'll keep her work organized and won't misplace her essay or assignment before it's finished. Also, by working on the computer, she can easily rearrange the order of sentences and paragraphs in a second draft.
Help Add Details
Your child may have a hard time writing to length and may produce essays that are too short and lacking in details. Explain how the use of adjectives and adverbs can enhance his or her composition. Show your child how to use a thesaurus, too.
Have Her Say Words as She Writes Them
Auditory feedback helps students with ADHD and learning difficulties stay focused and monitor their efforts. Children are less likely to miss errors in their work if they hear their writing spoken aloud.
Tap into Tech
Ease writing challenges by using language disability friendly software. Speech-recognition programs allow students to read aloud into a microphone and see their words appear on a computer screen. Word-prediction software helps with spelling and builds vocabulary, providing a drop-down list of words from which a student can choose.
Edit, Polish, and Revise
This is often the most difficult task for many students with learning challenges because they tend to "read" what they intended rather than what they wrote. Use one of these mnemonics to focus a child's efforts:
COPS — Capitalization, Organization, Punctuation, Spelling
C-SOOPS — Capitalization, Sentence Structure, Organization, Overall format, Punctuation, Spelling
A child should go through his assignment multiple times, focusing on one of these components at a time.
Encourage Writing at Home
Have your child write down his thoughts about outings to the movies, visits with relatives, or trips to museums in a journal. Add some fun to the activity by asking your child to e-mail you his thoughts or text-message you from his cell phone.
[ Writing Made Easy: Tech Tools to the Rescue ]
More Articles Recommended For You
Famous People with Dyslexia, Dyscalculia & Other Learning Differences
Twice the Challenge: Getting the Right Diagnosis
Dear ADDitude: Will My Dyslexic Child Ever Read for Fun?
The Truth About Dyslexia in Children
How to Treat the Symptoms of Dyslexia
The Best Way to Explain Learning Disabilities to Your Child
"My ADHD Looks Nothing Like Your ADHD"
9 Things I Wish the World Knew About My Students' ADHD
Free newsletter, the adhd parenting guide, behavior & discipline, positive parenting, organization, happiness & more..
It appears JavaScript is disabled in your browser. Please enable JavaScript and refresh the page in order to complete this form.
Account Activating this button will toggle the display of additional content Account Sign out
The End of the College Essay
llustration by Robert Neubecker
E verybody in college hates papers. Students hate writing them so much that they buy , borrow , or steal them instead. Plagiarism is now so commonplace that if we flunked every kid who did it, we'd have a worse attrition rate than a MOOC . And on those rare occasions undergrads do deign to compose their own essays, said exegetic masterpieces usually take them all of half an hour at 4 a.m. to write, and consist accordingly of "arguments" that are at best tangentially related to the coursework, font-manipulated to meet the minimum required page-count. Oh, "attitudes about cultures have changed over time"? I'm so glad you let me know.
Nobody hates writing papers as much as college instructors hate grading papers (and no, having a robot do it is not the answer). Students of the world: You think it wastes 45 minutes of your sexting time to pluck out three quotes from The Sun Also Rises , summarize the same four plot points 50 times until you hit Page 5, and then crap out a two-sentence conclusion? It wastes 15 hours of my time to mark up my students' flaccid theses and non sequitur textual "evidence," not to mention abuse of the comma that should be punishable by some sort of law—all so that you can take a cursory glance at the grade and then chuck the paper forever.
What's more, if your average college-goer does manage to read through her professor's comments, she will likely view them as a grievous insult to her entire person, abject proof of how this cruel, unfeeling instructor hates her . That sliver of the student population that actually reads comments and wants to discuss them? They're kids whose papers are good to begin with, and often obsessed with their GPAs. I guarantee you that every professor you know has given an A to a B paper just to keep a grade-grubber off her junk. (Not talking to you, current students! You're all magnificent, and going to be president someday. Please do not email me.)
When I was growing up, my mother—who, like me, was a " contingent " professor—would sequester herself for days to grade, emerging Medusa-haired and demanding of sympathy. But the older I got, the more that sympathy dissipated: "If you hate grading papers so much," I'd say, "there's an easy solution for that." My mother, not to be trifled with when righteously indignant (that favored state of the professoriate), would snap: "It's an English class . I can't not assign papers ."
Mom, friends, educators, students: We don't have to assign papers, and we should stop. We need to admit that the required-course college essay is a failure. The baccalaureate is the new high-school diploma : abjectly necessary for any decent job in the cosmos. As such, students (and their parents) view college as professional training , an unpleasant necessity en route to that all-important " piece of paper ." Today's vocationally minded students view World Lit 101 as forced labor, an utter waste of their time that deserves neither engagement nor effort. So you know what else is a waste of time? Grading these students' effing papers . It's time to declare unconditional defeat.
Most students enter college barely able to string three sentences together—and they leave it that way, too. With protracted effort and a rhapsodically engaged instructor, some may learn to craft a clunky but competent essay somewhere along the way. But who cares? My fellow humanists insist valiantly that (among other more elevated reasons) writing humanities papers leads to the crafting of sharp argumentative skills, and thus a lifetime of success in a number of fields in which we have no relevant experience. But my friends who actually work in such fields assure me that most of their colleagues are borderline-illiterate. After all, Mark Zuckerberg's pre-Facebook Friendster profile bragged "i don't read" ( sic ), and look at him.
Of course it would be better for humanity if college in the United States actually required a semblance of adult writing competency. But I have tried everything . I held a workshop dedicated to avoiding vague introductions ("The idea and concept of the duality of sin and righteousness has been at the forefront of our understanding of important concepts since the beginning of time.") The result was papers that started with two incoherent sentences that had nothing to do with each other. I tried removing the introduction and conclusion altogether, and asking for a three-paragraph miniessay with a specific argument—what I got read like One Direction fan fiction .
The sliver of the student population that actually reads comments and wants to discuss them? They're kids whose papers are good to begin with, and often obsessed with GPAs.
Photo by Nick White / Thinkstock
I've graded drafts and assigned rewrites, and that helps the good students get better, but the bad students, the ones I'm trying to help , just fail to turn in any drafts at all. Meanwhile, I come up for air and realize that with all this extra grading, I'm making 75 cents an hour.
I'm not calling for the end of all papers—just the end of papers in required courses. Some students actually like writing, and let those blessed young souls be English majors, and expound on George Eliot and Virginia Woolf to their hearts' content, and grow up to become writers, huzzah. But for the common good, leave everyone else out of it.  
Instead of essays, required humanities courses (which I support, for all the reasons William Cronon , Martha Nussbaum , and Paulo Freire give) should return to old-school, hardcore exams, written and oral . You cannot bullshit a line-ID. Nor can you get away with only having read one page of the book when your professor is staring you down with a serious question. And best of all, oral exams barely need grading: If you don't know what you're talking about, it is immediately and readily manifest (not to mention, it's profoundly schadenfroh when a student has to look me in the face and admit he's done no work).
Plus, replacing papers with rigorous, old-school, St. John's -style tribulations also addresses an issue humanities-haters love to belabor: Paper-grading is so subjective , and paper-writing so easy to fake, that this gives the humanities their unfortunate reputation as imprecise , feelings-centered disciplines where there are "no right answers." So let's start requiring some right answers.
Sure, this quashes the shallow pretense of expecting undergraduates to engage in thoughtful analysis, but they have already proven that they will go to any lengths to avoid doing this. Call me a defeatist, but honestly I'd be happy if a plurality of American college students could discern even the skeletal plot of anything they were assigned. With more exams and no papers, they'll at least have a shot at retaining, just for a short while, the basic facts of some of the greatest stories ever recorded. In that short while, they may even develop the tiniest inkling of what Martha Nussbaum calls "sympathetic imagination"—the cultivation of our own humanity, and something that unfolds when we're touched by stories of people who are very much unlike us. And that, frankly, is more than any essay will ever do for them.
They Do Not Like . Writing Essays
Admission Essays
Essays Term Papers
Research Papers
Book Reports
Dissertations PhD Theses
MBA Projects
Term Projects
Coursework Writing
Speech Writing
Poetry Writing
Creative Writing
Essay Editing
Academic Researching
Reasons Students Hate Writing Essays or Term Papers
Three term papers due tomorrow with three major tests from three of the classes as well as a long math assignment. What should a student do ? This problem while in exaggeration often happens to students. It is like all the teachers decide to overwhelm the students in their classes with not only tests on the same day but also term papers, essays, or other writing assignments. This is the reason most students hate writing term papers or other types of writing. Other reasons for disliking writing assignments are poor English classes in high school, often instructors fail to explain different writing styles, unsure of topics to write, and instructors fail to read the writing assignments.
While students hate writing essays and term papers when there are several due at the same time sometimes it is a matter of timing and preparation. If the syllabus tells when different term papers are due, then begin preparing as early as possible. When more than one instructors assign term papers that will be due at the same time, try talking to the instructors and asking for different due dates will help. Many instructors do not purposely assign term papers to be due on the same day. Talking to them can often make a difference. Try preparing for term papers as far ahead as possible. For instance, begin research several days before it is due. Begin writing note cards a couple of weeks before the term paper is due .
Often high school English classes fail to explain the tasks involved in writing successful research papers, term papers, or essays. Often students fail or make low grades on these high school English papers and the students develop hatred toward any type of writing assignments. Many high school teachers assign writing assignments for every chapter of their text. Boredom leads to hate. While nothing can be done to change high school or college teachers, instruction on how to write successful term papers and essays does help. The first step to a great term paper is a hook with an interesting anecdote, statistic, or fact. The next steps are similar to any five-paragraph essay of introduction, body, and conclusion. Check the Internet for more directions on how to custom write a great essay.
Many instructors do not thoroughly explain the different styles of writing. APA, MLA, or other styles are usually explained on the Internet. Many successful sample or custom papers are available free of charge on the Internet. Explanations of these take the fear out of the writing of essays.
Students often lack self-confidence in their writing abilities or they do not know how to pick a topic. Brainstorming will help in finding interesting topics. Write down everything you know about a topic . Use this to select and write about a topic. The best way to gain self-confidence is to practice writing essays and then have someone proofread it for you.
Students often feel writing custom term papers or essays are a waste of valuable time. The reason they feel this way may be for two reasons: first, they know the teacher will not read the essay or they know the teacher will not give them feedback about the essay. This makes the student angry and causes them to hate essays. Discuss your feelings with your instructor and ask if he/she cannot tell you what they liked or disliked about the essay. Sometimes teachers do not feel they have the time but if they know a student wants the information they might take a little more time reading and giving feedback. Secondly, sometimes the grade on an essay seems unfair. Talk to the instructor about how the essay was graded.
Students dislike writing term papers, essays, or other writing assignments for a number of valid reasons. Knowing why the student hates writing term papers, research papers, or essays is often the first step in correcting problems to help the student become more equip in writing assignments . Often time is a key reason students hate writing term papers, essays, or writing assignments. Begin preparation as early as possible on any writing assignment.
Homework Writing Torture
Students have hated homework for as long as there has been such a thing. From their viewpoint, no other population group is forced to work all day and then again for nearly all of the rest of their waking hours. They are also quite aware that most of what passes for homework is merely busywork that has little or no value to them. Dry as dust and virtually useless, homework sits in the backpacks of students everywhere, just waiting to insult their intelligence and waste the precious few hours of the best years of their lives.
In general, students are painfully correct in their belief that homework, as it now exists, puts them in a captive, tortured class of people. However, it must also be remembered that students are, for the most part, minors or very young adults. Their language is peppered with absolutes, such as always and never, and, because of their youth and inexperience, they have no frame of reference for "this too shall pass." Parents and teachers must deal with the realities of life for students. Even if the student is older and returning to school, it must be remembered that they have family, community, and employment responsibilities during their hours away from school. Finding a way to structure homework so that it not only fits into a productive life, but also adds value to the lives of everyone it affects.
Students are not the only ones who hate homework. Their parents hate it too. The constant stress of trying to find a way to force students to get their homework done can, and often does, do a significant level of damage to the fabric of the family itself. No one wants to be a jailer, and no one volunteers to be a prisoner. There is nothing worse than turning every dinner hour and weekend into a contest to put as much pressure on students as possible without breaking their spirits completely. The situation is even worse if there has been a divorce and parenting attitudes toward homework are not consistent.
This brings us to the topic of the quality of homework. The stuff of nightmares is copying questions from the textbook, then skimming for the answer and copying that as well. This sort of thing goes on from elementary school right on through college. It infuriates students and is the quickest way to send them to someone, anyone, who will do it for them - for free or for money. A much better tack would be for teachers to take advantage of academic themed computer graphics and game programs for younger children and "Write me the story of..." for older students. For example, high school and college students could be asked to "Write the real story of Helen of Troy, including all of the soap-opera themes running through it." A great homework assignment would be to ask students to find the best online resource for teaching any particular topic, including mathematics and the sciences. Students would love it and would be far more likely to find real meaning in their homework.
If homework is supposed to be an enhancement of what was discussed in class, then the activities described above fill that bill perfectly. To continue with homework as it has traditionally been used is to condone the very reasons students ultimately give up and turn away from higher education. With the recent growth of academic resources on the Internet, there is no excuse for teachers, parents, and students not taking full advantage of the opportunity to have a great time with exciting and relevant homework assignments.
Don't be afraid to reach out and get help if it's needed! CustomPapers.com can assist you.
Home | Order Now
Essays, Term Papers | Admission Essays | Research Papers | Book Reports | Dissertations | Executive Summaries | Term Projects | MBA Essays Coursework | Speech Writing | Poetry Writing | Creative Writing | Copywriting | Editing | Researching Writing Tutorial | Essays & Articles | Testimonials | Our Writers | FAQs
© 2000 - 2023 CustomPapers.com About Us | Privacy Statement | TOS | Become an Author
Anyone else hate essays?
Writing many pages and lying about half the stuff
I despise them at this point. Even though I always get high marks on them, I question everything I write when doing an essay, wondering if it makes any sense, and can't stand reading over it when revising it multiple times. By the time I turn it in, I think the paper is complete garbage. The worst class I ever took was Philosophy because it was all long and short essays.
I agree with you! This is nonsense! I've never liked writing essays. Always ask for help from acquaintances or Eduowl.pro who know how to write these papers. I hate writing. Let me learn math formulas, I'll do it. BUT NOT ESSAYS!!!
I am exactly the same way. I swear, I've gotten 90-100% on 99% of the essays I write. I think my average grade on essays is like 97%, but I ALWAYS think they're garbage. I thought I was the only one. They're way too much anxiety for what they're worth lol
i despise em too xd
One thing I never understood back when I first started college, was that my English teachers always said that we needed to go through all the steps of writing when composing an essay (brainstorming, rough draft, and final draft). Our final for the class was timed essay were we had 2 hours to write an entire essay from scratch. Then they were graded by up three other teachers in the department. This was a pass/fail system too, so even if you were passing the class, but if you didn't pass the final you failed. You could pass the final but not pass the class.
Thats fucked
Essays aren't the most fun things to write, but I'm used to it. I've written several essays in the past, so I have the formats down pretty well. Doesn't make it any less fun, however.
Essays are straight up the reason I'm a math major. Fucking hate that shit
Get proofs and papers instead
FUCK essays. I love engineering.
If I could start college over again I would definitely be some sort of engineer.
I hate essays, a big perk to majoring in biochem is lack of essays
I actually love essays, and I love writing them. I would love to tutor more college students with their writing but it seems all of those who also hate essays also do not want help with them! 😂
What's bio chem?
I hate general eds.. bachelors should only be half as long.
Essays aren't too bad for me. I'm good at English and I type pretty fast.
But math? I fucking hate math.
I hate essays so much. Someone offered to pay me to write an essay for them on immigration, NOPE.
I hate essays that even the profs know are full of BS. It's like they are asking us to write about the color blue, but you have to use 10 pages...
Aside from that I enjoy short essays.
Excellent analogy.
They should grade us on how well-written our papers are, not meeting some ridiculous page count.
That's why I despise writing essays. I don't mind writing a paragraph or two about a subject but when they expect you to write a 5 to 6 paragraph essay about a small subject like recycling and expect you to actually come up with that much information in a 5 page essay. It's ridiculous and is why I despise writing essays cause almost all the subjects they make us write essays for don't even have that much information to be written in more than 2 paragraphs.
You may be lying about half the stuff when you write, but we're only skimming a quarter of it when we grade. Try to play to those odds.
About Community
Procrastinating
Ranked by Size
George Mason University
Writing Across the Curriculum
Visitors & Maps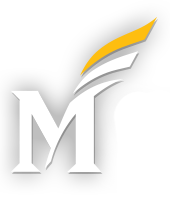 Rethinking the Research Paper
Post author By Michelle LaFrance
Post date April 21, 2014
By Michelle LaFrance
Rebecca Schuman whipped up an educational furor in December of 2013, writing on Slate.com: "We need to admit that the required-course college essay is a failure." Schuman's rationale: "Students Hate Writing Papers. Professors Hate Grading Papers." Since Schuman's post went viral, any number of online responses have cropped up—defending the typical college essay, suggesting new approaches to this central writing activity, and critiquing the sorts of characterizations of education that arise from "click bait" traffic on sites like Salon.com. But Schuman's post echoes with a lively, ongoing conversation in the field of Writing Studies. She is not the first, nor will she be the last, to question the traditional research-based essay in college courses.
Barbara Fister (an academic librarian at Gustavus Adolphus College), for instance, has been an outspoken critic of the research paper for a number of years. In her piece, "Why the Research Paper Isn't Working," Fister laments the "mixed messages" sent by typical "research paper" assignments. For Fister, the form is an "artificial genre" that "works at cross-purposes to actually developing respect for evidence-based reasoning, a measured appreciation for negotiating ideas that are in conflict, or original thought." Moreover, the artificiality of the research-process and experience of writing the traditional research paper interferes with the students' desire to engage in deep and meaningful ways with course materials, to think through why the ethics of source usage really do matter in the real world, and ultimately, to care much about the subjects they chose to write about.
Moreover, recent research on student citation practices uncovered by The Citation Project , has opened a series of unnerving questions around instruction in research-writing. Interested in understanding how students were engaging and comprehending source materials, The Citation Project team examined the kinds of sources students were drawing on and identified patterns in source usage in the research-based writing of a random sample of undergraduates at 16 different institutions. Some of the principle findings include: • Students tended to cite from a source only once; • Around 50% of the 1,832 citations in student essays were drawn from source material that was five pages or shorter; • Over 75% of the citations referred to information that appeared on the first three pages of the source; • Very little summary of sources appeared in the essays studied—164 incidences of summary out of 1,832 citations.
These results indicate that students are typically locating shorter sources, not reading to the end of their sources, and alighting on several different sources without investing time in reading those sources. (The project's findings are summarized here .) All of these conversations point to the importance of thinking through the research-based assignments we offer undergraduate writers. As instructors, we want to be offering authentic and well-scaffolded assignments that offer students the opportunity for students to engage deeply and meaningfully in research practice and processes of inquiry.
In truth, even well-designed research-based assignments can simply fall flat. Despite our best efforts, students often see research papers as formulaic or rote; many students are balancing work, school, family, and other important personal issues and will simply not have the time, project management skills, or interest to think through the material as carefully as we'd like them to. Inexperienced undergraduate writers often do not understand the nature of expertise and/or authority in academic fields. Many students struggle to read academic texts because they are unfamiliar with the register and conventions of these forms. Because they lack the depth and breadth that professor take for granted, undergraduates are often unable to situate themselves within the ongoing conversations that ground effective research questions, the selection of sources, or the synthesis of source-based materials.
What then might professors who value the research-based writing assignment do to support students in developing the aptitudes, knowledges, and interests necessary for effective research writing? The following tips offer some ways to rethink the traditional research paper.
• Ask students to develop their own questions, drawing from the learning goals of the course. Workshop these questions in class so that students may benefit from each other, as well as seeing the range of interpretations that may arise from course materials. • Ask students to describe the active conversation about a topic or problem, including how thinkers in a field may diverge in their positions and what standpoints inform those points of agreement/disagreement. • Ask students to identify and define the audience they will address in their essays. Be sure to discuss the attributes, needs, and values of this audience in class. • Ask students to write a proposal for submission to a funding, industry, or government organization—have them pose, define, and present their findings on a current problem, as well as the solution they seek support for. How have you rethought research-based writing assignments in the courses you teach? We look forward to hearing from you in the comments below.
Works Cited "Phase I Data." The Citation Project. The Citation Project. 2001. Web 2 Feb. 2014
Fister, Barbara. "Why the "Research Paper" Isn't Working." Inside Higher Ed April 12, 2011. Web. 11 Jan. 2013.
Schumann, Rebecca. "The End of the College Essay. An Essay." Slate.com 13 December 13. Web. 2 Feb. 2014.
Links For Further Reading: Berret, Dan. "Skimming the Surface." Inside Higher Ed. April 11, 2011, Web. 2 Feb 2014. http://www.insidehighered.com/news/2011/04/11/study_of_first_year_students_research_papers_finds_little_evidence_they_understand_sources
Head, Alison J. and Michael B. Eisenberg. "Assigning Inquiry: How Handouts for Research Assignments Guide Today's College Students." Project Information Literacy Progress Report July 13, 2010. Web 2 Feb 2014.
"Improving the Research Essay." WAC Clearinghouse. http://wac.colostate.edu/intro/pop6f.cfm
Project Information Literacy. http://projectinfolit.org/
Michelle LaFrance is the director of the George Mason University Writing Across the Curriculum program. Her academic work on the material conditions of writing programs has appeared in College Composition and Communication and edited collections in the field of Writing Studies. New to the DC area, she is looking forward to discovering bike trails along the Potomac.
- Will you write my paper for me? - Yes, we will.
What we offer:, let's write a paper for you in no time, follow these 4 simple steps and solve you problem at once.
Provide details such as your topic, the number of pages, and extra requirements, and we'll do a paper for you in no time!
Log in to your personal account to know the current status of your paper(s). You can also turn to our support team for the same purpose. Enjoy your life while we're working on your order.
As soon as we write the paper(s) for you, check it for correctness, and if everything is good to go, just download it and enjoy the results.
Our customers' feedback
Still hesitant just look: others have already used our services and were pleased with the results.
Thank you guys for the amazing work! I got an A, and my professor was impressed. You have done the impossible, and I will never forget your help! The best service ever!
I ordered my paper two weeks ago and received it on time. The quality is very good, much better than other companies provide. My support agent is a pro, fast and simple explanations. Thanks!
I am firmly convinced that you will never disappoint me because you haven't done it before. Amazing approaches and solutions at perfect prices! Please continue working the way you do!
I've been using WritePaperFor.me for about five months, and I have nothing to complain about. Excellent quality, perfect grammar, delivery on time, nice support team, pleasant prices, amazing results.
This service helped me focus on my job, and I will never forget the support I received. I've got a promotion in the end! Thanks a lot for everything you do for people like me!
I have to admit that searching for a reliable and professional service was a tough quest. Nevertheless, I am happy that I managed to find writepaperforme! Everything is much better than I expected!
The best bargain is just a few clicks away!
Get an original paper that doesn't cost a fortune!
450 orders completed daily
86 disciplines of expertise
820+ professionals on our team
4.88/5 is the average order rating
​​Still have questions?
Contact our support agents and let them help you!
Is it time to write a paper for you? Contact us and relish the highest academic performance! 
Our professionals will do their best!
You'll write my paper for me, won't you? We certainly will!
So tired of writing papers that you're starting to think of your professor's demise? Relax, we're only joking! However, even a joke is woven with the thread of truth, and the truth is that endless assignments are constantly nagging at you and keeping you up all night long.
'Writing my papers is unbearable!' you may think But you're not alone… What if we told you that we know a magical place where professionals can write your essays so perfectly that even professors' most sophisticated requirements will be met? You've probably already guessed that we're talking about WritePaperFor.me — the most delightful, facilitating, and destressing custom paper-writing service!
We are not going to be shy about our wish to see you as our steady customer. As a result, we aren't twiddling our thumbs but permanently improving our services; we carefully select writers who always bone up on their subjects and disciplines, and we won't rest unless you've gotten your ideal paper(s). All your wishes become our unshakable rules!
Why would I ask you to write paper for me?
Despite the obvious and even natural resistance to the idea of paper writing in principle that may occur with any student, you may also ask yourself, 'Why would I need you to help me write my paper?' The answer to this question lies in the spectrum of your routine actions. It's not surprising that studying becomes part of our lives, but sometimes we've just got too much going on!
When you write an essay or academic paper, you just do one of the numerous things you face daily or weekly. This part of your life consumes lots of energy and time, so how can you possibly get around to doing other things like having fun, working, playing sports, helping relatives, and spending time with friends?
People are social creatures, and it's only natural of us to request help from experts.. That's why we ask doctors, electricians, or plumbers to help us! They're all specialists. Who writes essays for you better than you do? Right, people who write numerous essays every day. We are experts in academic writing, aimed at satisfying all your needs related to education.
You just hire a professional to get a paper written, like you normally do in other situations. Our team of writers know everything about writing your paper and can cope with assignments of any complexity and academic level. Well-researched and expertly-written papers are what we do for our customers, and we always do our work professionally so that you could kick back and enjoy your life to the fullest.
The undeniable benefits of our custom paper-writing service
Apart from a paper written in accordance with the highest standards, we provide a wide range of contributory advantages to make your life easier. Let's take a closer look at them.
Round-the-Clock Support. Our paper-writing service works day and night to help you with all current issues. Our friendly support team is available whenever you need them, even if it's the middle of the night. They will gladly guide you and answer all your questions on how to order customized papers or consult you about the matters at hand. Feel free to share your questions or concerns with them and get comprehensible answers.
High-Class Quality. 'Will you write a paper for me that meets all requirements?' This question is frequently asked by many students, and we always answer in the affirmative. Our main goal is to deliver a perfectly written paper the meets the highest possible writing standards. We don't rest unless you are satisfied with our work. If you hire a paper writer online, we guarantee you that you get 100% original and plagiarism-free assignments of high quality.
Complete Anonymity. We value your privacy and use modern encryption systems to protect you online. We don't collect any personal or payment details and provide all our customers with 100% anonymity. 'Can you write a paper for me and let me stay anonymous?' Of course, we can! We are here to help you, not to cause problems.
Fast Delivery. We completely understand how strict deadlines may be when it comes to writing your paper. Even if your paper is due tomorrow morning, you can always rely on us. Our writers meet all set deadlines unequivocally. This rule is ironclad! The offered range is wide and starts from 6 hours to 2 weeks. Which one to choose is totally up to you. On our part, we guarantee that our writers will deliver your order on time.
Free Revisions. Our mission is to hone your paper to perfection. That's why we offer you free revisions to make everything ideal and according to your needs. Feel free to ask for revisions if there is something you would like to be changed. That's how our paper writing service works.
Money-Back Guarantee. You can get up to a 100% refund if you are dissatisfied with our work. Nevertheless, we are completely sure of our writers' professionalism and credibility that offer you hard-core loyalty to our guarantees.
Comprehensible Explanations. 'Can someone write my paper for me and provide clarifications?' This question arises from time to time. Naturally, we want you to be totally prepared for the upcoming battle with your professor. If you need to fill the gaps in your knowledge, you can always ask for clarifications related to your paper. Moreover, when you order 'write my paper for me' service, you can always turn to our support agents for assistance. They will be glad to provide you with the necessary information and comprehensible explanations.
Fast and Customer-Focused Solutions. 'Is it possible to do my paper for me so that I don't worry about it at all?' It certainly is! We offer all-encompassing solutions to all your academic problems by defining issues, determining their causes, selecting proper alternatives, and ultimately solving them. You are free to do your favorite activities while we are taking care of ongoing matters. You can always rely on us when it comes to essay-writing online and taking an individual approach to every case.
Who will write my paper when I order it?
Another crucial advantage of our service is our writers. You may have asked yourself, 'I'd like to pay someone to write a paper for me, but who exactly will that person be?' Once you order a paper, our managers will choose the best writer based on your requirements. You'll get a writer who is a true expert in the relevant subject, and a perfect fit is certain to be found due to our thorough procedure of selecting.
Every applicant passes a complex procedure of tests to become one of our permanent writers. First of all, they should provide their credentials.  We need to make sure that any prospective writers we hire have the proper experience.. The next step resides in passing a series of tests related to grammar, in addition to subject and/or discipline. Every paper-writer must pass them to prove their competency and their selected field of expertise.
One more step includes writing a sample to prove the ability to research and write consistently. Moreover, we always set our heart on hiring only devoted writers. When you ask us to write your essay or other academic works, you can be sure that they always do their best to provide you with well-structured and properly-written papers of high quality.
The final chord is related to special aspects of academic paper-writing. It means that every writer is prepared to cite properly, use different styles, and so on, so you don't have to be worried about formatting at all.
'So, can they write an ideal paper for me?' We answer in the affirmative because we select only the best writers for our customers. Approximately 11% of all applicants can pass the whole set of tests and are ready to help you. All writers are fully compensated for their work and are highly motivated to provide you with the best results.
We are online 24/7 so that you could monitor the process of paper-writing and contact us whenever necessary. Don't forget that your satisfaction is our priority. Our writers fully focus on your order when it comes to the 'write my paper' procedure. Our managers will immediately send all the information to your writer if any corrections are required.
It's time to write my paper! What should I do?
'I am ready to pay to have a paper written! Where do I start?' Our team hears these words every day. We really believe that every student should be happy. That's why we offer you to look at the simple steps to make the process even more convenient.
Fill in the comprehensible order form located on the main page of our website. If you need some help with it, feel free to contact our support team.
Provide the necessary details, such as the topic, subject or discipline, paper format, your academic level, etc.
Select the deadline, and we will strictly follow it.
Pay the total price. Submit a preferred payment method. The full sum will be deposited into your account on our website. The money will be transferred to your writer in case you approve the paper.
If you have additional materials provided by your professor or may simply assist in writing your paper, please attach them too. They will help the assigned writer meet your professor's expectations.
Every paper we can write for you is expertly-researched, well-structured, and consistent. Take a look at some types of papers we can help you with:
Dissertations
Research papers
Case studies
Term papers
Business plans, etc.
Questions like 'I would like you to write a paper for me without destroying my reputation. Can you promise to do so?' or 'Can you write my paper for me cheap and fast?' often arise, and we take pride that these options are included in the list. Your safety and anonymity are parts of our common priority, which is to make you fully satisfied with all offered services.
Moreover, our pricing policy is flexible and allows you to select the options that totally suit your needs at affordable prices. You will be pleased with the results and the amount of money spent on your order. Our managers and writers will do the rest according to the highest standards.
Don't hesitate and hire a writer to work on your paper now!
We believe that students know what is best for them, and if you suppose that it is time to 'write my paper right now,' we will help you handle it. 'Will you do my paper without any hesitation?' Of course, we will. Our service has all the necessary prerequisites to complete assignments regardless of their difficulty, academic level, or the number of pages. We choose a writer who has vast experience and a breadth of knowledge related to your topic.
Our 'write my paper for me' service offers a wide range of extra features to make the ordering process even more pleasant and convenient. Unlike lots of other services, we provide formatting, bibliography, amendments, and a title page for free.
'When you write my paper for me? Can I monitor the process?' Naturally, you can. We understand that you may want to ensure that everything is going well. Furthermore, there may be situations when some corrections are needed. We believe that a tool like this can come in handy. The assigned writer will strictly follow your and your professor's requirements to make sure that your paper is perfect.
'Is it possible to write my essay from scratch?' We don't do just proofreading or editing. Our goal is to fully carry your burden of writing. When this or similar questions appear, we always assure our customers that our writers can do whatever they need. Apart from writing from scratch or editing and proofreading, our experts can effortlessly cope with problem-solving of all kinds;even sophisticated software assignments!
Our 'write my paper for me' service is good for everyone who wants to delegate paper-writing to professionals and save precious time that can be spent differently and in a more practical way. We want you to be happy by offering the great opportunity to forget about endless and boring assignments once and forever. You won't miss anything if your papers become the concern of our professional writers.
Don't waste your precious time browsing other services. We provide you with everything you need while you are enjoying yourself by doing things you really enjoy. 'Write my paper then! Do my paper for me right now!' If you are ready to exclaim these words with delight, we welcome you to our haven, a place where students spend their time serenely and never worry about papers! It's your turn to have fun, whereas our mission is to provide you with the best papers delivered on time!
Questions our customers ask
Can someone write my paper for me.
Yes, we can. We have writers ready to cope with papers of any complexity. Just contact our specialists and let us help you.
Who can I pay to write a paper for me?
We will help you select a writer according to your needs. As soon as you hire our specialist, you'll see a significant improvement in your grades.
Can I pay someone to write a paper for me?
Yes, you can. We have lots of professionals to choose from. We employ only well-qualified experts with vast experience in academic paper writing.
What website will write a paper for me?
WritePaperFor.me is the website you need. We offer a wide range of services to cover all your needs. Just place an order and provide instructions, and we will write a perfect paper for you.
Is it safe to use your paper writing service?
Our service is completely safe and anonymous. We don't keep your personal and payment details and use the latest encryption systems to protect you.
What are you waiting for?
You are a couple of clicks away from tranquility at an affordable price!