Energy Projects Plus
Our Clients and Funders
Our Trustees
Get Involved
Community Engagement
Event Management
Project Management
Training and Education
Make a Referral
Energy Projects Plus is a registered Charity (1080137) and Company Limited by Guarantee (3176917).
Reg office is Sandon Building, Falkland Road, Wallasey CH44 8ER. Tel 0151 637 3670.
Terms & Conditions
Privacy Policy
Privacy Overview
You must be logged in to post a comment.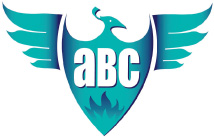 The Independent Association for Citizens on State Pensions and Benefits
Membership Benefits
Advice Guides
Social Housing
Council Housing
Letting Agents
Accommodation Websites
Housing Charities
Homelessness
Further Help
Law Centres
Citizens Advice Bureau
Advice Websites
Personal Debt Advice
Business Debt Advice
Credit Unions
Money Savings Websites
Energy Debt
Employment Agencies
Temp Agencies
Employment & Training
Apprentice Schemes
On-line Learning
Start Your Own Business
Activities & Opportunities
Volunteering Websites
Work Overseas
Computer Use
CV Creation
Employment Advice
Mental Health
Further help
Charities and Health
Maternity & Paternity
Public Safety
Daycare Centres
Blind & Partially Sighted
Financial Advice
Keeping Warm
Health Services
Healthy Living
Making a Will
Bereavement
Publications
Energy Projects Plus

Energy Projects plus is an independent social enterprise and registered environmental charity that has been in operation since 1995. Energy Projects Plus works with a variety of partners to help deliver projects that focus on improving domestic energy efficiency and reducing fuel poverty.
We work closely with clients and partners to access funding and develop solutions to environmental issues utilising a variety of mechanisms. Our core services include advice, training and education, marketing and community engagement, community group support, strategy development and project management.
Our aim is to empower members of the community to take action on reducing their own energy bills by providing information and support on how to be energy efficient.
Our vision is to reduce levels of fuel poverty in the Cheshire and Merseyside area and promote warmer homes nationwide.
Our plan is to advance the education of the public about energy efficiency and other environmental initiatives, including the alleviation of fuel poverty and the minimisation of waste produced by electricity generating stations through the promotion of energy efficiency.
Contact Energy Projects Plus
DONATE HERE
We welcome financial support from ethical individuals and organisations.
Send us your story
SEND A STORY
And you may find we can feature it on our News pages.
Work for Us
We pride ourselves on our people and their fabulous contributions.
Advertise with Us
Reach very large numbers of people with your product or service.
Sponsors & Supporters

© ABC 2023
Association of Pensions & Benefits Claimants CIC
Privacy Policy
Terms & Conditions
Copyright Policy

Energy Projects Plus
Local charity, Energy Projects Plus, may be able to offer you a free home energy visit, offering personalised advice on ways you can keep warm and reduce your energy bills.
They can help you switch your energy tariff, apply for Warm Home Discount, install energy saving measures, apply for funding for heating and insulation and support with fuel debt.
For more information, call the Save Energy Advice Line on 0800 043 0151 or 0151 637 3670 or email [email protected] 
Fuel and Money Advice
Bounce Back Checklist
Grants Available
Who Can Apply
Meet the Team
Impact Report
Latest News
Struggling with the rising price of energy? Support is available.
Energy Projects Plus
Project information.
Liverpool Affordable Warmth aims to support clients with practical measures, advice and referrals into other organisations. Energy Projects Plus's existing relationships with local community organisations is vast, including receiving referrals from CAB's and offers face to face outreach sessions at community centres as well as through Zoom and other online platforms to suit client preference. Referrals from Citizens Advice Bureaux feed into Energy Project Plus. The project is accessible.
Contact Details
Mailing address.
Wirral Environment Centre, Falkland Road, CH44 8ER, Wallasey
https://www.epplus.org.uk
Skip to content
Accessibility Help
We use cookies to improve your experience of using this site. Read more about cookies here .
Accessibility
Default text size A
Large text size A
Larger text size A
My shortlist
Energy Projects Plus
Description
Energy Projects Plus is an independent, award-winning, Wirral-based charity that has been providing free advice and support to residents across Merseyside and Cheshire since 1996.
Our expert Energy Advisors can answer your questions about:
How to reduce your energy bills by being more energy efficient at home
Grants and discounts to support the installation of energy-efficient home improvements
How to manage gas, electricity and water debts
Keeping warm and well at home, at as low a cost as possible
Help to repair/replace boilers and other heating appliances
You may find the answer to your queries on our "advice" page, here: Visit the Advice page on the Energy Projects Plus website
If you still have questions for us, call our Save Energy Advice Line free on 0800 043 0151 . Lines are open 9am to 5pm , Monday to Friday (apart from Bank Holidays and the period between Christmas and New Year).
Alternatively, you can email us at [email protected] , or complete our online " Contact Form " to refer yourself to us for advice and support. One of our friendly team of expert energy advisers will respond to you as soon as possible.
For further information
For more information on Energy Projects Plus search Energy Projects Plus in this directory.
Visit the Energy Projects Plus website
Visit the Energy Projects Plus Twitter
Visit the Energy Projects Plus referral form online
Service Details
All of Wirral
Adults (18+ years)
Free - eligibility applies
Via telephone
Via an online resource
In-person (at your home)
/Services/GetMapMarkers/1782
Contact Details
People who viewed this service also viewed.
L E A P (Local Energy Advice Partnership) - Energy Projects Plus
Wirral Advisory Centre
Emergency help with utilities or household fuel bills
Healthwatch Wirral
Priority Services Scheme - United Utilities
Cookies on Companies House services
We use some essential cookies to make our services work.
We'd also like to use analytics cookies so we can understand how you use our services and to make improvements.
You've accepted analytics cookies. You can change your cookie settings at any time.
You've rejected analytics cookies. You can change your cookie settings at any time.
We use cookies to make our services work and collect analytics information. To accept or reject analytics cookies, turn on JavaScript in your browser settings and reload this page.
Please press ENTER to search
ENERGY PROJECTS PLUS LIMITED
Company number 03176917
Company Overview for ENERGY PROJECTS PLUS LIMITED (03176917)
Filing history for ENERGY PROJECTS PLUS LIMITED (03176917)
People for ENERGY PROJECTS PLUS LIMITED (03176917)
More for ENERGY PROJECTS PLUS LIMITED (03176917)
Next accounts made up to 31 March 2023 due by 31 December 2023
Last accounts made up to 31 March 2022
Confirmation statement
Next statement date 25 March 2023 due by 8 April 2023
Last statement dated 25 March 2022
Nature of business (SIC)
96090 - Other service activities not elsewhere classified
Previous company names