Your version of Internet Explorer is out of date. It has known security flaws and can cause issues displaying content on this page, and other websites.
Learn how to update your browser
Organization
Quality of Life
Army Worldwide
Press Releases
Soldier Features
Publications
Under Secretary
Chief of Staff
Vice Chief of Staff
Sergeant Major of the Army
Official U.S. Army Facebook
Official U.S. Army Twitter
Official U.S. Army Youtube
Official U.S. Army Instagram
Official U.S. Army Flickr
Official U.S. Army LinkedIn
Public Affairs
Social Media Guide
Clarifying Mission-Essential and Supporting Collective Tasks
By Training Management Directorate November 18, 2021
Share on Twitter
Share on Facebook
Share on Reddit
Share on LinkedIn
Share via Email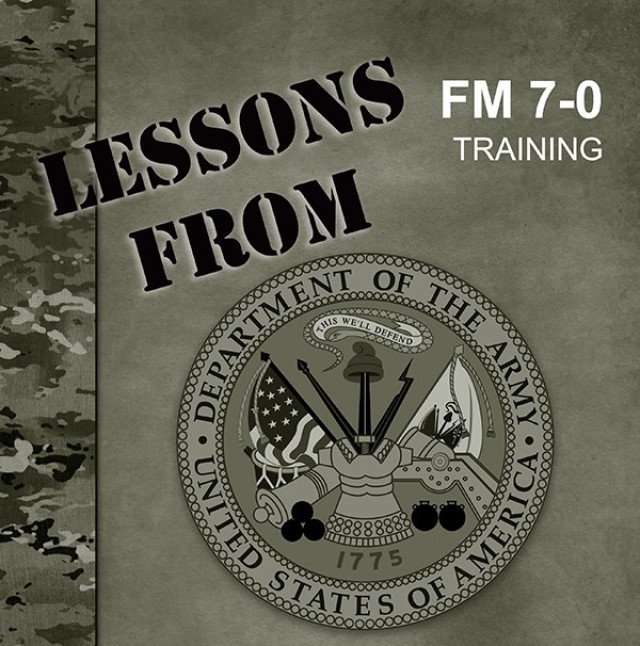 FM 7-0, Training , released June 14, 2021, describes how the Army trains to compete, fight, and win. Most units in the U.S. Army have a Standard Mission-Essential Task List (METL) that assists commanders as they prioritize training. Prior to October 2021, the Army Training Network (ATN) and the Digital Training Management System (DTMS) displayed Standard METLs with their mission-essential tasks (MET) and related supporting collective tasks (SCT).
The relationship between METs and their SCTs has led to some confusion in the Force in determining MET proficiency.
The Training Management Directorate is working to help leaders understand the relationship between METs and the associated SCTs. Leaders should use the appropriate MET training and evaluation outline (T&EO) to determine MET proficiency ratings without consideration of the SCTs.
FM 7-0, Training , defines a MET as "a collective task on which an organization trains to be proficient in its designed capabilities or assigned mission." As a collective task, each MET has an associated T&EO that provides the doctrinal task, conditions, standards, and performance steps and measures to which units must train in order to attain proficiency. Leaders use the T&EOs to determine the proficiency rating. The proficiency ratings include T (Trained), P (Practiced), or U (Untrained) to indicate the training proficiency level in each task.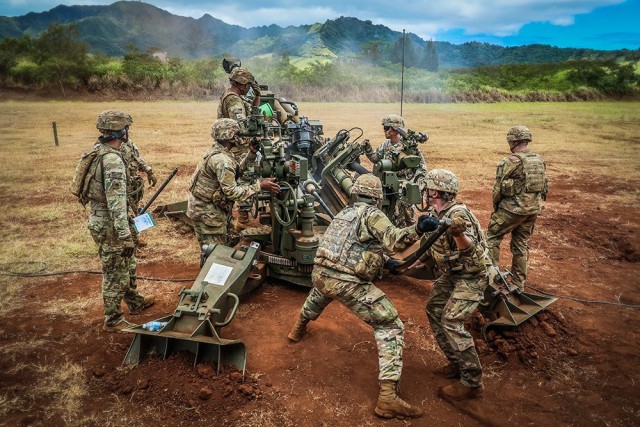 The Confusion
Each MET T&EO includes a list of SCTs and other associated tasks. FM 7-0 defines SCTs as "Collective tasks that support other collective tasks (MET, battle tasks, or another collective task)." Each SCT also has its own T&EO. Within the MET T&EO, individual performance steps may reference an SCT and simultaneously the SCT list refers each task to the supported performance step within the MET T&EO. The cross-referencing of steps to SCTs has led to some confusion. Some leaders have developed a misconception that it is necessary to apply an aggregate of SCT proficiency ratings to determine the MET proficiency rating.
Clarifying the Issue
FM 7-0 provides clarification to the confusion of determining MET proficiency ratings. The manual specifically states: "Although units may train supporting collective tasks in conjunction with METs and battle tasks, leaders do not consider these supporting collective tasks when determining the MET or battle task proficiency rating." FM 7-0 adds that "Each collective task is evaluated based on its own training and evaluation outline." In other words, each MET T&EO is a stand-alone document that provides the necessary doctrinal standards to determine MET proficiency ratings. Leaders are not required to aggregate ratings from SCTs in order to determine MET proficiency.
Training and Doctrine Command provides guidance for the development of T&EOs which supports FM 7-0. The guidance states: "Developers identify these [supporting collective] tasks as a reference for leaders, trainers, and evaluators." The SCTs provide information for leaders to plan and execute training. Leaders can train SCTs separate from METs to build proficiency in the performance steps of a MET prior to execution. SCTs provide a source for trainers and evaluators to gain additional understanding of the MET performance steps. While an SCT may have a direct effect on the successful completion of a performance step, the MET T&EO provides the necessary standards and remains the authoritative document for determining MET proficiency ratings.
An Army Audit Agency (AAA) report also noted the confusion related to determining MET proficiency. The report recommended removing SCTs from the Standard METL construct. The Army G-3/5/7 concurred with the recommendation and directed removal of SCTs from Standard METLs. In compliance with this directive, TRADOC has removed SCTs from METLs in the ATN METL Task Viewer and in DTMS. It is important to note that units can still find SCTs listed in the MET T&EOs to assist with prioritizing, planning, preparing, executing, and evaluating training.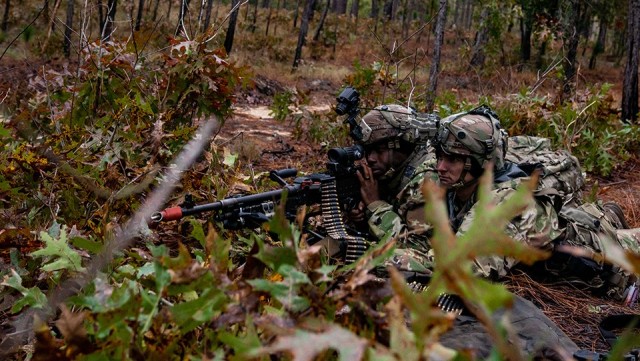 There is a relationship between METs and their associated SCTs. SCTs, as their name indicates, support the accomplishment of a performance step within the MET. Leaders can integrate SCT training as part of their training plan to increase the proficiency level of the associated step prior to MET execution. However, leaders determine MET proficiency based on the MET T&EO, not the aggregation of SCT proficiency levels. Additional information and the revised HQDA Standard METLs are available on ATN ( atn.army.mil ).
RELATED STORIES
October 20, 2021 Army meets fiscal year 2021 end strength goal
October 15, 2020 Army housing improves with continued investments
February 7, 2020 Army Secretary Ryan D. McCarthy, other service secretaries, meet with housing executives
October 2, 2019 Army senior leaders discuss progress in reforming the Military Privatized Housing Initiative
May 16, 2019 Military leaders meet with privatized housing company executives
February 26, 2019 Army senior leaders continue to examine homes, meet with families
February 21, 2019 Army leadership meets with privatized housing partner CEOs
May 30, 2014 U.S. Army STAND-TO! | Veterans Curation Program
FM 7-0 Training was released June 14, 2021
Soldiers train in Hawaii - June, 2021
Soldiers training in North Carolina, - November, 2021
Social Sharing
RESOURCE MENU
Army Sustainment Resource Portal
Training focus areas, (deploy, relocate unit, establish, defend unit, conduct mission).